Navy Dashboard to Track Readiness Rates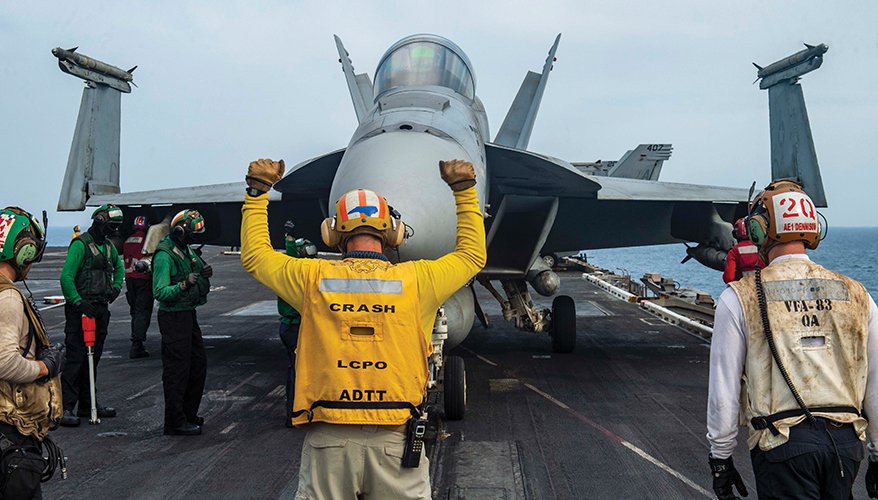 F/A-18E Super Hornet fighter jet
Navy photo
The Navy is employing a new analysis dashboard to monitor its performance goals, according to a service official.
Patrick O'Connell, who is leading the Navy's efforts to update its digital systems as chief digital transformation officer, said collecting key performance indicators and making them accessible boosts readiness, production and collaboration with industry.
"All Navy leaders need to understand the power of data and actively push their teams to experiment, seeing what they can do today with the data they have," O'Connell said at a Navy League event in April.
The fleet readiness dashboard, led by the fleet integrated readiness and analysis office, will be a one-stop shop for "readiness analysis, reporting and decision-making."
It will support the 16 objectives of Chief of Naval Operations Adm. Michael Gilday's "Navigation Plan," which includes goals such as creating a more lethal fleet, incorporating unmanned platforms and increasing readiness. The strategy was released in January and noted that digital technology "coupled with process improvement and an innovative mindset of continual learning" will help the service win future conflicts.
The Navy will also automate an additional dashboard that measures fleet personnel, equipment, supply, training, ordnance, networks and infrastructure to determine the readiness of a carrier strike group for a mission.
"The information in the decision process works well today, but it's more manual than desired," O'Connell said.
O'Connell noted that successful transformations generally include leaders having access to reliable data to track progress and inform decisions.
The ability to look at readiness metrics at the individual unit level helps assess where barriers exist for bolstering preparedness, added Rear Adm. Paul Spedero Jr., director of fleet readiness and analysis.
The Navy's culture needs to change for the transformation to succeed, he said.
"There are a lot of folks that are fairly comfortable with the problems in their place and their approach to the business side of the Navy," he said. "Knocking down those barriers … can be pretty challenging."
Leaders pointed to two data analytics programs as early successes for future programs to build on. Readiness Analytics and Visualization Environment, known as RAVEN, provides three dozen data lakes for a visualization of readiness.
Another success is the Force Readiness Analytics Group, or FRAG, which created a 35 percent increase in FA-18E/F Super Hornet availability from 2019 to 2020.
Topics: Navy News