JUST IN: HASC Chairman Says Congress Won't 'Kill' GBSD Program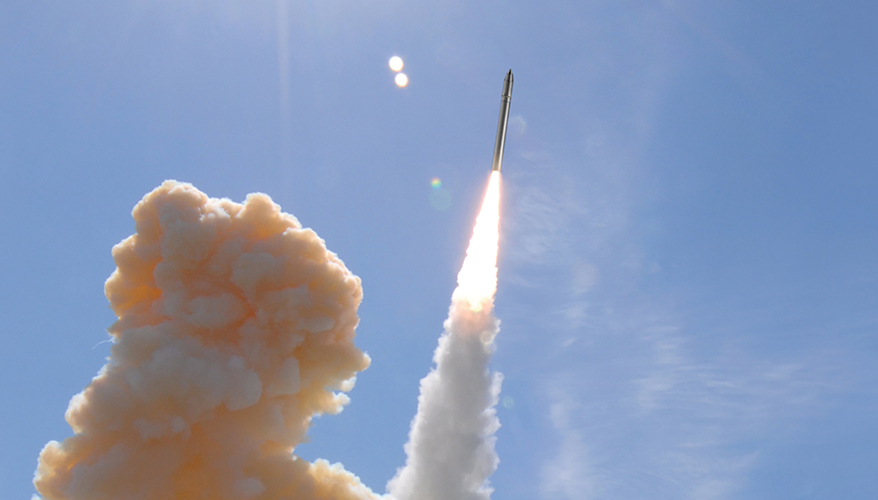 GBSD concept art
Northrop Grumman concept
The chairman of the House Armed Services Committee will not try to eliminate the controversial nuclear missile program that some Democrats have targeted for cuts, the lawmaker told reporters June 29.

The Ground-Based Strategic Deterrent, or GBSD, program aims to replace the aging Minuteman III nuclear-armed intercontinental ballistic missiles that first became operational in 1970. The Pentagon awarded Northrop Grumman a $13.3 billion contract for the weapon system in September. Air Force officials say the new ICBMs will have increased accuracy, extended range and improved reliability compared to the Minuteman III.
HASC Chairman Adam Smith, D-Wash., has in the past called for scaling back U.S. spending on strategic weapons. Last year he supported a bill that would have taken $1 billion from nuclear modernization funds to support pandemic preparedness.

Now, Smith says the high cost of extending the Minuteman III's lifecycle has changed his thinking about GBSD.
"The biggest problem here is that it turns out that Minuteman [life] extension, as it is currently being explained to us, is actually more expensive than building the GBSD," he said during a Defense Writers Group event. "We're not going to kill the GBSD program. We've got to keep it alive."
Cost estimates for the GBSD are close to $100 billion for acquisition and $264 billion over its lifetime, which is set to run to the mid-2070s.

The Biden administration, as is standard practice for new administrations, will complete a new nuclear posture review to look at the nation's strategic force structure and requirements for the future. The study could take several months to be completed.
Although Smith says he won't try to eliminate the GBSD program, he suggested the planned missile buy could be scaled back. The forthcoming nuclear posture assessment should reevaluate how many GBSD missiles are needed and assess if that number can be reduced, he said.
"Let's not commit to the full-scale, building as many missiles on the ground-based system approaches as we did" during the Trump administration, he said.

Currently, the GBSD program is set to build 400 missiles that will be operating in the 2030s. President Joe Biden's fiscal year 2022 budget request included $2.6 billion for the project.

Smith said no nuclear modernization program, including the Long-Range Stand-Off air-launched cruise missile, should be taken off table, but funding decisions could be delayed.

Lawmakers should not "push snowballs over the hill and start them rolling before the president makes his decision on what the nuclear posture review is going to be," he said. "We should wait for the president's posture review before fully committing ourselves to a lot of spending."

However, the GBSD program still faces opposition from other Democratic leaders. Rep. John Garamendi, D-Calif., who chairs the House Armed Services Committee's readiness subcommittee, told Business Insider that the Pentagon could halt the effort without compromising nuclear deterrence.
Topics: Air Power