ROBOTICS AND AUTONOMOUS SYSTEMS
BREAKING: Pentagon Launches New AI Data Initiative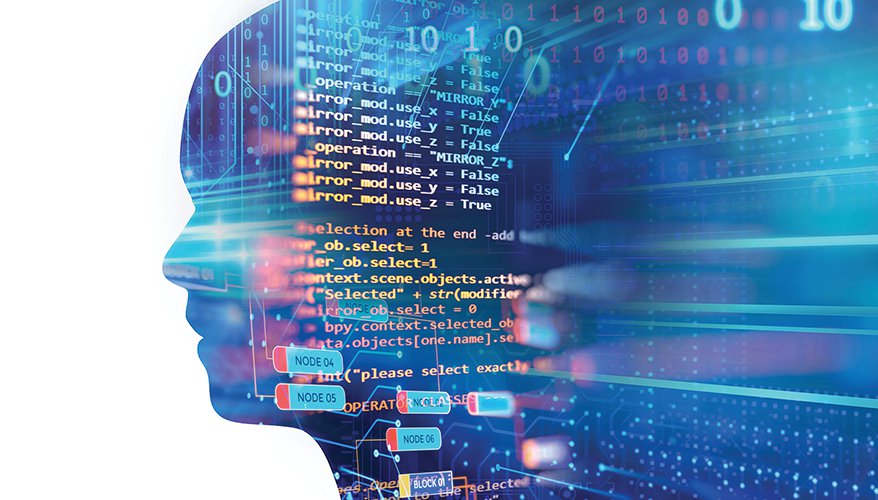 Image: iStock
The Pentagon is kicking off a new artificial intelligence initiative aimed at better curating and managing data, Deputy Secretary of Defense Kathleen Hicks announced June 22.
The effort — known as the DoD AI and Data Acceleration initiative, or ADA — is meant to rapidly advance data and AI-dependent concepts such as joint all-domain command and control, or JADC2, said Hicks.
"The ADA initiative will generate foundational capabilities through a series of implementation experiments or exercises, each one purposely building understanding through successive and incremental learning," she said at the virtual DoD AI Symposium.
In order for the Pentagon to be "AI-ready," it needs to have a strong data foundation and it must view information as a strategic asset, Hicks said.
"Data enables the creation of algorithmic models, and with the right data we are able to take concepts and ideas and turn them into reality," she said. "We will ensure that DoD data is visible, accessible, understandable, linked, trustworthy, interoperable and secure."
ADA will utilize a software-engineering approach that will iteratively expand the Pentagon's capabilities through several different lines of effort, she said.
"We are creating operational data teams that will be dispatched to all 11 combatant commands," she said. "These teams will rapidly work to catalog, manage and automate data feeds that inform decision-making. These teams will stay to ensure data is captured, complete, curated and usable until combatant commands can leverage the data needed to create decision advantage."
Teams of technical experts will assist combatant commands in streamlining and automating workflows through the integration of artificial intelligence, she noted.
"These flyaway teams will bring top-tier talent and technology, building real capabilities that can be evaluated in real operational environments," Hicks said.
Using information gleaned from the exercises, the Pentagon plans to update network infrastructure, remove policy barriers and ensure the reliability and effectiveness of its global warfighting capabilities, she said.
"Importantly, these events will be conducted in alignment with the busy combatant command experimentation and exercise cycle," Hicks said. "Through successive experiments, we seek to understand the obstacles and challenges that impair our current ability to rapidly scale AI across the department and the joint force."
She added: "As we complete these episodic exercises and experiments, we intend to leave behind capability in our wake. True to our software engineering mindset, we aim to iteratively gain capability and rapidly scale to other combatant command environments with similar challenges."
The initiative will produce data and operational platforms designed for real-time sensor data fusion, automated command-and-control tasking, and autonomous system integration, Hicks said. Additionally, it will set the stage for advanced data management platforms.
"These will enable open-data standard architecture and the production of scalable, testable and repeatable data workflows, which facilitate cross-domain and cross-component experimentation and development," she said. "The ADA initiative recognizes the challenges that we are facing and provides a systematized method to harness data and AI. It creates a concrete path forward for a mission space that has too often appeared to be more rhetoric than action."
Hicks noted that the acceleration of AI initiatives is critical as the United States faces threats from adversaries. The People's Republic of China is the pacing challenge for the Defense Department, and the rival nation is leveraging its autocratic system and its civil-military fusion policy to pursue its artificial intelligence goals, she said.
"Beijing talks about using AI for a host of operations and missions, ranging from reconnaissance to targeted strikes," she said. "The PRC views AI as not just the means to offset conventional U.S. superiority, but as a pathway to surpass the United States militarily — and the [People's Liberation Army] is making progress."
Secretary of Defense Lloyd Austin III has a set clear direction for the department as it works to counter China, Hicks said.
"We will match resources to strategy, strategy to policies, and policies to the will of the American people," Hicks said. "AI is one such area where we are moving from the rhetoric of disruption to its implementation."
The Pentagon has been working over the past several months on strengthening the foundation from which the department can more effectively leverage artificial intelligence. That has included engaging with industry, academia and government experts through AI-focused roundtables, she added.
Topics: Robotics and Autonomous Systems