JUST IN: New Army Training Tool Will Help Service Weather Budget Cuts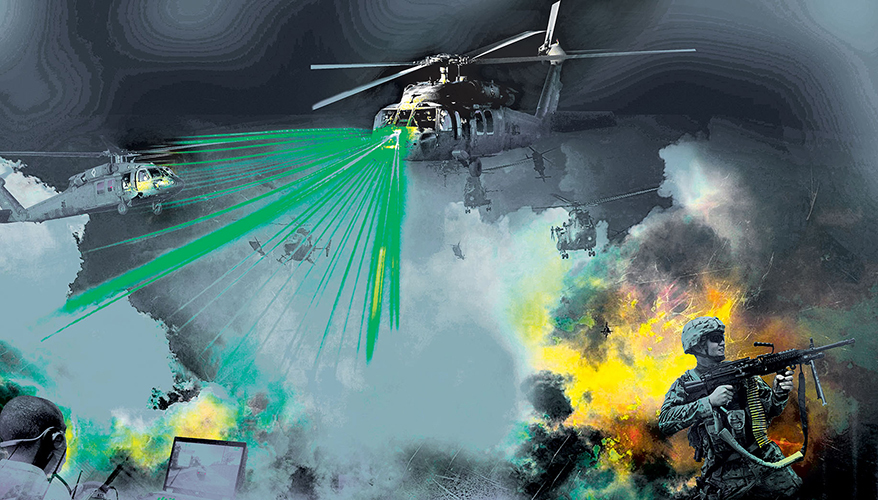 Army photo-illustration
The 2022 budget request revealed potentially lean times for the Army. However, its new training system will allow the service to save some funding, a senior officer said June 17.

The synthetic training environment the Army is developing will be crucial to conserving time and funding for the Army while still achieving its goal soldier lethality goals, Col. Charles Lombardo, deputy commanding general of the U.S. Combined Arms Center, said at annual Training Simulation Industry Symposium in Orlando, which is hosted by the National Training and Simulation Association.

The synthetic training environment, or STE, is a training and mission rehearsal tool that brings together live, virtual, constructive and gaming environments to improve soldier and unit readiness. This tool is aligned with the Army's soldier lethality goals — one of six categories of its modernization plans.

Lombardo described two recent Army exercises where the soldiers completed training operations together even when they were in separate locations. Both exercises took leaders and soldiers a lot of time and resources to plan, which the Army hopes to avoid in the future by using the STE.

The Army will need to boost its collaborative training with other services to meet the demands of the Army's multi-domain operations strategy of deploying and operating mobile forward operating bases, he said.

"We don't have the money or the time to do it in a live environment," he said

"As we define how to train the [multi-domain operations] capable force, it's merging and bringing those joint leaders together, even distributed on multiple locations, to get the most out of our exercises, especially in a time when the downward budget will continue to look like this," he said.

The fiscal blueprint, released May 28, requests a $174 billion topline for the service, about a 2 percent decrease compared to the amount enacted for 2021. Some analysts have anticipated that the defense budget as a whole will grow once lawmakers are finished with the budget.

The Army has been updating its training systems in recent years. The Army shared earlier this year that it would ditch its legacy training simulation I-MILES — which simulates the firing capabilities and vulnerabilities of dismounted troops, tactical vehicles and combat vehicles during training — for the STE.

Cole Engineering Services Inc. was awarded a $1.9 million contract for the Synthetic Training Environment-Information System Training Simulation Software/Training Management Tool, according to an Army announcement on June 14.

Col. William Glaser, the director of Synthetic Training Environment Cross-Functional Team, added that the STE needs to be accessible, affordable and scalable.

The Army no longer has tactical and operational overmatch over its adversaries, but the STE is the service's opportunity to catch up, Glaser added.

"We have great leaders in the Army great sergeants, platoon leaders … but what they don't have is time," he said.
Topics: Army News, Training and Simulation