Manufacturer Unveils New PNT Tech for Army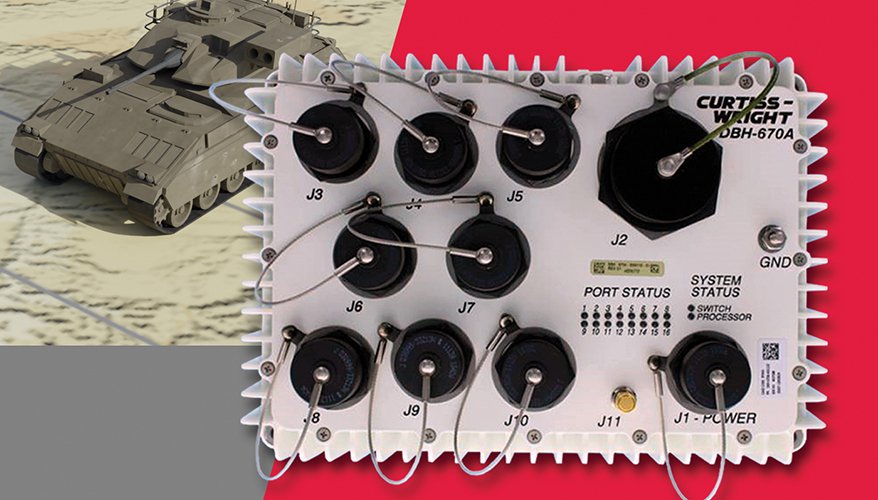 Curtiss-Wright photo
Curtiss-Wright has introduced a more efficient model of its positioning, navigation and timing technology for land vehicles.
The DBH-670A device utilizes an atomic clock that replaces GPS in environments without access to satellites or where there are risks of spoofing from adversaries.
The new switchboard, announced in May, is lighter, less expensive and easier to use than other GPS alternatives, said Mike Macpherson, vice president of strategic planning at the company.
"You want to be able to have a system that can detect, 'I've lost my GPS or my GPS is no longer reliable,'" he said in an interview. "I can now use these other sources to provide continuous position, navigation and time capability."
The Defense Department's interest in alternatives to GPS has grown in recent years, according to a May report from the Government Accountability Office, "DoD is Developing Positioning, Navigation and Timing Technologies to Complement GPS."
However, the technology faces integration challenges such as a lack of a central program office and clear performance requirements.
Jason DeChiaro, product manager for assured PNT at Curtiss-Wright, explained that condensing the technology into a thin card instead of a larger box makes the device more convenient and efficient. Typically a number of cords and computers would be required to bring warfighters the necessary information when GPS is down.
"With these open cylinders, we're collapsing that … instead of bringing a box," DeChiaro said.
Heavy combat platforms such as the Army's Bradley Fighting Vehicle require materials that are built to last in tough conditions, he noted.
"Our cards are designed for that environment from the ground up," he said.
The PNT system's ability to integrate third-party software is another advantage, he added.
"We do hardware that allows them to actually get the advantages of best-in-the-industry algorithms to run on our best-in-the-industry hardware," DeChiaro said.
Topics: Intelligence and Surveillance