JUST IN: NATO Chief Says Alliance Spending on the Upswing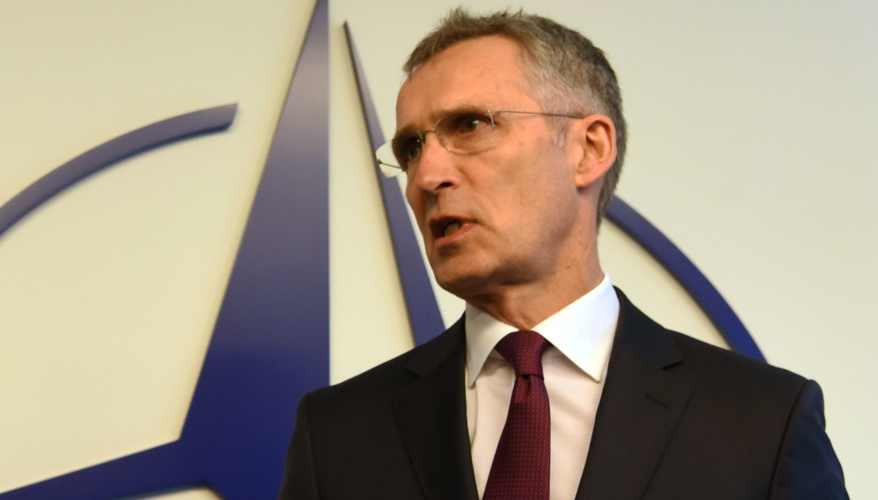 Jens Stoltenberg
Defense Dept. photo by Lisa Ferdinando
During his administration, President Donald Trump famously criticized and pressured NATO alliance members to invest more money into defense spending. With a new administration in place, the secretary general of the alliance believes President Joe Biden will also put a focus on increased spending.
"We have seen … [a] persistent, consistent message from the United States over many years from different U.S. administrations," Jens Stoltenberg said June 15. "The style may differ, but the content of the message is the same, and that is that allies need to invest more in defense and the need for fair burden sharing."
During the 2014 Wales Summit, NATO allies committed to investing 2 percent of their GDP into defense by 2024. However, only a third of NATO nations meet that guideline currently. Boosting spending on defense was also a topic at this week's NATO Summit in Brussels, Stoltenberg said during a virtual meeting with reporters hosted by the Defense Writers Group.
The message from NATO "allies — especially those allies that are already spending 2 percent — [is] that we need to continue to invest," he said. That's "the message from President Biden. It's a message from me. It's a message from all of us."
The good news is that the alliance is on the right track and nations are stepping up, Stoltenberg said.
When NATO nations agreed in 2014 to meet the guideline of 2 percent of GDP into defense expenditures — which took place during the Obama-Biden administration — only three members met that threshold, he said.
"I was there, and I remember that I thought, 'Well, it's great to make decisions and good to have good intentions and the great promises, but we have seen so many times before … [where organizations] make pledges and promises, but they don't deliver,'" Stoltenberg said.
However, NATO members have delivered, he said.
"They're making good on their promises because since 2014 — after … years of cutting defense spending across Europe and Canada — all allies have increased" their spending, he said. Now 10 allied nations meet the 2 percent guideline.
"I'm not saying that's perfect or enough, but I'm saying that 10 is much more than three," he said. Even for "those who are not yet at 2 percent, the majority have plans in place to be at the 2 percent by 2024."
Biden, speaking at the summit, noted that the United States is gratified to see spending on the upswing. "We are pleased [that] back in Wales the decision was made to increase spending," he said. "It's moving up."
Meanwhile, Stoltenberg praised Biden's commitment to the alliance.
"I strongly appreciate and welcome the fact that we have now a president in the United States, President Biden, who is so clear, so rock solid on his commitment to Article 5, to NATO, to our collective defense," he said. "Not only that, he knows NATO, he knows Europe. He has worked with NATO allies for many years, and that's a great advantage for all of us."
However, Stoltenberg was wary to criticize the Trump administration.
"I don't think my main responsibility is to characterize different leaders," he said. "It is obvious to everyone that can see that we have different leaders, and they have their different personality styles [and] ... different messages."
Stoltenberg acknowledged that there were some difficulties and differences among allied nations over the past four years. However, at the same time, NATO went from 29 to 30 members, he said.
Alliance members "stepped up and did more together," he said. They conducted "more exercises, more activities. There was an increased number of U.S. troops in Europe. European allies stepped up, too, with more investments in defense."
Despite years of political differences, NATO continued to deliver, he said.
"NATO goes beyond individual political leaders," he said. "That's the reason why we need strong institutions in shifting times. … NATO is able to weather shifting political winds."
Topics: International