Biden to Stay Course on Nuclear Modernization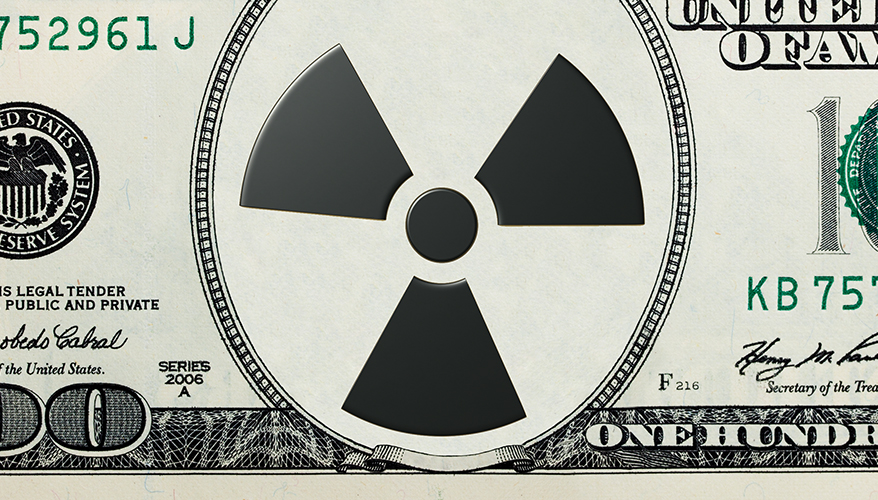 iStock photo-illustration
Despite calls from some Democrats and arms control advocates to slash spending on strategic forces, the Biden administration appears committed to forging ahead with previous administrations' nuclear modernization programs.
The U.S. nuclear arsenal comes with a high price tag. The Congressional Budget Office recently estimated that it will cost $634 billion to operate, sustain and modernize the nation's forces during the 2021-2030 time frame, based on plans submitted by the Trump administration last year.
Some observers hoped — and others feared — that President Joe Biden would scale back these plans. But his budget request for fiscal year 2022 suggests that won't be the case.
"Modernizing the nation's nuclear delivery and command, control and communications systems is the [Defense] Department's No. 1 priority," according to Pentagon budget documents.
The Biden administration requested a total of $43.2 billion for the nuclear enterprise, including $27.7 billion for Pentagon systems and $15.5 billion for weapons activities of the National Nuclear Security Administration, which oversees the nation's warhead stockpile.
The total amount is $1 billion less than was enacted for 2021, but major modernization programs saw funding increases. The Ground-Based Strategic Deterrent, or GBSD, would receive $2.6 billion, up from $1.45 billion in 2021. The Columbia-class ballistic missile submarine would get $5 billion, up from $4.5 billion. The B-21 bomber would be allotted $2.9 billion, up from $2.8 billion. And a new air-launched cruise missile known as the Long-Range Stand Off weapon, or LRSO, would receive $609 million, up from $385 million.
Todd Harrison, director of defense budget analysis at the Center for Strategic and International Studies, noted that the requested amount for LRSO is about 70 percent higher than was previously projected for the program in 2022.
"It appears that they are accelerating that program. And that is something that had been a target by some arms control advocates and more progressive Democrats in Congress," Harrison said during a recent panel. "They're really doubling down on LRSO in this budget."
Meanwhile, nuclear command, control and communication systems would get $2.9 billion, up from $2.7 billion in 2021.
Notably, the fiscal proposal doesn't eliminate plans for a nuclear-armed sea-launched cruise missile, or SLCM-N, a new weapon that was proposed during the Trump administration. The Biden administration's request includes $5.2 million for development work and $10 million for a low-yield warhead for the system. The SLCM-N and low-yield warheads were expected by many observers to be nixed under Biden.
"No change is the story here," Harrison said of the new administration's proposal. "There's going to be very little change in nuclear modernization plans from the Obama administration to the Trump administration to the Biden administration. The big modernization programs are planning to continue on track."
Arms control advocates are none too happy.
The Council for a Livable World denounced the request for $43.2 billion for strategic weapons, describing it as "exorbitant."
"The fiscal year 2022 Biden budget requests funds for, or even expands, nearly every nuclear program from the Trump administration," the group said in a statement. "We are particularly disappointed by the fact that the Biden administration is planning to move forward on Trump-era plans to develop a new nuclear sea-launched cruise missile. … We are further disheartened that the administration requested a dramatic increase in funding for the new Ground-Based Strategic Deterrent."
Aviation Week subsequently reported that the Navy may try to cancel SLCM-N in future budget cycles.
Although some observers were taken aback by Biden's budget proposal, Harrison said he wasn't surprised.
"Look at who the Biden administration has been tapping for key positions in defense," he said. "It's not folks who have a history of wanting to cut nuclear modernization. It's people who have a history of supporting it, and some people who served in the Obama administration who were instrumental in crafting these modernization programs. … It's really a stay-the-course type of signal that we're getting."
Topics: Budget