JUST IN: Pandemic-Battered Defense Industrial Base Slow to Return to Normal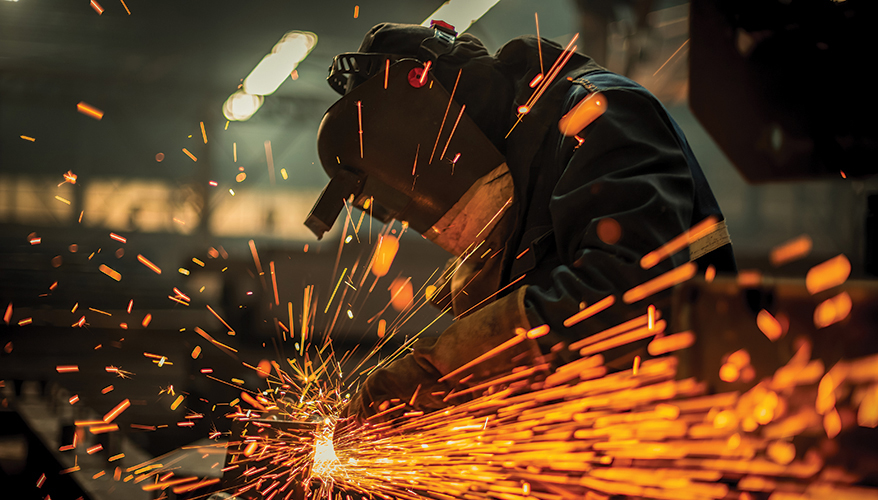 iStock photo
While life is returning to normal for many Americans as COVID-19 cases recede, it's not yet business-as-usual for the defense industrial base, according to a new survey released June 14.
In a survey of more than 200 members, the National Defense Industrial Association found that although most states have lifted COVID-19 safety restrictions, 31.5 percent of respondents reported that they do not expect operations to return to normal for more than six months. The study — titled "NDIA Vital Signs Pulse Survey" — is part of the association's Vital Signs project. NDIA previously conducted two surveys in 2020 at the request of the Pentagon to gauge the health of the industrial base as the pandemic raged.
Corbin Evans, NDIA's principal director of strategic programs, said while he is encouraged that defense companies seem to be weathering the pandemic slightly better than firms of the same size in other industries, not everyone is out of the storm yet.
"There are still a large percentage of companies in this industry that are experiencing negative impacts that have not returned to normal business," he said in an interview.
Small defense businesses were about 32 percent less likely to experience large negative effects compared to non-defense industry businesses, according to the survey. But the disparity between small and large defense industry businesses is still "concerning," Evans said. Companies with under 50 employees in the defense industrial base were far more likely to experience negative impacts than larger firms, the survey found.
"We want to ensure that policymakers recognize that ... and programs are provided to ensure that these companies continue to ... survive and thrive," he said.
The NDIA survey included data from individuals who provided responses over a three-week period in April and May. The participants ranged from businesses that employed less than 25 individuals to companies with more than 10,000 employees.
The survey broke down the factors impacting operations into four categories: revenue expectations, confidence in supply chain partners, availability of workforce and ability to perform on contracts.
Forty one percent of respondents said COVID-19 affected revenue expectations — the highest percentage of the categories, according to the survey.

Previously, an NDIA survey from July 2020 found that nearly 35 percent of participants said COVID-19 had a major impact on their revenue expectations. That percentage dropped in the most recent survey to about 19 percent.
Meanwhile, 31.7 percent of respondents said confidence in supply chain partners was the most affected category of operations.
While Evans noted that there has been some improvement, the factor most affecting operating capacity is still the availability of employees to work. About 41 percent of participants said it was the most common factor, while nearly 10 percent reported physical distancing and limits of customers or clients as another common factor.
It is "encouraging to see that that level of concern has decreased over the past year," he said.
NDIA — the publisher of National Defense — plans to keep an eye on the percentage of defense industrial base companies requiring vaccination for employees, Evans said. About 11 percent of survey respondents said proof of vaccination is currently required or will be in the future.
While that percentage is relatively low compared to the 85 percent of respondents who said vaccination was not required, it was higher than policy and strategy experts at NDIA were expecting, he said.
Topics: Defense Contracting, Operations