WEB EXCLUSIVE: Investors Favor Defense Industry Post-Pandemic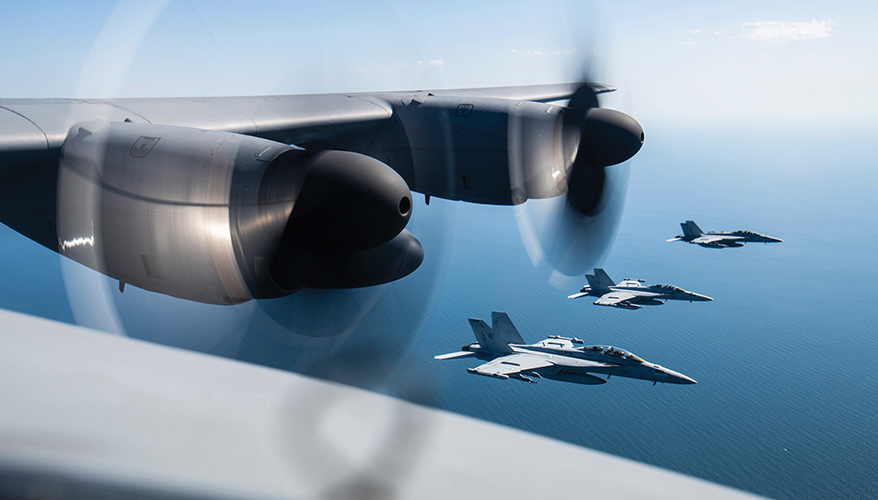 Air Force photo
While the commercial airline industry took a massive hit in 2020 due to the ongoing COVID-19 pandemic, the aerospace and defense sector fared fairly well, according to a new report.
The large decline in air travel in 2020 caused a downturn in mergers and acquisitions between commercial airline companies, according to a new report, "The AlixPartners A&D Minute" from AlixPartners, a global consulting firm.
"The defense side [of the aerospace industry] held up reasonably well and it's because — on the commercial side — there is all the revenue uncertainty," said David Wireman, global co-leader of the aerospace, defense and aviation practice at the company. "As we talked to [private equity] firms they're really not interested in the commercial side for the most part, because nobody knows what the revenue profile is going to look like."
Due to business challenges over the last year, overall evaluations have made prospective investors anxious, Wireman said in an interview.
However, "there has always been sustained interest on the defense side," he said. "Everybody likes the relatively high [intellectual property] content in the defense industry [and] the relatively predictable outcome for revenue."
There was a disruption to the defense industry in 2020 driven by supply chain issues and COVID-related worker shortages, Wireman noted.
"But there wasn't any underlying threat to the revenue stream for any particular period of time, so [while] the pandemic created massive uncertainty and just horrific business prospects in the commercial industry, ... that did not transcend over to or carry over to the defense side," he said.
Going forward, the firm expects the defense industry will continue to hold up, he said.
However, potential investors told Wireman they have concerns about possible declines in defense budgets in the coming years.
The announcement of the Biden administration's policy objectives, which includes an additional $4 trillion worth of spending, has raised concerns about fiscal sustainability and could deter those looking to invest in defense, he noted.
Topics: Air Power, Defense Department