The F-35 Question - Value vs. Price Tag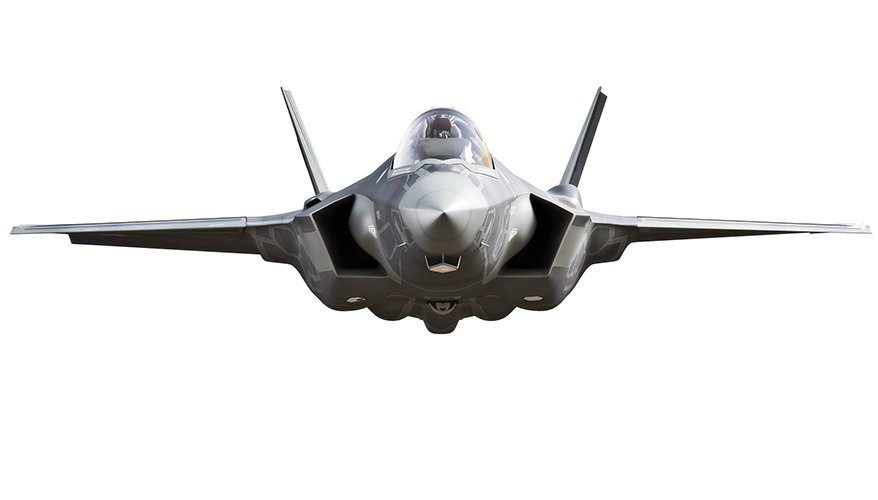 iStock photo
The knives are out again for the F-35 joint strike fighter.
For anyone who has followed this program, periodic flurries of criticism are fairly regular occurrences. They usually follow Government Accountability Office reports, leaked or officially released test-and-evaluation documents, or in this case, some attention from the mainstream press.
One prominent think tank expert called the most recent flareup "a media feeding frenzy" and essentially blamed reporters for all the undue attention.
At the end of its run it will be the most expensive weapon system ever produced, employing tens of thousands of workers in several countries, and news — good or bad — can move the stock market value of its prime contractor Lockheed Martin and cause ripple effects in the industrial base. The F-35 will always receive a lot of attention from the press.
And who can blame the media for reporting that the new Chief of Staff of the Air Force Gen. Charles "CQ" Brown Jr., when recently announcing a tactical air study looking at the numbers of jet fighters the service needs, also suggested a reduced role for the F-35A.
"I want to moderate how much we're using those aircraft," he told reporters. "You don't drive your Ferrari to work every day, you only drive it on Sundays. This is our 'high end' [fighter], we want to make sure we don't use it all for the low-end fight. … We don't want to burn up capability now and wish we had it later."
It was perfectly reasonable to then ask if the Air Force is going to stick with its planned buy of 1,763 aircraft. Suggesting that the Air Force will only roll out the F-35 during high-end fights or special missions calls into question how many it needs. After all, I only wear tuxedos for special occasions. That's why I don't have 10 of them in my closet.
Prediction: whatever new number this tac-air study comes up with, there will still be critics stating there are too many F-35s, citing the cost of the platform and its ongoing sustainability woes, with some going so far as to demand that the program be canceled.
It's fine to criticize programs such as the F-35 whether a member of the media or a member of the public. But most of us mere mortals will never know what it's like to fly in one. We can't test drive it to make up our own minds like when we go to the Ford dealership to try a new Fusion.
But there are some independent people who can.
I'm talking about the growing number of new nations who are lining up to buy the aircraft — the ones who have no obligation to acquire what is a very expensive aircraft, but choose to do so anyway.
When I hear criticism that the F-35 isn't up to snuff, I always wonder about the new international customers. Belgium, Japan, South Korea, Israel, Singapore, the United Arab Emirates, Poland and possibly Finland have all looked at the aircraft — done their comparison shopping and due diligence one would assume — and said they are willing to pay the price tag while accepting some of its current shortcomings.
The per-aircraft procurement costs and per-hour flying costs are important numbers, but more emphasis should be put on the value the aircraft brings to the fight. Is it worth the high price tag?
That's a much harder and more subjective question.
One can look to the V-22 Osprey as an example.
The tilt-rotor aircraft was also a big leap in capability with revolutionary features. It too had a long, troubled development story with cost overruns and delays. It took 24 years from the first contract award in 1983 to fielding it in 2007. By that time, development costs alone amounted to $27 billion.
Even worse, 30 personnel were killed in crashes during experiments over the course of its development. One of these tragedies in 1992 killed seven in front of an audience of VIPs, senior officers and lawmakers. The worst day came on April 8, 2000, when 19 Marines were killed during an experiment. The price to develop the V-22 was truly much higher than $27 billion.
But was it worth it?
There isn't a lot of criticism of the program today because it delivers what it promised: namely speed, which on the battlefield equals time — a most finite and valuable commodity to combatant commanders. The V-22 quickly proved itself as a logistics and search-and-rescue aircraft.
It can deliver Marines to a battlefield faster, rescue a downed airman quicker and get vital supplies to those in need in less time than legacy helicopters.
There are already some 600 F-35s in U.S. and international inventories, but the platform doesn't have the same opportunities to show its value to the public or lawmakers who fund it.
We're told in simulations it can eat the Chinese and Russian jet fighters for lunch in combat engagements but proving that beyond a doubt will take a shooting war with one of these nations. And who wants that?
The F-35 can do a lot more than air-to-air missions, of course. It's up to the three services that fly the aircraft — the Air Force, Navy and Marine Corps — to show the critics, the public and appropriators in Congress that its value exceeds its price tag.