GOVERNMENT CONTRACTING INSIGHTS DEFENSE CONTRACTING
Prepare Now for the $15 Minimum Wage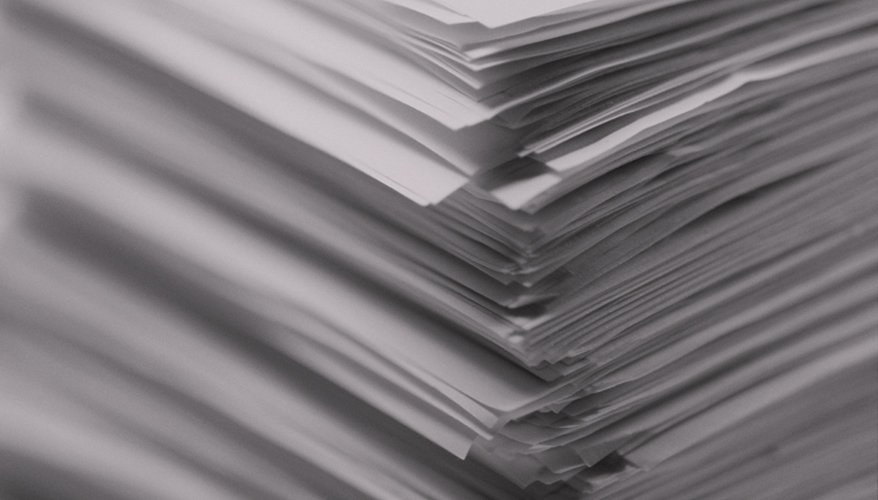 Photo: iStock
In April, President Joe Biden signed an "Executive Order on Increasing the Minimum Wage for Federal Contractors" that will raise the hourly minimum wage for federal contractors to $15, effective Jan. 30, 2022. The order builds on Executive Order 13658, "Establishing a Minimum Wage for Contractors," issued by former President Barack Obama in 2014, which first implemented an hourly minimum wage of $10.10 for covered federal contractors.
Given the Obama-era minimum wage requirement, many experienced defense companies may already have the infrastructure in place to implement this new requirement. Other defense companies who do not already meet this requirement and have employees covered by applicable federal labor laws should begin preparing now given the broad anticipated impact.
According to the Economic Policy Institute, the new executive order will raise wages for up to 390,000 people who work for federal contractors.
The order comes against the backdrop of a series of actions by the Biden administration focusing on minimum wage more generally. On his third day in office, Biden directed the Office of Personnel Management to provide a report with recommendations to implement a $15 hourly minimum wage for all federal employees. The administration also proposed raising the minimum wage for all workers to $15 per hour as part of the recent American Rescue Plan Act of 2021. However, the Senate eliminated this aspect of the plan from the legislation after concluding it was unable to be passed through the reconciliation process.
The new executive order is the next concrete step by the Biden administration to implement a $15 per hour minimum wage. It is intended to "promote economy and efficiency in procurement by contracting with sources that adequately compensate their workers."
The administration is expecting that the increase to the federal minimum wage will enhance worker productivity, reduce turnover and absenteeism, and reduce supervisory costs — allowing work for the federal government to be completed more quickly and efficiently.
As with the Obama-era rule, the hourly minimum wage will then be adjusted for inflation annually, based on the Consumer Price Index for Urban Wage Earners and Clerical Workers.
In addition to raising the hourly minimum wage for federal contractors, the new executive order phases out the minimum wage for tipped federal contract employees. Tipped workers' hourly wages must be at least $10.50 as of Jan. 30, 2022 and at least 85 percent of the standard hourly minimum wage in effect as of Jan. 1, 2023. The tipped minimum wage for federal contractor employees will be fully phased out by Jan. 1, 2024 and replaced with the standard minimum wage applicable to all contractors.
The directive applies to new federal contracts and "contract-like instruments." The latter term is not defined by the executive order, but the Department of Labor previously defined this phrase broadly to include any "obligations that are enforceable or otherwise recognizable at law," including "procurement actions, lease agreements, cooperative agreements, provider agreements, intergovernmental service agreements, service agreements, licenses, permits, or any other type of agreement, regardless of nomenclature, type, or particular form, and whether entered into verbally or in writing." Defense companies may expect a similarly broad interpretation here.
There are limitations on what "contracts or contract-like instruments" the new executive order covers. The directive only covers contracts for: services or construction; services covered by the Service Contract Act; concessions; or services for federal employees, their dependents, or the general public in connection with federal property or lands. Perhaps the most significant limitation is that the order only applies where the contract is governed by one of three federal labor laws: the Fair Labor Standards Act, the Service Contract Act, or the Davis-Bacon Act.
Federal agencies will need to incorporate the $15 minimum wage requirement into all new solicitations, contracts, contract extensions, contract renewals and contract-like instruments starting Jan. 30, 2022. Agencies are "strongly encouraged" to begin implementing the requirement before these dates, although given the scheduled timing for issuance of regulations, broad early implementation seems unlikely.
The labor secretary has been directed to issue regulations implementing the executive order by Nov. 24, with a Federal Acquisition Regulation amendment to follow within 60 days. Contractors may expect the requirement to hit as set in the executive order, in January 2022.
In addition to preparing for internal wage adjustments, another area that contractors may want to start preparing for early is in their diligence of subcontractors. Contractors will be required to incorporate the higher minimum wage into lower-tier subcontracts, so this requirement will need to be factored into subcontractor selection processes, particularly where the process includes an evaluation of subcontractor pricing for work to be performed in future years.
Overall, this executive order likely will be less disruptive from an implementation perspective than the Obama-era rule that first introduced the federal contractor minimum wage, but it remains a critical area of compliance meriting the close attention of defense contractors with covered contracts.

Anna Menzel and Andrew Guy are associates and Nooree Lee is a special counsel in the Washington, D.C. office of Covington & Burling LLP.
Topics: Defense Contracting