ETHICS CORNER DEFENSE CONTRACTING
'For the People Act' Worth Watching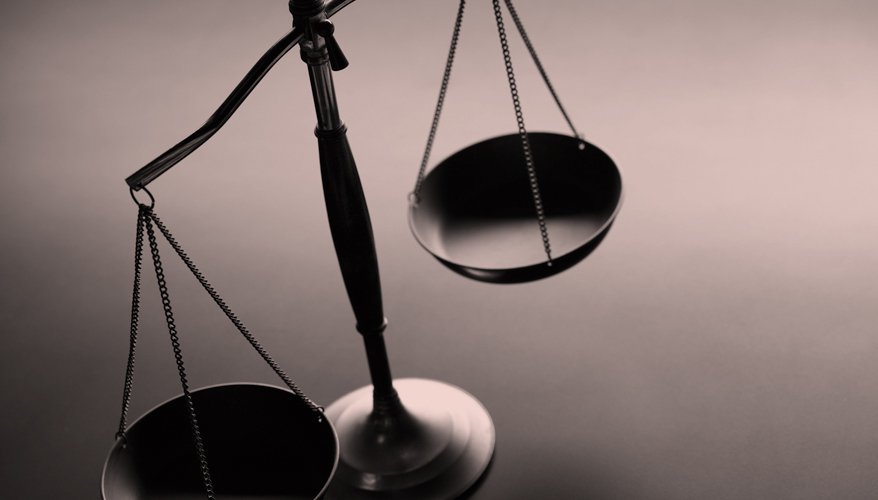 Photo: iStock
House Resolution 1 (H.R.1), colloquially known as the "For the People Act," passed through the House with no Republican votes, 220-210, in March, and moved to the Senate, where its companion is S.R.1.
The legislation revisits various nagging issues with a history of confounding regulation and policy efforts, including voting rights and access, campaign finance, lobbying, financial disclosure requirements, and various ethics rules applicable to all three government branches.
As with most prior efforts to curb unwanted behaviors by elected and unelected government practitioners, the bill sets a tone for this congressional session, capitalizes on topical issues of the day, and passes the House without bipartisan support. The bill's fate in the Senate is uncertain. Its sweeping nature makes it ripe to be scaled back if it is to see the final passage.
However, there are some specifics that should be noted as they offer helpful insight into the direction of future policies and concerns that generate political heat. As elections near, political heat often moves the policy needle.
First, the bill broadens the definition of "lobbying activities" in federal law to include "counseling in support of such preparation and planning activities, research, and other background work." If enacted, this would cause lobbying registration and restrictions to attach to such counseling. Such advisory counseling takes place with retired senior officers and former members of Congress interacting with decision-makers.
Second, current law defines, in part, "lobbying activities" as "lobbying contacts and efforts in support of such contacts." A revision in H.R.1 would expand this phrase to be "lobbying contacts and any efforts in support of such contacts."
Consequently, the universe of "efforts" that require registration and adherence to lobbying laws would also expand. Because the word "any" is so broad, it is not likely to survive the final passage; however, it gives one a sense of the opening argument in the negotiation.
Third, the definition of "lobbying contact" would be further expanded by including a new provision that makes some "counseling services" a "lobbying contact" that triggers the need for registration. This provision would seem to get at some former members and officials who direct or play a significant role in lobbying operations without actually making contact or registering. Notice a theme emerging?
Fourth, lobbyists would need to disclose to all covered legislative and executive branch officials whether he or she is a registered lobbyist, the client on behalf of whom he or she is making contact, and if the client is a foreign entity. As a practitioner, my observation is that those doing senior-level discovery work with executive branch colleagues typically share that they are working with a company. However, as written, this language would require disclosure.
It may be surprising how many people in an organization this affects. "Business developers" and "door openers" fit squarely in the sights of this language. Shadow lobbying — a term used to describe those who effectively lobby but don't correctly report the activity — is a well-documented condition rampant in the defense industry. This language will continue to tighten over time.
It might be a valuable exercise to test internal tracking of "lobbying activities." Some companies implement proven systems for tracking employee hours and categorizing those hours to the correct accounts. The law does not specify how to track these activities, just that there be a system in place. Executives should ask if their tracking is effective.
Lobbying is an "unallowable" expense, meaning it cannot be rolled into overhead costs and charged back to the government. Unallowable expenses are not part of the cost of goods and services. In short, they come directly out of profit. A system of internal reporting is only as good as the submissions made by the employees. If employees, executives and consultants operating in a company's name don't capture their hours correctly from the start, internals reports are worthless.
It is all too clear in high visibility criminal cases how easy it is to document someone's activities through electronic audits. Phone records, texts, emails, electronic tolling and routine surveillance footage can readily piece together where anybody has been at a given place and time and with whom one has communicated. Describing this reality is not to scare with the threat of Big Brother. It should suggest one fully consider the integrity of their reporting.
What's the cost of being on the wrong side of interpreting what conduct complies with the shifting landscape of lobbying and disclosure laws?
Although rarely implemented, there can be fines of $200,000 per instance of non-compliance. But don't let that be the only measure of analysis. The worse damage will come with the public revelation that a company did not comply. The reputational damage, and the certain subsequent requirement to report the past infraction in perpetuity, carries risk beyond calculation.
It's unlikely that lobbying and disclosure laws will loosen up. Whether H.R.1 and S.R.1 ultimately conference to a final bill, the language of the "For the People Act" is a weather vane worth watching.

Gene Moran is president of Capitol Integration and author of the book Pitching the Big Top: How to Master the 3-Ring Circus of Federal Sales.
Topics: Defense Contracting