VIEWPOINT DEFENSE DEPARTMENT
New Report to Describe Incentives in Resourcing Processes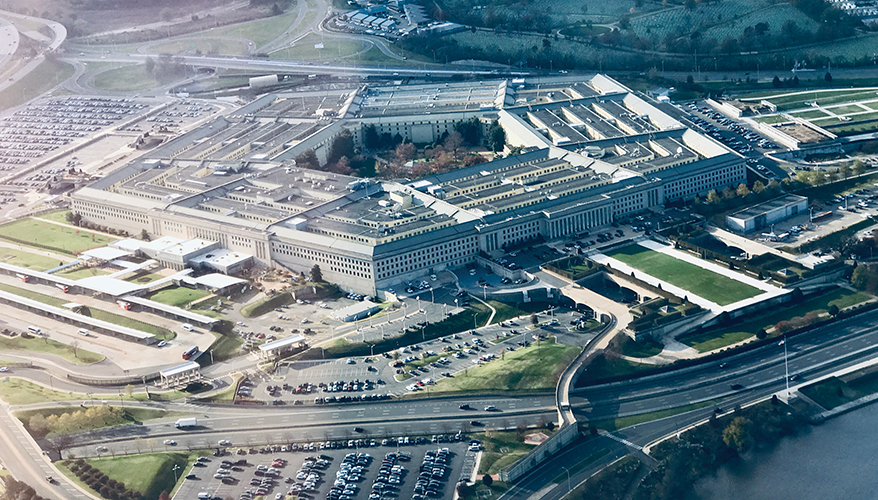 iStock photo
The National Defense Industrial Association's 2014 report, "Pathway to Transformation: NDIA Acquisition Reform Recommendations," showed that past efforts to reform the acquisition process did not result in changes to the underlying structural resourcing forces that shape today's acquisition decisions.
Reform in defense acquisition historically examined major systems acquisition and tried to tackle the sources of schedule, cost and program performance challenges. Recent reform efforts prioritize faster capability development and delivery.
Unfortunately, these recent reform efforts underexamined the drivers of cost growth and poor program performance across the acquisition cycle, especially with respect to understanding the positive and negative incentives in the system driving undesirable outcomes. The acquisition reform conversation's limited scope prevents analysts, decision-makers and reformers from gaining a full picture of all factors contributing to disappointing defense acquisition outcomes.
The nation's budgeting and appropriations processes impose constraints and restraints on the acquisition system in ways that produce powerful incentives and disincentives for defense resourcing stakeholders. As such, there is a need for stakeholders and analysts to step back and evaluate the programming, budgeting and execution components of processes and how they impact acquisition, with a particular focus on the positive and negative behaviors and externalities that resourcing processes produce.
To address this gap, NDIA is producing a report tentatively titled, "Stepping Back from Acquisition Reform: How Our Resourcing Processes Drive Defense Outcomes." It will focus on describing resourcing systems across Congress, the Office of Management and Budget and the Defense Department. It will specifically focus on describing and explaining how current resourcing processes create incentives and disincentives that impact programming, budgeting, and execution efforts and outcomes in a multitude of ways.
The central challenge that this report seeks to describe is that as Congress translates the public's will into budget authority for defense policies and programs, other institutional actors within the planning, programing, budget and execution system adapt their behavior to successfully navigate current and future rounds of budgeting and appropriations to ensure successful programming and execution.
Specifically, the report will explain, document and explore the incentives and disincentives for defense acquisition stakeholders that the current resourcing system creates in defense programming and execution. This reality yields significant consequences — some highly effective, and some counterproductive — for cost growth, schedule slippage and program performance.
For its part, Congress, under its budgetary power in Article 1 of the Constitution, allocates funding through its annual budgeting process. It takes its cues from political considerations related to balancing fiscal responsibility and national security. It strives to strike a balance between directing sufficient program funds to the correct programs and putting in safeguards around those funds' use. It works with the Office of
Management and Budget (OMB) to accomplish the Executive branch's political goals.
The Defense Department operates differently. It produces five-year Program Objective Memorandums (POMs) to describe how the services, combatant commands, and Fourth Estate intend to use resources to achieve the National Defense Strategy and National Security Strategy to provide for the United States' national security in ways that fulfil acquisitions and cost objectives. In the process of building these five-year plans, the department must match personnel and sustainment funding to acquisition programs while juggling the uncertainty of a changing world as well as Congressional priorities.
NDIA will deliver its final report to the House and Senate Armed Services Committees, defense acquisition officials and readers of National Defense.
Based on NDIA's previous research and reform initiatives, we know that resourcing and acquisition processes are not found in the state of nature: they are man-made practices that have evolved to operate in response to man-made decisions.
For that reason, rather than recommend reforms or specific actions for changing practices, NDIA's report will focus on describing and explaining the resourcing and acquisition policies and procedures as they exist today.
The project team has compiled some initial observations about resourcing processes that can influence programming, acquisition, and execution behavior and decisions, which will be explored in detail in the report.
One aspect will be the difference between the executive and legislative branches' budget and planning horizons. Congress' annual budget cycle is incongruous with the Defense Department's five-year planning process, which creates conflicting incentives for both parties as they seek to balance short- and long-term funding and programmatic priorities. These different time horizons create conflicting incentives for both parties related to balancing short- and long-term outcomes.
It will also look at timing requirements for funding allocation. Congress requires federal agencies to spend allocated funds from their funding accounts within certain time limitations. Otherwise, the funds revert to the federal treasury. These time requirements constrain flexibility, especially due to the need to predict and prepare for future capabilities without full knowledge of their scope and requirements.
The report will also look at how program requirements force full funding. Although the department uses incremental funding in the cases of military construction and occasionally shipbuilding, project funding is generally required to be allocated upfront in annual appropriations bills, limiting the capacity for long-term capital projects that can be funded each year based on success metrics. Federal budgeting rules incentivize agencies to buy too much capability upfront. This approach supplies peak demands, but forces procurement officials to renegotiate return of funds for unused capability after the fact.
Meanwhile, budgeted money is subject to usage restrictions throughout the process from the time Congress allocates the funds through program management. These limits restrain fund transfers that might better achieve individual program objectives with available resources, and instead require program managers to rely on formal and uncertain congressional funding channels.
Another aspect worth looking at will be incentives for budget and programming workarounds. Due to rigidity in the current budget and resource allocation processes, Congress and federal agencies have developed disparate processes to create more flexibility. This creates inefficiency and requires the legislative branch and executive agencies alike to divert more resources to manage these flexibility processes.
For example, defense programs may rely on the use of multiple working capital and other revolving funds — where funding is less subject to color of money and time constraints — and must transition to standard program funding, which is much more restrictive and changes resourcing incentives.
With some of these well-discussed problem areas in mind, the project report will attempt to provide more clarity on the sources, structure and characteristics of the resourcing processes from appropriations to program-specific budgeting.
NDIA is currently conducting in-depth research on budget resourcing and its effects on acquisition within the Defense Department, a literature review on the plethora of scholarly and expert research on government resourcing and acquisition, as well as interviews with stakeholders.
The final report will be released in Fall 2021.
We intend to highlight the incentives and disincentives in order to effectively describe resourcing processes and the positive and negative incentives that resourcing produces within acquisition initiatives. NDIA looks forward to sharing everything that we learn about the resourcing and acquisition processes as they are today, and to bolstering our thought leadership in this area.

Jon Etherton is an NDIA senior fellow emeritus and Jacob Winn an NDIA strategy associate. Comments and questions can be sent to NDIA's project team by contacting Jacob Winn at jwinn@ndia.org.
Topics: Defense Department