SOFIC NEWS: AFSOC Studying Development of Amphibious Aircraft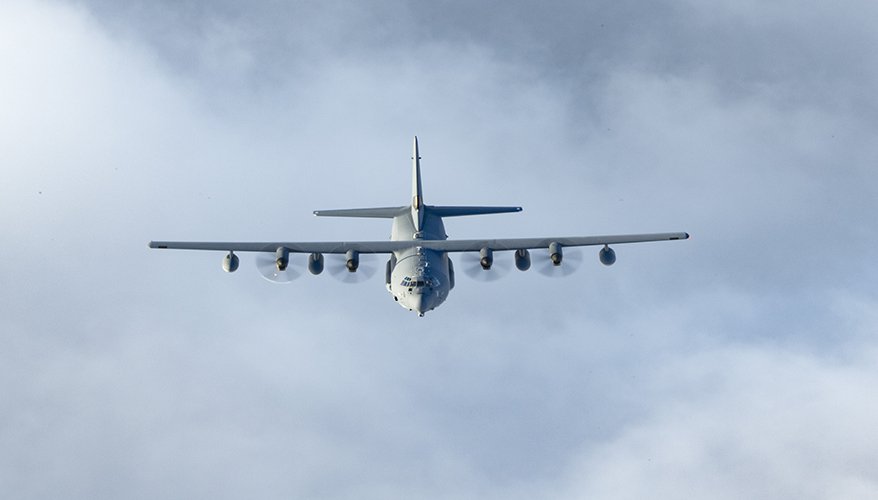 An MC-130J Commando II assigned to the 352nd Special Operations Wing
U.S. Air Force photo by Master Sgt. Roidan Carlson
Air Force Special Operation Command is looking into the development of a plane that can take off and land from the water.
AFSOC would modify an existing MC-130J to allow the special ops transport plane to work in amphibious environments, Air Force Col. Ken Kuebler, Special Operations Command's program executive officer—fixed wing, said during a May 19 presentation at the virtual Special Operations Forces Industry Conference, organized by the National Defense Industrial Association.
He acknowledged that the plane's development would be an engineering challenge, but the capability would create even more challenges for adversaries as the competitive space grows, he later told reporters in a press briefing.
"It just gives us a lot of capability as we look toward a great power competition," he said.
This isn't the first time the military has looked at an amphibious plane. Lockheed Martin designed the C-130 Hercules on Water in the 1960s but never built it.
When asked why now is the right time to execute an old concept, Kuebler said there is now enough command interest in the capability to prioritize research and development. Kicking off feasibility studies early on in the development process will also help ensure the program's success, he said.
SOCOM will study operational concepts and design feasibility for the project and explore options for digital design to "prove this out through a demo as quickly as possible."
"That all leads to giving us key decision points as we move forward," he said.
He noted that it is too early in the program to say what the mission set for the plane would be, and it should not be assumed that the plane's mission would be the same as conventional MC-130s. It would also be "premature" to talk about a development timeline, he added.
Topics: Air Power, Air Force News