SOFIC NEWS: Spending on Special Ops Radios, Computers Takes Big Dip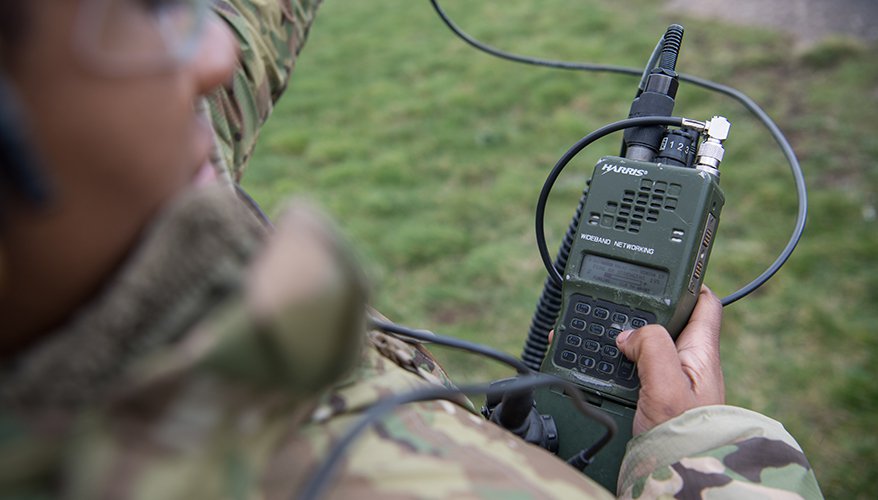 An Air Force radio frequency technician holds up an antenna during an exercise in the United Kingdom.
U.S. Air Force photo by Staff Sgt. Rose Gudex
Special Operations Command has made large budget reductions to its program executive office for command, control, communications and computers, said the head of the office May 18.

In fiscal year 2020, PEO C4's overall budget was $940 million and officials delivered over 25,000 communication, information technology and military information support operations, or MISO, capabilities to special operations forces worldwide, said Deborah Woods.

However, the budget for fiscal year 2021 "is over $800 million for all appropriation — which is down by nearly $200 million from the last couple of years," she said during remarks at the National Defense Industrial Association's virtual Special Operations Forces Industry Conference. "This includes a reduction in investment funds with this year's budget being comprised of approximately 60 percent of operations and maintenance funding."

The budget cuts have been more pronounced in both the office's procurement and research, development, testing and evaluation accounts, she said.

Part of that is due to "where we are in our lifecycle replacement of our legacy systems and the tactical comms arena," she later told National Defense during a media roundtable. There has been some completion of research-and-development efforts associated with certain capabilities the office is currently fielding, she added.

While funding is going down for portfolios such as tactical communications, "we still have research and development and we'll be able to test and evaluate new capabilities," she said. However, "we are going to have to rely heavily on industry."

The office has $293 million in procurement and $26 million for RDT&E funding for fiscal year 2021, according to Woods' slides.

Woods said she does "expect things to cycle back up" eventually and noted the importance of research-and-development funds in transforming the force.

Because of the office's limited investment resources, it is leveraging nontraditional acquisition processes and methods such as other transaction authority agreements, she said. OTAs have grown in popularity since their use was expanded by the 2016 National Defense Authorization Act.

The current budget situation "requires creative acquisition strategies leveraging other people's money and programs, as well as the need to influence and leverage technology advances achieved by all of you — our partners," she told members of industry during the conference.

Additionally, PEO C4 is taking advantage of technical experimentation events hosted by SOCOM and cooperative research-and-development agreements, she said.

"We will also continue to use strategic sourcing mechanisms to acquire C4 products and services, leveraging existing Department of Defense contracts to support our portfolio's mission needs and priorities as well as non-Department of Defense contracts," she said.

As the office pursues nontraditional acquisition methods, it is also shortening award timelines, Woods said.

However, despite lower budgets, there are still opportunities for industry, she noted. The office is keenly aware of the need for increased cybersecurity measures given major attacks that have rattled the nation such as the Colonial Pipeline ransomware event that recently resulted in massive fuel shortages across the southeast United States.

"Cyber threats will continue to reinforce the need to spend time and resources on our security posture and to remain ever vigilant," she said.

The command is interested in technology such as neural networks, artificial intelligence, machine learning and data analytics, she said. It is also investing in cloud computing and has implemented a hybrid cloud environment, Woods added.

Additionally, the office is looking for products that can support, inform and accelerate the development of psychological operations equipment, she said. It is also interested in systems that can reduce the signatures and increase the resiliency of its radio waveforms.

In general, the office is looking to reduce the size, weight and power requirements of its equipment while also balancing maintenance, security and resiliency, she said.
Topics: Acquisition Programs, Special Operations, Research and Development