BREAKING: Biden Proposes $715 Billion Pentagon Budget for 2022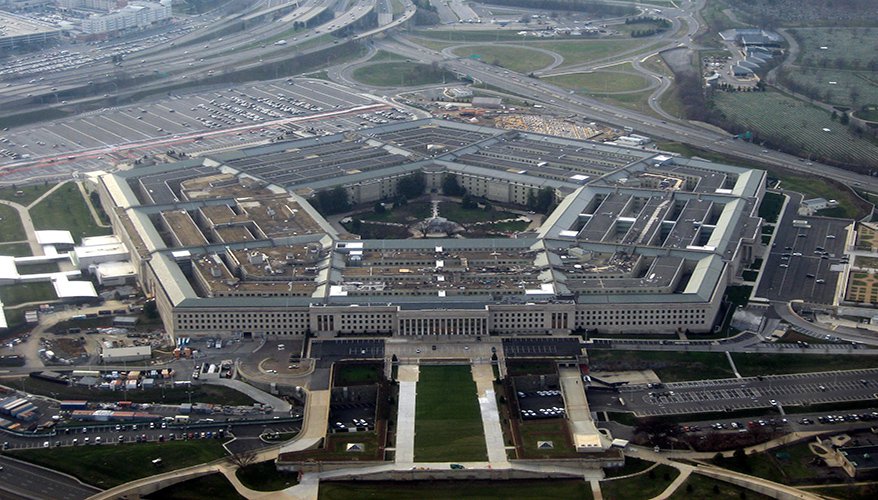 Defense Department photo
President Joe Biden is requesting $715 billion for the Defense Department in fiscal year 2022, and a total of $753 billion for national defense programs, according to a budget outline released by the White House on April 9.

Funding for the Pentagon would be $11.3 billion, or 1.6 percent, higher than the amount appropriated by Congress for 2021, according to the fiscal document submitted to lawmakers.

The $753 billion for national defense programs — which include projects by the Department of Energy and other agencies — would be a 1.7 percent increase relative to the $740.7 billion appropriated for this fiscal year.

The proposal includes "robust funding for national defense, as well as for other instruments of national power — including diplomacy, development and economic statecraft — that enhance the effectiveness of national defense spending and promote national security," said Shalanda Young, acting director of the Office of Management and Budget.

The budget outline highlighted several focus areas for the Pentagon, with deterring China at the top of the list.

"The discretionary request prioritizes the need to counter the threat from China as the department's top challenge," it said. "The department would also seek to deter destabilizing behavior by Russia. Leveraging the Pacific Deterrence Initiative and working together with allies and partners in the Indo-Pacific region and the North Atlantic Treaty Organization, DoD would ensure that the United States builds the concepts, capabilities and posture necessary to meet these challenges."
Modernization was also highlighted as a key focus.

"DoD plays an important role in federal research and development that spurs innovation, yields high-value technology, ensures American dominance against near-peer adversaries, and creates good-paying jobs," the document said.
The request prioritizes defense research, development, test and evaluation funding to invest in breakthrough technologies to drive innovation and support the development of next-generation military capabilities, it noted.

The request also supports the military's plan to divest legacy systems and programs to redirect resources to higher priority efforts.

"Some legacy force structure is too costly to maintain and operate, and no longer provides the capabilities needed to address national security challenges," the document said.

The White House said its fiscal plan "optimizes" Navy shipbuilding, but the budget outline was mum on whether the administration aims to ramp up the size of the fleet in line with the shipbuilding plan released by the Trump administration during its final months in office.

"Maintaining U.S. naval power is critical to reassuring allies and signaling U.S. resolve to potential adversaries," the Biden administration's budget outline said. "The discretionary request proposes executable and responsible investments in the U.S. Navy fleet."

Notably, it continues the recapitalization of the strategic ballistic missile submarine fleet and invests in a next-generation attack submarine program as well as remotely operated and autonomous systems.

The document could be an indication that major cuts to the nuclear force — which some observers feared and others clamored for — isn't a priority for the Biden administration.

The plan "maintains a strong, credible nuclear deterrent for the security of the nation and U.S. allies," it said. "While the administration is reviewing the U.S. nuclear posture, the discretionary request supports ongoing nuclear modernization programs while ensuring that these efforts are sustainable."

A mix of conventional long-range strike capabilities, such as hypersonic weapons, are also on the priority list, it noted. The Army, Air Force and Navy are all pursuing such systems.

Other priorities highlighted include ensuring military readiness, supporting military families, countering emerging biological threats, and promoting climate resilience and energy efficiencies.

Making the latter a major priority for the Defense Department is a departure from the policies of the Trump administration.

"It is vital to national security that U.S. military installations, and the mission critical capabilities these installations support, are resilient to climate-induced extreme weather," the document said. "The discretionary request supports efforts to plan for and mitigate impacts of climate change and improve the resilience of DoD facilities and operations."

The plan would also invests in power and energy research and development in order to improve installation and platform energy performance and optimize military capability.

Notably, the proposal does not include a separate funding category for "overseas contingency operations," which had been a hallmark of presidential budget requests since the passage of the 2011 Budget Control Act. The OCO accounts enabled the Pentagon to get around mandated budget caps, which only applied to the base budget. The Budget Control Act will no longer be in effect in 2022 and beyond.

"The pursuit of our national security interests requires investments that target and align our priorities and capabilities to address the constantly evolving and dynamic threat landscape," Secretary of Defense Lloyd Austin said in a statement after the budget outline was released. "The president's discretionary funding request represents an important investment that will ensure the department's resources are matched with our strategy and policy to defend the nation and take care of our people, while revitalizing the key alliances and partnerships to succeed."
A more detailed budget request with programmatic details is expected to be released in May or June.

"In the coming months, the administration will release a budget that will build on this discretionary funding request and detail a comprehensive fiscal vision for the nation that reinvests in America, supports future growth and prosperity, meets U.S. commitments, and does so in a fiscally sustainable way," the Defense Department said in a news release.

Although the defense topline is "flattish," it is higher than some observers — who anticipated cuts to military spending — had predicted, noted Roman Schweizer, managing director for aerospace and defense with the Cowen Washington Research Group.

"Considering the 'doom and gloom' from just a few months ago, defense did well enough," he wrote in an email to investors. "Flattish may be consensus now, but we still think there were some who believed the liberal/progressive wing would convince Team Biden to slash DoD's budget" by as much as 10 percent, he said.

Schweizer views the proposed topline as positive because the Biden administration is signaling to Congress that it doesn't want large cuts to defense, he said.

"That would displease both Democrat liberal-progressives (who want big cuts) and GOP defense hawks (who want 3-5 percent annual growth)," he noted. "In Washington, when both sides are angry, that's called a compromise. There will be a lot of griping along the way, but it's the kind of outcome that probably makes sense."

Schweizer expects a bipartisan spending deal to take shape later this year to set spending levels for both fiscal years 2022 and 2023. "Locking in flattish may be the best possible case," he said.
Topics: DOD Budget