JUST IN: Navy Leader Defends Fleet Assessment, Shipbuilding Numbers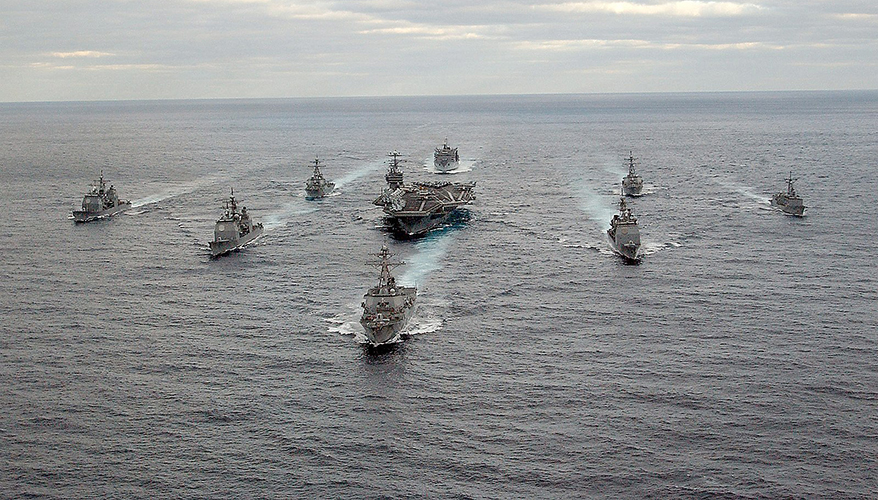 Navy photo
The chief of naval operations pushed back against criticism of the Navy's shifting plans for its future fleet, saying leadership is focusing on the data on hand to inform future investments.

While members of Congress have questioned the fluctuating fleet size, analyses of the service's needs come from a broad coalition of experts, not just from the Navy, Adm. Michael Gilday said April 4 at a Defense Writers Group event.

"This wasn't just Navy self speak, where the Navy did the analysis on its own, to come up with a composition of the future fleet, and included a range of numbers for different types of platforms," he said.

The Future Naval Force Study called for 143 to 242 unmanned surface and undersea vessels, including 119 to 166 USVs and 24 to 65 UUVs.

He noted that industry, academia, the Marine Corps and the office of the secretary of defense contributed experts to put together the Future Naval Force Structure Assessment, which was released last year. Because of the analysis, the service has the data to make the case for a "bigger, better" Navy, he added.

"From a budget informed or fiscally informed position, this wasn't just a pie in the sky, this is the Navy we need," he said.

The blueprint for shipbuilding for fiscal years 2022-2051 was released in December under the direction of former Secretary of Defense Mark Esper. It called for 316 manned battle force ships by fiscal year 2026.

The new numbers were calculated using total ownership costs, maintenance requirements, technical risk of delivering new capabilities and industrial base capacity, Gilday noted.

"All those things are folded into what I thought was a very, very realistic, candid frank shipbuilding plan," he said.
Esper also released a vision of a future fleet for superiority over China dubbed Battle Force 2045.

Gilday said it was perfectly fine to have a debate about the costs and benefits of investing in existing technologies or new platforms. "It's not that we all have to agree in the end, but I think that kind of open debate — in the end — will likely lead us to a better solution," he said.

Gilday acknowledged that no shipbuilding plan is set in stone. Officials will continue to assess the needs of the service for budget considerations.

For example, the Navy will perform an exercise next month where a team on a Zumwalt-class destroyer will control unmanned platforms that are on, under and above the sea.

"Those kinds of experiments and analysis, as well as wargames that we've continued to do through COVID, that's all put back into the analytics cell, that that is actually taking a look at shipbuilding numbers right now to inform the '22 budget, and then the '23 budget," he said.

Though he declined to give hints on how the Pentagon's budget would shake out, he said the Navy's analysis of future fleet composition put the service in a place of strength.

"When we finally do get a budget, taking a look at how those attributes of the Navy applied to gaps across the joint force or vulnerabilities in the Joint Force are going to be critically important," he said.

President Joe Biden's administration was expected to release budget top lines last week, but White House press secretary Jen Psaki has now said they are being delayed.
Topics: Budget