Commercial Interest Grows in Defense Innovation Unit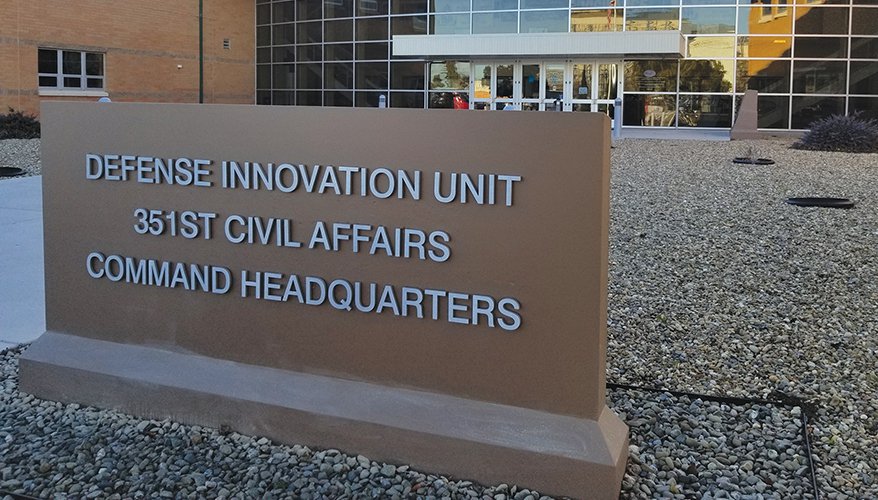 DIU photo
The Defense Innovation Unit received nearly 1,000 proposals in response to its solicitations last year, another sign that the Pentagon's outreach to commercial industry is bearing fruit.
DIU was launched in 2015 by then-Secretary of Defense Ash Carter to bridge the gap between the military and the nation's tech hubs. It is headquartered in Mountain View, California, in Silicon Valley, with additional outposts in Austin, Texas, Boston and the Pentagon.
"DIU's mission to strengthen U.S. national security by increasing the military's adoption of commercial technology and to grow the national security innovation base is critical not only to maintaining a strategic advantage over our adversaries but also to the strength of our economy," the organization said in its recently released 2020 annual report.
Over the past five years, the unit has leveraged more than $11 billion in private investment, the document noted.
"The startups, established companies, venture capital firms, investors and traditional defense contractors that DIU works with to deliver the best commercial technology to the Department of Defense are … fundamental sources of dual-use technologies," it said.
In 2020, DIU initiated 23 new projects, a 35 percent year-over-year increase. It received a total of 944 commercial proposals and increased the average number of proposals per solicitation by 52 percent compared with 2019.
Fifty-six other transaction agreements for prototyping were awarded to companies, the majority of which were small businesses or nontraditional firms. A total of $108 million in prototype funding was obligated. Between June 2016 and December 2020, DIU facilitated more than $640 million in prototype funding, according to the report.
Notably, the unit in 2020 facilitated the transition of 11 successful commercial prototypes to its Defense Department partners for large-volume procurement, an increase of 22 percent over the previous year.
About 43 percent of DIU's projects to date have yielded at least one prototype that has transitioned to production, according to the report. Fifty-one ongoing projects have prototypes that will be eligible for transition to production if successfully completed.
"What began in 2015 as an experiment to lead Department of Defense outreach to commercial innovators has become a gateway for business between leading-edge companies and the U.S. military," the report said.
DIU's main technology focus areas have been artificial intelligence, autonomy, cyber, human systems and space. In October, it added advanced energy and materials to its portfolio.
"We look forward to providing even more high-impact solutions that will bolster our military's strategic, operational and tactical advantage," the organization said.
Topics: Budget, Defense Department