GOVERNMENT CONTRACTING INSIGHTS DEFENSE DEPARTMENT
Biden Directs Broad Review of Supply Chains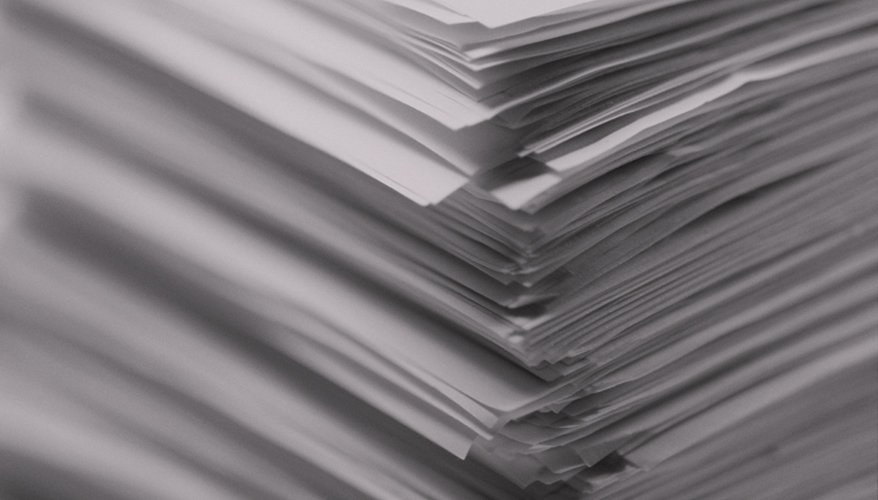 Photo: iStock
President Joe Biden on Feb. 24 signed a far-reaching "Executive Order on America's Supply Chains." The directive is an initial step toward accomplishing the Biden administration's goal of building more resilient U.S. supply chains that avoid shortages of critical products, facilitate investments to maintain the country's competitive edge, and strengthen national security.
The directive imposes no new regulatory obligations on industry but rather outlines a process for federal departments and agencies to assess risks to supply chains.
The first set of reviews focusing on four critical product areas will take place over a 100-day period, while the second set of reviews targeting a broader set of key sectors will be completed over a one-year period.
The heads of the agencies and departments responsible for these reviews are directed to consult with outside stakeholders, including industry.
The initial reviews are targeted at particular supply chains that presumably present higher immediate risk. Specifically, they focus on four critical product areas:
Commerce: semiconductor manufacturing and advanced packaging supply chains.
Energy: high-capacity batteries, including electric-vehicle batteries.
Defense: critical minerals and other identified strategic materials, including rare earth elements.
Health and Human Services: pharmaceuticals and active pharmaceutical ingredients.
The order also requires certain federal agencies to conduct reviews of broader sectoral supply chain risks and produce reports within one year of the date of the order.
The topics are: Defense Department: the defense industrial base; Department of Health and Human Services: the public health and biological preparedness industrial base; Departments of Commerce and Homeland Security: critical sectors and subsectors of the information and communications technology industrial base, including for the development of software, data and associated services; Department of Energy: the energy sector industrial base; and Department of Transportation: supply chains for the transportation industrial base.
The reports submitted for these sectoral supply chain reviews must include: a review of the critical and other essential goods and materials underlying the supply chain and the manufacturing capabilities necessary to produce those materials; an assessment of the factors that may disrupt or compromise the supply chain, including the failure to develop domestic manufacturing capabilities; and the resilience and capacity of the supply chains in the United States to support national and economic security and emergency preparedness.
The order directs agencies to consider a variety of recommendations for ensuring a resilient supply chain and decreasing dependencies on foreign competitors, including: reshoring supply chains and developing domestic supplies; cooperating with allies to identify alternative supply chains; building redundancy into domestic supply chains; ensuring and enlarging stockpiles; and developing workforce capabilities.
It is unclear to what extent these reports will be made available to the public.
Following the receipt of the sectoral supply chain reports, the assistant to the president for national security affairs and the assistant to the president for economic policy, in coordination with appropriate agencies, will make recommendations to the president concerning: steps needed to strengthen the resilience of U.S. supply chains; actions to engage with allies and partners to strengthen supply chains; reforms to domestic and international trade rules and agreements needed to support supply chain resilience, security, diversity and strength; and education and workforce reforms that will strengthen the domestic industrial base.
Biden's directive does not revoke or supersede former President Donald Trump's Executive Order 13873, "Executive Order on Securing the Information and Communications Technology and Services Supply Chain," or the interim final rule that was scheduled to go into effect March 20 to implement it. However, given the scope of the reviews that will be undertaken, reconsideration of the Trump administration's approach to addressing supply chain risks in the information and communications technology and services sector may be addressed.
Although Biden's order does not outline any immediate policy changes, the findings and recommendations that arise from the review process could eventually affect a broad range of industries and sectors. The scope and effect of any recommendations is yet to be determined.
However, because the recommendations will be driven by reviews of particular industries or sectors performed at individual agencies, it is possible that any future recommendations and policymaking efforts will be tailored to the specific industries or sectors identified in the order.
Still, even this sort of "limited" scope would carry the potential for far-reaching effects on the supply chain management strategies of many multinational corporations.
Finally, the priorities laid out in the directive appear likely to result in actions that build on ongoing efforts to decrease U.S. reliance on adversaries such as China and Russia through policies aimed at decreasing U.S. industrial base reliance on adversarial supply chains.
The order also underscores the administration's view that close cooperation with allies and partners who share U.S. values will foster collective economic and national security. It is likely that recommendations from the reports will include cooperation with allies and partners as an important strategy for reinforcing supply chain resiliency in key industries.

Trisha Anderson and Susan Cassidy are partners and Samantha Clark is special counsel at Covington & Burling LLP. Ryan Burnette and Darby Rourick, associates at the firm, also contributed to this article.
Topics: Defense Contracting, Defense Department, Contracting