NDIA PERSPECTIVE INFOTECH
Trusted Capital Can Counter IP Theft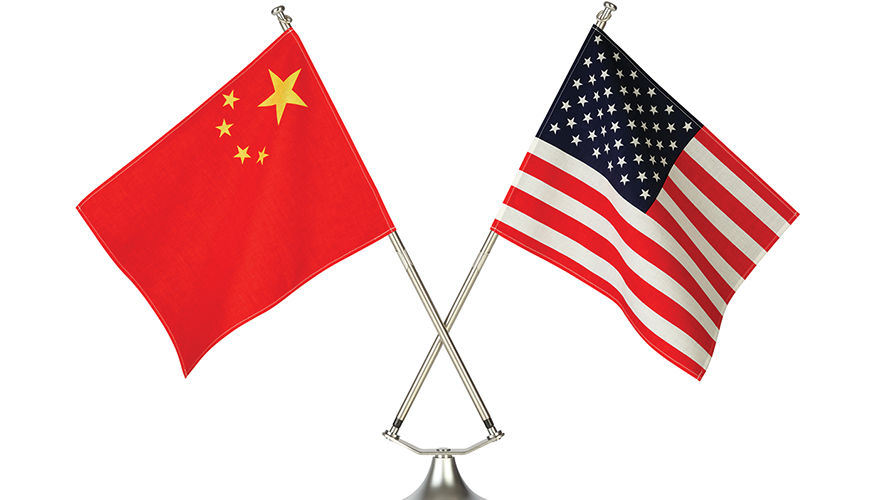 iStock photo
U.S. national security is a complex set of defenses against threats — foreign and domestic — running the gamut from terrorism to nuclear strikes. The People's Republic of China, unsurprisingly, presents a range of threats across that spectrum.
For many, visions of great power conflict involve fleet battles in the South China Sea, unrestrained cyber warfare, or a nuclear exchange. Less often considered is the slow enfeebling of the arsenal of democracy by quasi-legal technology transfer to an international rival.
Over the mid- and long-term, Chinese theft of intellectual property poses one of the most treacherous national security threats emerging from the Indo-Pacific region and a potential avenue for China to usurp U.S. power without firing a shot.
Just as the Cold War featured technological competition alongside proxy wars, future global competition with Beijing will likely coalesce around the ability to develop and harness 21st century technologies. Yesterday's race to develop nuclear arms and harness space's high ground are replaced with today's race to field hypersonics, artificial intelligence and microelectronics. China's war-winning strategy includes exploiting foreign direct investment and a weakened U.S. defense workforce, paired with their broad, methodical, state-supported IP theft.
The Global Trusted Capital Marketplace and the National Defense Industrial Association's Defense Workforce Project are two initiatives that can begin to reverse these worrying trends, but only when the government and industry work together.
Chinese leaders have long exploited open markets to further their hegemonic ambitions. In the 1990s, when China represented a lucrative untapped market, the nation leveraged American companies' desire to access large markets and cheap labor to accelerate growth and profits.
What companies failed to realize — at least initially — is any technology they sent to China rapidly migrated to Chinese-controlled companies. The Chinese government only allowed companies access to its markets and labor force because it wanted to obtain control of critical technologies needed to rapidly advance the nation's economy.
Today, while tactics may have changed, the impact remains the same. Foreign direct investment flows from China into the United States because the former wants access to U.S. innovation and ingenuity. Beijing invests in companies to gain access to potential game-changing technology, and provides those trade secrets to Chinese firms, eroding American technological advantage while modernizing Chinese industry and the military at relatively low cost. These bad actors exploit gaps in our economic and legal systems, often by investing in small emerging technology firms at critical points in the development process.
Recent laws enacted by the Chinese government compel Chinese firms to provide it access to any data they own, store, or transmit. Under this new legal framework, no "good" actors emerge from China.
The United States must focus on pragmatically responding to the threat posed by adversarial capital. For instance, the Trusted Capital Marketplace established by the Pentagon in 2020 could provide innovators who want to work in the national security space with a secure pool of resources. The forthcoming expansion of this program into the Global Trusted Capital Marketplace also creates space, albeit tentatively, for allies and partners across the globe to fight Chinese predatory investment. The United States must depend on programs including Trusted Capital to create time and space for other programs incentivizing U.S. companies to rebuild domestic manufacturing that moved overseas during the 1970s and 1980s.
The United States must also tackle China's exploitation and blackmail of Chinese nationals working for American entities. China uses a number of tactics to force its citizens to share valuable U.S. technology with Chinese firms. Additionally, the United States caught its rival hiding connections between the People's Liberation Army and researchers sent to U.S. universities to participate in research projects critical to the future of many key military technologies.
A U.S. workforce desperate for technical and scientific talent is vulnerable to Chinese manipulation of their citizens who travel to the U.S. for work, education and research.
To bolster the Unites States' weakened workforce and countermand Chinese actions to take advantage of our current weakness, NDIA launched the Defense Workforce Project, a multi-year initiative to promote a robust, ready and cleared defense workforce for 2040.
The project is centered around four working groups, each focusing on a line of effort central to rejuvenating America's defense workforce: STEM education; workforce diversity; skilled vocational workers; and the impact of technology.
Addressing workforce challenges, which impact every American, requires contributions and collaboration from many experts. The project includes the knowledge and experience of defense executives, industries traditionally considered outside of the defense industrial base, small business leaders, educators, academics, human resources experts, and government policymakers from the federal, state and local levels. Leveraging this broad expertise ensures the legislative, executive and industrial recommendations emerging from the project will promote a holistic approach to developing and sustaining a robust, ready and cleared defense workforce by 2040, and will also help strengthen America's future workforce across multiple economic sectors.
Driving out predatory foreign investment and strengthening the defense workforce provide the first steps of a whole-of-society strategy to counter China's national security threat. Implementing the Global Trusted Capital Marketplace and collaborating on the Defense Workforce Project will position the United States and our allies to win the technological competitions that will define the coming century.

Chris Sax is a strategy associate at NDIA and Sam Underwood is a defense analyst working in the Washington, D.C. region.
Topics: Defense Department, Defense Contracting, Infotech