JUST IN: Army Holding Tech Demos Using Jet-Powered Spy Plane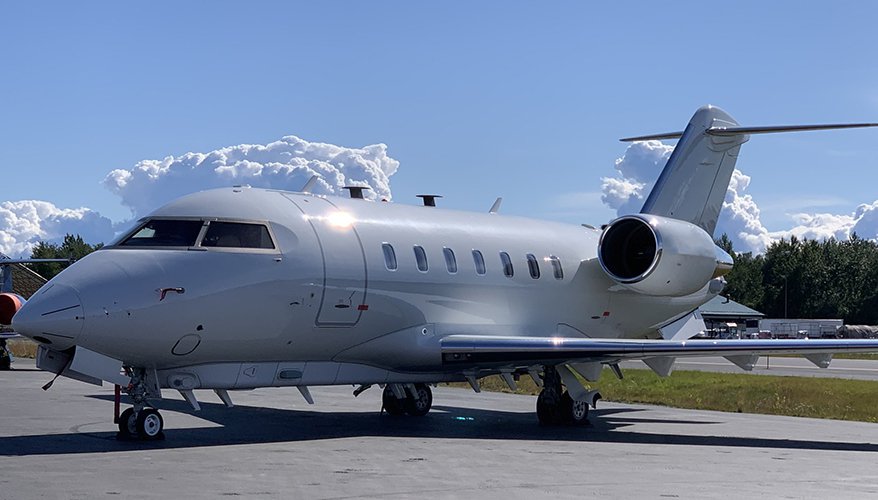 Army Photo
The Army is conducting a number of technology demonstrations for its first manned intelligence, surveillance and reconnaissance aircraft powered by a jet engine, a service official said April 29.
The Army revealed Airborne Reconnaissance and Targeting Multi-Mission System (ARTEMIS) spy aircraft in August 2020. It is based on a Bombardier Challenger 650, the popular business jet.
The Army is currently using the contractor-owned, contractor operated ARTEMIS to conduct a series of technology demonstrations, Col. James DeBoer, project manager for Fixed Wing Aircraft at Program Executive Office Aviation, told reporters during a briefing. "We have ARTEMIS — we put this on contract last year — we deployed it. It is the Army's first jet ISR aircraft."
The Army demonstrated the aircraft in the Pacific and Europe last year, he noted. It was brought back to the United States in December. Since then the Army has added new capabilities to the jet prior to its return to Europe for more testing, he said.
The service has also recently took possession of a second technology demonstrator aircraft know as Aeries, which is a based off of a Bombardier Global Express 6500 plane, according to DeBoer. This model has a larger cabin and uses a purpose-built Rolls Royce Pearl engine, which gives it longer range, faster speed and more agility, according to a company fact sheet.
"We expect that one will also be starting its demonstrations this summer," he noted.
Onboard ARTEMIS is the service's High-Accuracy Detection and Exploitation System, known as HADES, which is a sensor suite of powerful radar capabilities. The platform will provide the Army advanced situational awareness to combat near-peer competitors, he said.
"We're looking forward to doing prototypes on the actual HADES here in the near future," DeBoer said.
While looking to build out the platform, the service will utilize common capabilities from across PEO aviation.
"Everything from mission computers for the aircraft, [to] Link 16 and other capabilities that we're going forward with so …. that we can maybe have some joint usefulness," he said.
Topics: Air Power, Army News, C4ISR, ISR, Intelligence, Sensors