VIEWPOINT DEFENSE DEPARTMENT
Private Capital Crucial for Defense Innovation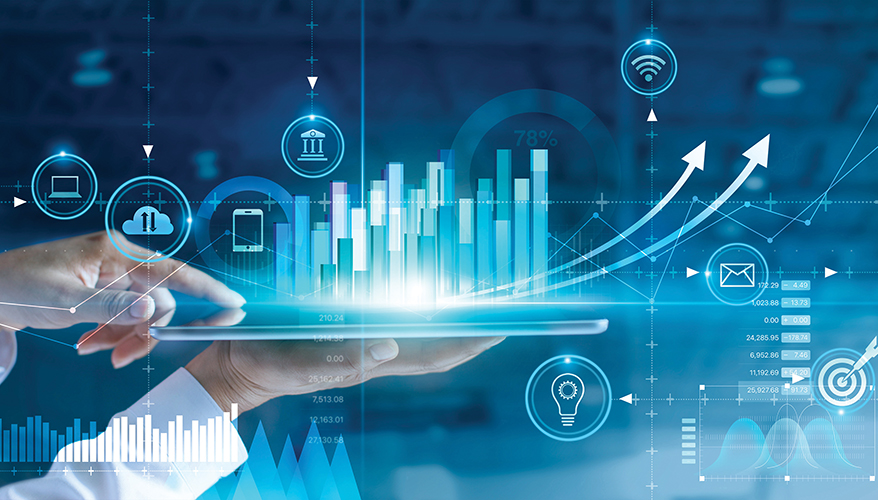 iStock illustration
China and Russia's technological investments and the uncertainty surrounding future applications have fundamentally altered the geopolitical environment.
This view, which has become a point of consensus in the United States, has also sparked another widely and correctly perceived imperative: the need for creating enduring public-private relationships between the Defense Department and defense-oriented companies.
If the nation is to address this burgeoning threat, the country must foster a culture of innovation and integration of various critical technologies into the military. Private investment and venture capital, which provide funding to companies making advancements within critical technology areas that are key to defense, play an integral part in this high-stakes competition for fielding innovative capabilities such as artificial intelligence, directed energy, quantum science applications and autonomy.
What initiatives have been implemented to both foster this relationship and encourage more private investment to fund dual-use companies and those developing defense-specific critical technologies? And to what extent has the Defense Department been able to increase the desire for startups to enter the defense market, a development that would improve the overall amount of private capital involved in promoting technological innovation for the military?
The answers to these questions are mixed. While there have been noteworthy developments in coalescing private and venture capital to aid the Pentagon, significant challenges to its relationship with private capital remain.
One issue that persists is the divergence in approach to timelines. While startups are driven by a fast-paced, growth-oriented mindset, the Defense Department largely operates under low-risk-tolerance development and acquisition processes. This means that dual-use or defense-oriented companies are in a constant state of seeking additional capital to continue existing, whereas the Defense Department is focused on reliability and performance. As a result, the growth cycle of startups is still not in alignment with the Pentagon's approach to developing, testing and integrating critical technologies for the military.
For example, the department awards venture-backed companies "on-ramp" contracts geared towards prototyping and testing such as other transaction authority agreements and Small Business Innovation Research contracts. But it is very challenging to receive follow-on OTA awards or SBIR Phase III contracts, which emphasize manufacturing and integration of the technology into service-ready capabilities, or ones leading to prime contracts and programs of record. If they are awarded, venture-backed companies often have difficulty understanding the regulatory, acquisition and budget processes that traditional contractors are better at navigating.
Since startups and small companies often use awarded contracts to demonstrate to venture funds proof of concept for their business and technology, investors can view the potential lack of contract extensions to programs of record negatively. In this environment, increasing the amount of private capital interest in defense-oriented startups and dual-use companies will fail because a lack of anticipated exit opportunities will deter venture capitalists. It will also preclude the ultimate prospects of fielding the most innovative and critical technologies necessary for a long-term competition with China and Russia.
A central challenge to fostering a strong relationship is whether the department can alter its orientation toward risk and reward. Doing so will also involve an acceptance of the fact that companies and the venture capitalists backing them will continue to be motivated by returns and profit. If the department is to field critical technologies from the commercial sector, the relationship will have to permit policies and programs that can integrate venture-backed companies seeking potentially uncapped profits. Addressing this issue and overcoming the challenge of a culture that sometimes seeks to restrict profit margins will also be crucial in attracting private capital to investment opportunities supporting innovation.
Further, the bureaucratic nature of acquisitions — which creates conditions for long timelines, deliberate follow-on contracts, low risk tolerance and restricted profits — presents a challenge. The processes that govern acquisition can be intimidating to nontraditional capability providers and potentially sour private capital from investing in those capability providers supporting innovation.
Akin to overcoming the bureaucratic acquisition processes, the Defense Department must adopt a faster, more agile and responsive way to conduct market research, test, and scale technologies offered by companies. Specifically, there is a challenge in increasing the transparency of conveying the mission needs of department components to industry. Communicating the detailed methods and requirements of technologies and capabilities that a mission needs, to inform capability providers on what to create and capital providers on where to invest, is one example.
These challenges have given way to some very positive developments within the department. One positive step in the attempt to improve its relationship with, and company access to, private capital is the establishment of Trusted Capital. Here, the department has created a program where both capability and capital providers can be introduced to one another, share interests and forge partnerships aimed at jointly bringing innovation into the defense environment.
Launched in January 2021, the Trusted Capital Digital Marketplace currently has 111 registered customers that are at some point along the application stage.
As explained by Trusted Capital, this online portal is "a forum to convene trusted sources of private capital with small- to mid-sized domestic companies delivering emerging technology solutions critical to the U.S. industrial base."
The program has also prioritized two other initiatives: the Trusted Capital Incentives Program and the Trusted Capital Innovation Tours with Industry.
According to Trusted Capital, "the Incentives effort involves developing proposals for tools that might incentivize capital providers to invest in the defense innovation sector, and Tours with Industry is a unique program to place qualified representatives of our military service partners in 12-month tours of duty with participating venture capital and private equity firms." The ultimate goal is to generate "a win-win synergy within the military and investment sectors for defense innovation and trusted capital."
Another positive development the Defense Department is pioneering is the use of networks. Organizations like the National Security Innovation Network, AFWERX, Defense Innovation Unit, and others have been hugely beneficial in opening up nontraditional business to the defense market, linking private capital to innovative companies and providing opportunities to support crucial innovation.
SBIR and Small Business Technology Transfer contracts offer benefits to investors and have become widely used by the department when working with venture-backed companies, an additional positive development for the relationship. For example, SBIRs and STTRs allow companies to retain intellectual property, which is enormously attractive to potential private capital providers.
While this is a positive development, these types of contracts and programs have not been able to address the other aspects needed to increase private capital's interest in funding companies willing to work with the Pentagon. According to the National Security Commission on Artificial Intelligence, "the scale of postings and active contracts [still] obfuscates prioritization."
Increasing private investment in defense-oriented companies is imperative not only for promoting innovation and fielding critical technologies. Building a mutually beneficial relationship among capital funds, companies and the Defense Department is also the only viable path to success in deterring modernizing competitor nations.
A concrete action the department should take is removing any stipulations of companies being capped in the profit possible in the performance of a contract such as removal of the 10 percent allowable profit of cost-plus-fixed-fee contracts.
Also, expanded use of OTAs might prove to be a useful tool in facilitating better-aligned incentives for the department, private capital and companies in the defense market.
As recommended by the Silicon Valley Defense Group, one way to increase the amount of private capital interest in funding companies working with the department is to align the acquisition and procurement processes to the startup growth model. More concretely, priorities, metrics and processes must be tailored to the specific incentives venture-backed companies face at each stage in the growth cycle.
In this way, private capital funds could see the clear path from prototyping to testing to programs of record — and to the exit ramp. This would be a significant improvement to the current relationship. Not only will venture firms be far more aware of how their capital can achieve desired returns and lead to a greater interest in investing in defense-oriented companies, but the department will also be positioned in the best way possible to acquire critical technologies.
Further investments aimed at expanding the Trusted Capital program, as well as in bolstering the innovation networks, will yield outsized returns in collaboration with private capital. Trusted Capital could also provide a more proactive approach to matchmaking, introducing capital providers with capability providers, or potentially even match funding in the future. Moreover, networks can be improved to increase the transparency into government requirements, allowing even more insight and further technical exchanges needed to tackle additional challenges.
Though great strides have been made in improving the relationship between the Defense Department and the private investment community, more can and needs to be done. The security of our country demands it.

Elliot Seckler is a National Defense Industrial Association junior fellow and Tim Denning is vice president of Ultratech Capital.
Topics: Defense Contracting, Defense Department