NDIA POLICY POINTS MISSILE DEFENSE
Sensor Tech Key to Effective Missile Defense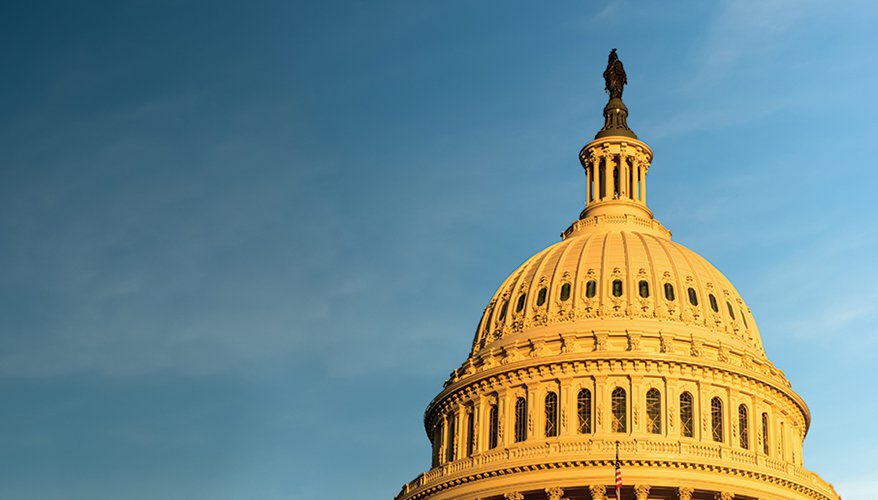 Photo: iStock
"If you can't see it, you can't shoot it. And if you can't see it, you can't deter it either," said Air Force Gen. John Hyten, vice chairman of the Joint Chiefs of Staff.
In a recent interview, Hyten discussed the way forward for integrated air-and-missile defense, saying the key to missile defeat and defense is "the sensory capability that can track that missile."
This sentiment has been echoed by other leaders.
During her Senate confirmation, Deputy Secretary of Defense Kathleen Hicks was asked about her priorities, replying: "I would assess ongoing efforts to improve national missile defense, with a particular focus on improving discrimination capabilities and sensors for detection of both ballistic and hypersonic missiles."
The Defense Department has already worked to upgrade interceptor capabilities.
After scrapping the Redesigned Kill Vehicle program, the Missile Defense Agency began pursuing the Next-Generation Interceptor, expected to roll out within the next decade. The interceptor will enhance the Ground-based Midcourse Defense system based in California and Alaska, but a 10-year gap in capability presents a risk.
With growing concerns about potential threats, lawmakers are pushing for an additional layer of defense. Per the fiscal year 2021 National Defense Authorization Act, Congress has tasked the Pentagon to deliver 20 new interim ground-based interceptors capable of protecting the homeland.
According to the bill, the interim interceptors should "address the majority of current and near- to mid-term projected ballistic missile threats to the United States homeland from rogue nations."
North Korea and Iran remain a threat to America and its allies, so the United States must be well-equipped to defend against long-range weapons.
But what about efforts to advance sensor technologies? Also noted in the NDAA were lawmakers' concerns regarding the lack of budgeting for key programs to improve overall sensor architecture, including the Homeland Defense Radar-Hawaii and AN/TPY-2, as well as the development and deployment of the hypersonic and ballistic tracking space sensor.
Senior "military and civilian officials have stated repeatedly that space-based sensors are the most effective path to improving both homeland and theater missile defenses against a wide range of missile threats," states the NDAA.
Those agreeing include Indo-Pacific Command, which just laid out its investment priorities for the new Pacific Deterrence Initiative. Included in the report — written by PACOM Commander Adm. Philip Davidson — was a request of $2.3 billion for "a constellation of space-based radars."
Sensors are the eyes and ears of missile defense and are critical for detecting and tracking missiles through all phases of their trajectory, either by space-based satellites or by land- and sea-based radars. Some sensors, such as early warning radar and X-band radar, have discrimination capabilities to distinguish whether an incoming object actually poses a threat, is simply debris, or perhaps is a deliberate countermeasure.
As it faces the evolving threat of hypersonic missiles and maneuvering reentry vehicles, the U.S. defense industry is working to meet the challenge, with Northrop Grumman and L3Harris selected in January to build prototypes for the HBTSS space-based sensor. Lockheed Martin, Boeing and Raytheon have also won past contracts with the Missile Defense Agency to develop hypersonic missile defense systems.
Dr. Mark Lewis, executive director of NDIA's new Emerging Technologies Institute, and the immediate past director of defense research and engineering and acting deputy undersecretary in charge of technology modernization, said hypersonic weapons will add a new level of complexity to missile defense.
"Hypersonic systems don't just introduce speed; they bring a combination of speed, maneuverability, range and altitude that makes timely detecting, tracking and defeating particularly difficult. That's why the United States is pursuing such weapons; it's also why our peer competitors are doing the same," he said.
Lewis has observed that success requires more than just spotting and identifying a hypersonic weapon, but also retaining custody until it can be rendered ineffective. "These systems can be stopped but doing so will require leveraging state-of-the-art space sensors, rapid processing and decision-making, and an assortment of available intercept techniques."
The question is whether the Pentagon considers sensor innovation a priority, as the allocation of funding per the fiscal year 2021 budget request has fallen short.
Hypersonic defense is clearly lagging when compared with hypersonic strike capabilities. If the United States wants to outpace competitors like Russia and China, an enhanced and integrated sensor architecture for ballistic and hypersonic defense is a necessary investment.
Improving sensors can also enable other technologies. Laser weapon systems use directed energy to deter and even neutralize their targets, and they heavily rely on robust sensor technology for tracking and beam control. Working as a complement to more conventional systems, high-energy lasers can serve as an additional line of defense against missile threats.
The bottom line is, the earlier an incoming missile can be detected, the more time there is to react. Sensors are the first line of defense in the kill chain, and without them, the rest of the system cannot operate.
The Defense Department should partner with industry and lawmakers to prioritize and bolster sensor capabilities and ensure the effectiveness of missile defense systems against emerging threats.

Samantha Beu is a junior fellow at NDIA.
Topics: Missile Defense