JUST IN: Seizure of Satellites Presented as Option to Defend U.S. Spacecraft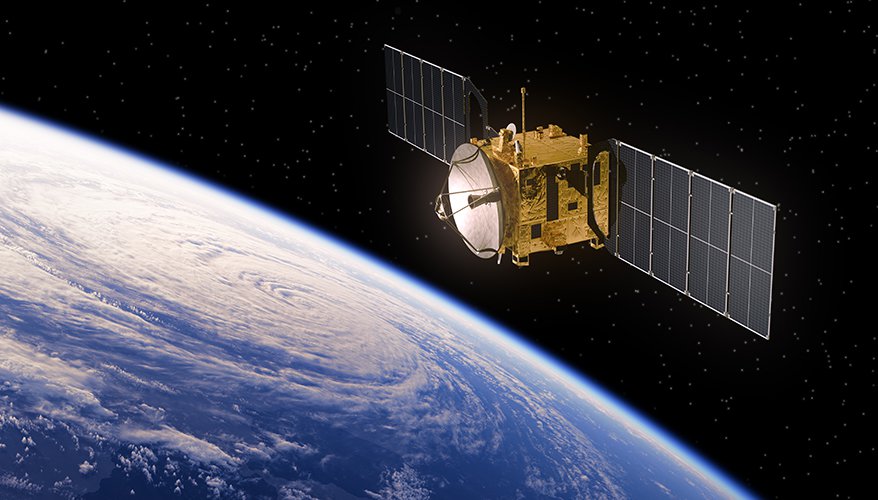 iStock illustration
To defend U.S. space systems, the military could utilize on-orbit vehicles to physically seize satellites that pose a threat, an analyst said April 15.
Pentagon officials have grown increasingly concerned in recent years about the vulnerability of spacecraft to anti-satellite weapons, which could include an adversary's use of its own satellites to hit and damage U.S. spacecraft. They are also worried about the growing amount of debris in space as that domain becomes more congested.

An option for space-based "active defense" measures would be to leverage "the ability to grab another object in space — an uncooperative object — and take it to a safe orbit or safely dispose of it so it no longer poses a threat," Todd Harrison, director of the aerospace security project at the Center for Strategic and International Studies, said during a panel discussion hosted by CSIS.
The think tank released a report,"Defense Against the Dark Arts in Space: Protecting Space Systems from Counterspace Weapons," earlier this year.

A space vehicle capable of docking with, manipulating or maneuvering other spacecraft or pieces of debris could come in handy, the study noted.

"Such a system could be used to physically seize a threatening satellite that is being used to attack or endanger other satellites or to capture a satellite that has been disabled or hijacked for nefarious purposes," it said. The platform could "also be used to collect and dispose of harmful orbital debris resulting from an attack," it added.

However, such a tool would be limited by the amount of propellant it can carry and the orbit in which it is stored, the study noted.

Other "active defenses" include jamming and spoofing, laser dazzling or blinding, and kinetic or non-kinetic "shoot-back" systems to destroy anti-satellite weapons, Harrison said.

The Pentagon's Defense Advanced Research Projects Agency and industry have been exploring docking technologies that could enable spacecraft to manipulate satellites during on-orbit servicing or move satellites to different locations.

Northrop Grumman's SpaceLogistics successfully completed the docking of its Mission Extension Vehicle-2, or MEV-2, on April 12 to Intelsat 10-02, a satellite in geostationary orbit. The MEV-2 will perform life-extension work before undocking and moving on to do other missions, Northrop Grumman said in a press release.
Topics: Space