JUST IN: Space Development Agency Moving Ahead with Low-Earth Orbit Satellites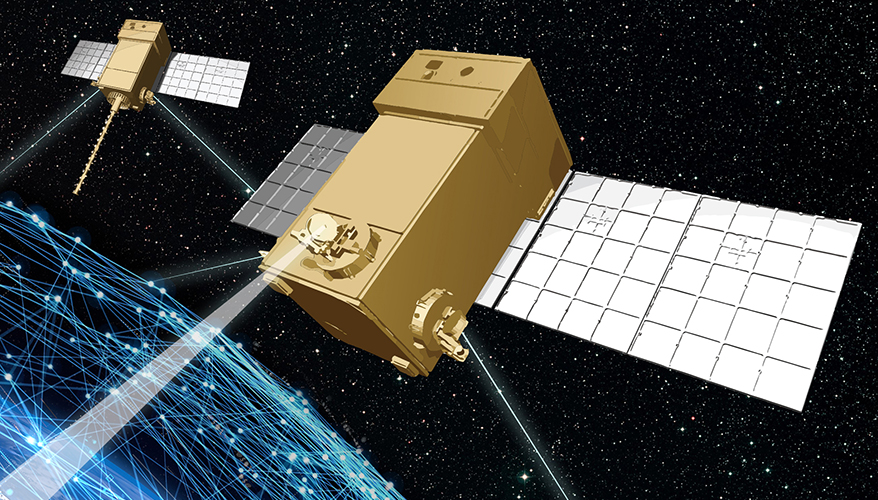 Lockheed Martin
The Space Development Agency is moving forward with its fast-paced efforts to build a robust network of low-Earth orbit satellites, and the organization's leader is optimistic that funding for these initiatives will continue during the Biden administration.
SDA was established in 2019 and tasked with coming up with a new approach to developing space-based capabilities that would be less expensive and more robust than legacy systems.
Last April, SDA announced plans to have the first constellation of tracking and communications satellites, known as "Trache 0," in low-Earth orbit by 2022.
In August, the agency announced it had awarded contracts to York Space Systems and Lockheed Martin for the data transport satellites. In October, it announced it had awarded contracts to SpaceX and L3 Harris Technologies for the tracking satellites.
Plans call for launching a new tranche of satellites every two years.
"We've been extremely busy pushing forward to make sure that we can get these satellites built and delivered on time," SDA Diretor Derek Tournear said at a Washington Space Business Roundtable event on April 14.
Two Mandrake II spacecraft and two Laser Interconnect and Networking Communication Systems, or LINCS, will launch in June and demonstrate comms, Tournear said. The systems were scheduled to launch in January but the Mandrake II platforms were damaged during a pre-launch test.
The Mandrake II spacecraft were delivered within nine months after receipt of funding, an "incredibly fast" pace, Tournear noted.
He confirmed the agency is still on track to launch Trache 0 — to include 20 data transport satellites and eight wide-field-of-view overhead persistent infrared imaging satellites — by the fall of 2022.

"Those will form a mesh network in space to be able to demonstrate the ability to form that mesh network autonomously and send data down ... into network systems," he said.

To achieve this timeline, the Mandrake IIs will demonstrate that they can connect with a ground station and an airborne asset alongside the LINCS platforms this summer.

An additional satellite, the Prototype Infrared Payload, is expected to fly this year on an upcoming Cygnus International Space Station resupply mission, according to Tournear's slides.

By 2024, SDA will buy and launch about 150 satellites for "Tranche 1." The request for proposal for this layer is expected in August of this year.
The satellites that will comprise the tracking assets for Tranche 1 have not yet been budgeted but are in the process of being planned, he said..

While President Joe Biden's fiscal year 2022 budget has not yet been released, Tournear said he was "optimistic" the agency would get the funding it needs to continue with its initiatives.

"Nothing has changed within the [Defense] Department that I can tell as far as priorities and needs and this overarching plan," he said. "So I have no reason to believe that there's going to be any significant reshuffling to say, ... 'This is not the road we want to go on now.'"

Meanwhile, Tournear noted he is no longer pushing for a delay to the SDA's integration into the Space Force. The agency will fold into the newest armed service in the fall of 2022 as part of the Space Force's effort to revamp the acquisition process.

Integration will allow the agency to deliver capabilities directly to combatant commanders, he said.

"Moving us inside of the Space Force actually gives us the capability to say, 'OK, now you can operate these satellites, you can field these capabilities, and you can do that mission,'" Tournear said.

He noted SDA is relying on industry to develop new technologies, including communications decryption. Satellites with supercomputer-like processing abilities have become more affordable but there are improvements to be made in the technology, he said.

"If I want to be able to do decryption on board [a satellite], that's kind of a hole," he said. "That doesn't exist."
Topics: Acquisition, Space Industry