ROBOTICS AND AUTONOMOUS SYSTEMS
More Data Needed to Build Trust in Autonomous Systems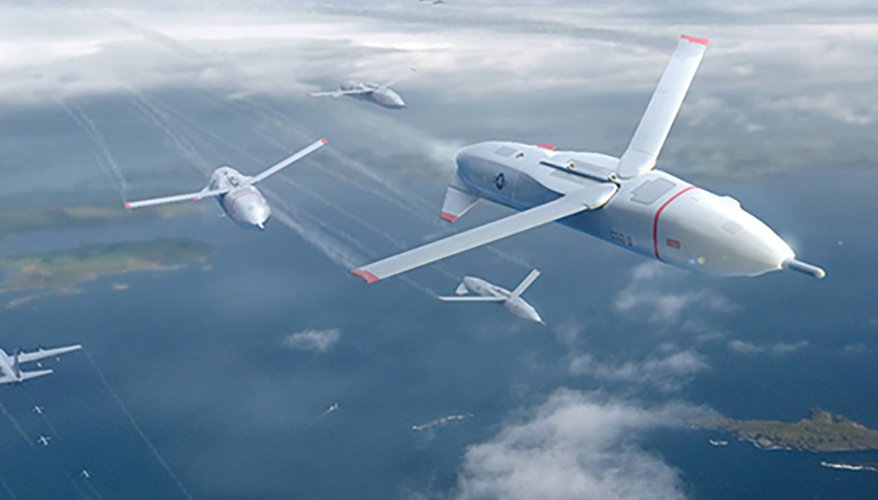 DARPA illustration
The demand for more autonomous capabilities is growing, but more trust in the systems is needed, defense industry executives say.
To bolster faith in autonomous platforms, industry should collect more data to train robots and focus on developing capabilities that help the United States keep pace with adversaries, aeronautics executives said during a panel discussion at the Air Force Association's virtual Aerospace Warfare Symposium in February.
Jared Hayes, senior director of autonomous aviation and technology at Boeing, said aircraft can already fly "completely autonomously," but the capability isn't being fully utilized.
"The only way we're going to build that trust is if we get it out there into the field," he said. "We start to mature that, as a part of some of those operational exercises, and put it in the warfighters' hands and see what the game-changing effect that comes out of that is."
Darren Moe, senior director of automation, autonomy and artificial intelligence at General Atomics Aeronautical Systems, said the defense industry has made progress changing minds about robotic platforms.
"In the past, it was always, 'Hey, let's talk about automation making manpower more efficient, but don't talk about autonomy,'" Moe said.
"We don't want to be seen as Terminator Skynet, making killer robots with no human in the loop."
The 2018 National Defense Strategy's call for more autonomous systems played a role in increasing demand as possibilities soared for unmanned weapons, he noted.
Autonomous systems could benefit from modeling-and-simulation technology, which has taken on a renewed importance in the industrial base, said Tim Barton, chief technology officer of Dynetics Group. He pointed to the rise in digital twin technology — virtual replicas of physical devices used for simulations — as a way to expose automated systems to more scenarios which could reduce uncertainty around a platform's performance.
Manufacturers need to continue to develop autonomous systems' ability to sense when they are being tampered with and protect their mission, Barton noted.
Hayes added that industry should focus on progressing past deterministic behaviors sets, or a rules-based set of decision aids, going into a system. When manned and unmanned systems team up, pilots should be able to rely on autonomous platforms to do their job, Hayes said.
"It is easier to follow an autonomous asset than it is to have an autonomous asset follow you and safely maintain formation patterns, etc.," he said. "That's really the journey we're on and the technology is close."
Topics: Robotics, Robotics and Autonomous Systems, Air Power