JUST IN: DARPA Researching Less Cumbersome Personal Protective Equipment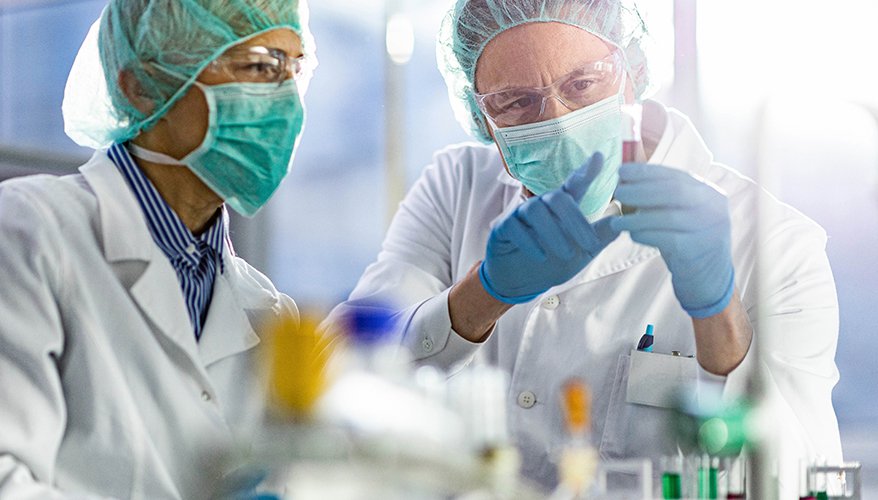 iStock photo
A new DARPA program researching lightweight protective equipment could be the next line of defense against COVID-19 and future pandemics, according to the acting leader of the military's research agency.

The Personalized Protective Biosystem program "kicked off" March 9 and is exploring how to reduce discomfort while using protective equipment, Peter Highnam, the acting director of the Defense Advanced Research Projects Agency, said at the National Defense Industrial Association's Pacific Operational Science and Technology conference.

"If you ever had to put on that bio gear, you understand how important it is to wear it properly, how cumbersome it is, how hot it is," he said.

Researchers will explore how to "radically" cut down on the amount and bulk of the equipment, he said.

Eric Van Gieson, program manager at DARPA's Biological Technologies Office, said in addition to reducing the weight of protective materials, the program will "leverage molecular components or commensal organisms at key points of vulnerability" to limit burden on users. Commensal organisms are bacteria found on the surface of the body that are harmless, and sometimes beneficial.

"Successful PPB technologies would therefore change how the military and public health communities perform in unpredictable threat environments," he said on the agency's website.
Highnam highlighted several other research projects that include more effective night vision goggles, robotic vehicles intended to survive rough terrain and organic defenses that can counter rising sea levels.

Current models of night vision goggles strain the user's neck and limit field of vision, he said. The Envision program would research ways to broaden vision and decrease the weight of the devices.

Highnam also highlighted DARPA's Robotic Autonomy in Complex Environments with Resiliency (RACER), a research program developing autonomous off-road vehicles with human-like reaction speeds. The results of the experiments will feed into the Army's robotic combat vehicle program. The program would create new algorithms to maximize sensor and mechanical limits of unmanned ground vehicles, according to a press release.

"In order to achieve RACER goals of increased speed and resilience, we need to embrace learning approaches that automatically tune system parameters in real time," Stuart Young, program manager leading the RACER project, said in a press release.

Highnam also highlighted a research program aiming to protect assets from rising sea levels. The proposed Reefense research would replace the standard onshore wall barrier with a physical structure offshore to serve as artificial reefs.

Temperature, salinity and wave height and motion could affect which organisms thrive in the structure, he noted.

Lori Adornato, program manager at the Biological Technologies Office, said combining the physical structure with the biological systems would create protective barriers against the rising ocean and shore erosion much faster than they would grow naturally.

"The Reefense strategy includes employing recent innovations in materials science, hydrodynamic modeling, adaptive biology, and multiple effectors to develop growing structures that are optimized to rapidly implement coastal defenses suited to a changing environment," she said on DARPA's website.
Topics: Research and Development, DARPA