Viewpoint: Spinning SBIR Grants Into 'Gold' Requires Midas Touch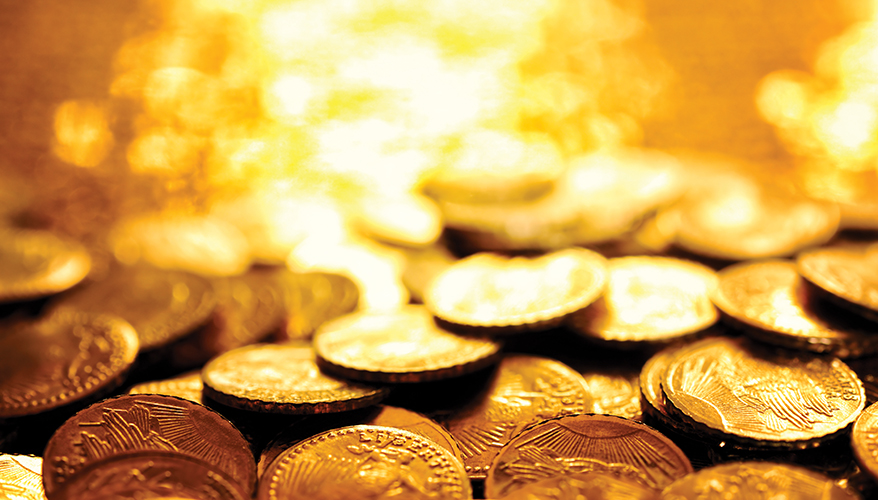 iStock photo
It's not uncommon for a company new to the federal marketplace to be elated with their award of a phase 1 Small Business Innovation Research (SBIR) contract.
If it's the first time breaking through, it should be cause for celebration for the awardee. In particular, the Defense Department and other government agencies can appear like a challenging labyrinth that requires understanding unique conditions and language to navigate.
A $50,000 or $100,000 award for a company that has been toiling with a new concept or technology may be the critical first step to the big leagues of sustained federal sales.
But let's put it into perspective. It is the essential first step of a very long road. The SBIR program is a time-tested way for the government to seed funding for new ideas. Some of those ideas are good, even great. Some will prove not so useful. It's OK for ideas not to pan out. The SBIR award will have achieved a success by mitigating government risk and avoiding a big bet that ultimately fails.
The Discovery Channel has a program called "Gold Rush," which has aired for many seasons and has since rolled out spinoffs. The storylines follow several family-run mining operations, primarily in Alaska and the Yukon area of Canada. Specifically, these miners run strip mines where acres and acres of dirt are excavated and then mechanically sifted to reveal very tiny specks of gold. During a months-long mining season, each mine might produce anywhere from 15 ounces to 2,500 ounces of gold that can be processed and subsequently sold. That's right — ounces of gold.
Depending on gold's market price, the season can prove wildly profitable, merely break-even, or bust. The themes of the show often revolve around wrenching decisions related to return on investment. Will it cost more to set up and run a strip-mining operation than the value of gold to be mined? If they dig for the pay dirt, will they capitalize on the dig before the harsh winter rolls in again? Revenue before costs can range from $27,000 to $4.5 million dollars. After the cost of operations, that's a challenging profit profile to sustain.
With SBIRs, return on investment for the government is more often a secondary consideration to solving the government need. Said differently, if the new capability significantly advances the warfighter's demand, the investment decision becomes a relativity discussion.
Investment returns for the SBIR awardee may look like a more straightforward calculation. Getting that first phase 1 contract typically does not require extraordinary effort.
Companies using SBIR contracts are participating in Gold Rush-style mining. But they aren't the miner; they are the specks of gold.
In the best of circumstances, the technology or capability will be nurtured to maturity and maybe even a sizeable contract funded through a program of record. But those odds are long. The award mitigates government risk. So, yes they are in the Gold Rush, but do they know where they are in that relationship?
SBIRs stimulate small business participation in research and development that support critical priorities. They serve a noble purpose, and the government's desire to seed federal funding is well-intended. However, landing a SBIR contract does not mean a company has struck gold. It may have secured a phase 1 contract for $50,000 or $100,000. Compared to the maybe zero corporate dollars they had in the bank, yes, this is real money. But they are a speck of gold in a front loader of pay dirt until they are mature enough to connect to programs of record.
Company owners have toiled from one phase 1 SBIR award to the next for nearly 20 years, never having advanced to solve a need validated by a funded requirement. It shouldn't be the case.
A few years ago, while attending a professional seminar session led by the then-chief of naval research, he asked a hotel ballroom filled with 1,000 attendees to raise their hands if they had recently won a phase 1 contract. Many hands went up, well over half in the room. Next, he asked, "Raise your hand if you have received a phase 2 SBIR contract." A lot of hands went up, but not nearly as many as with phase 1. He continued, "Raise your hand if you have received a phase 3 SBIR contract." Fewer than 10 hands went up.
That was a dramatic decrease. That ballroom session of a professional conference was not an outlier; the condition revealed in the dramatic narrowing from phase 1 to phase 3 is the norm.
Why does that happen? There are myriad reasons. Failure of the technology to develop, government need changes, inability to integrate the emerging capability with technical specifications, and the customer-contractor relationship can play a role.
Failure to satisfy a need is perhaps the most damning and often not understood by contractors. SBIRs exist to promote small business opportunities while potentially allowing exciting capabilities to quickly breakthrough and solve a validated need.
SBIR funding is a tool. It is a way for the government to mitigate risk, encourage participation, and avoid chasing too many shiny objects that cost a lot of money before the shiny thing is ready for prime time.
The SBIR budget across the Defense Department is approximately $2 billion, representing two-thirds of the government total for this type of contract. In fiscal year 2019, there were over 3,000 awards of SBIR contracts, with many companies receiving multiple awards. Just doing some quick math, it's clear that most awards are well below $1 million. Few lines of the president's budget proposal record numbers smaller than $1 million, although contract awards of less value are numerous.
It can be a useful exercise to learn where SBIR dollars appear in the budget.
All government agencies publish budget data by fiscal year in searchable formats online. The defense budget documents are exemplary compared to other agencies and are fertile ground to learn and increase understanding of how and why some decisions get made.
A company awarded tens of thousands of SBIR dollars to help share the development costs for a capability should feel great. Still, it does not necessarily advance a company to the larger funding and the real opportunity to solve even bigger government needs.
Getting into the actual budget as part of a program of record is the real Gold Rush in which they want to participate. Those same companies nurtured through SBIR can grow their customer relationships and solve need into the tens of millions of dollars per year. Sound capitalistic? It is. That's OK.
The acquisition system encourages participation by all, to the degree that it can, but as described above, the competitive odds are far from even. Despite SBIR initiatives, much of defense spending still goes to fewer than 100 companies. Bloomberg Government's report, "The BGOV200, FY19 Federal Industry Leaders," identifies only 69 companies that had total contracts exceeding $1 billion, for a total of $310 billion. That's close to half of annual defense spending going to fewer than 100 contractors.
There are hundreds of defense companies, and thousands of suppliers with revenues below $1 billion are competing for those remaining dollars. Some have a full-time presence in Washington, D.C. Some use a coterie of professional support in general consulting, business development and lobbying.
The SBIR awardee must be aware that those competitors are participating in different mining activities. Their more sophisticated mining operations have mapped out the gold a bit differently. They take position near a gold vein, and their specialized capability fits. Further, they communicate with their customer network with intent, learning about needs, obstacles and opportunities. They have likely mapped contacts and aligned funded requirements to their company specialties across multiple fiscal years of demand.
Many states have additional small business incentives that can complement an initial foray into government sales via SBIR. Such incentives include tailored loan programs, grants, tax credits and employee skills training opportunities. When thoughtfully coordinated, perhaps with a Procurement Technical Assistance Center counsel, these myriad programs can strengthen the federal sales tapestry of small businesses new to the federal customer.
For companies with SBIR contracts who also supply larger prime contractors, don't overlook the need to communicate with that large prime.
Many subcontractors have insufficient contacts with their prime customer; they know too few people and speak too infrequently about the wrong things. A large prime customer must understand when a supplier is working on a SBIR. They can help with efforts to extend the work while simultaneously helping expand a network.
If an awardee's primary contact at the prime customer is a contracting official or purchasing agent, that should be a red flag of an insufficient array of communications with the prime. Many smaller companies new to the federal market hold back for fear of upsetting their prime and potentially inhibiting future business. It's an ill-placed fear. Ideally, they should want multiple people working at the prime to know everything about the capabilities, ongoing work, and desire to solve more issues.
A SBIR contract gives a subcontractor something positive to share with its prime that signals government interest in what they do. Work to connect those dots that may seem disbursed at the outset.
Those who have been supporting government needs and requirements understand the differences and subtleties described above. They know the programs and how to follow the funding. The SBIR award is a terrific tool. An awardee must appreciate that the contract vehicle is just that — a tool that provides an entry point. From that entry point, the real prospecting can begin.

Gene Moran is president of Capitol Integration, specializes in government affairs and is the author of "Pitching the Big Top: How to Master the 3-Ring Circus of Federal Sales."
Topics: Defense Contracting