JUST IN: Army Taking Steps Toward Electric Vehicle Technology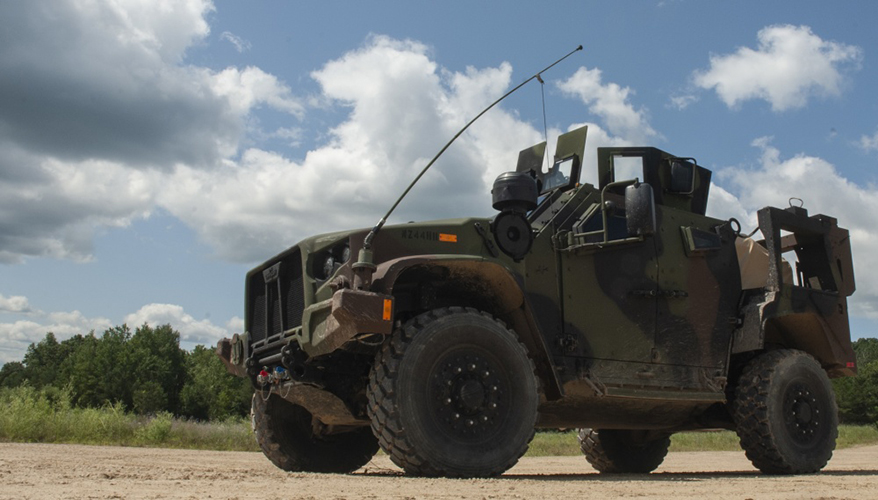 U.S. Army Reserve Photo by Sgt. Manuel Quiros
The Army is investing in electrification technologies that could soon be integrated into its fleet of tactical wheeled vehicles, officials said March 4.

The service has a total of 200,000 tactical wheeled vehicles that are valued at $3 billion, said Tim Goddette, program executive officer at the Army's PEO for combat support and combat service support.

While the office expects that it is entering a period of lower budgets, there are new technology opportunities for industry to explore, including electric vehicle development, he said during a panel discussion at the National Defense Industrial Association's Tactical Wheeled Vehicles webinar.

"Industry invests a whole lot more than the Army will ever invest in electrification," he said. The service wants to leverage that commercial investment to bolster the capabilities of its own fleet of vehicles.

One program the service is pursuing is the electrification light reconnaissance vehicle, or eLRV. Mike Sprang, project manager at the joint program office for joint light tactical vehicles, said the eLRV is an emerging requirement and the service is providing industry feedback as it moves forward.

"We're really in that learning phase right now … of what is in the realm of possible relative to commercial industry and where they've taken electrification, and how can electrification fill a military requirement," he said.

Electric vehicles can reduce the Army's dependency on liquid fuels, improve its signature management through silent operations as well as offer exportable power, Sprang said. "These all are … things that we're excited for where electrification can take us," he said.

The eLRV will be similarin size to commercial electric vehicles, he noted.

There will be opportunities for industry this summer as the Army pursues the development of the vehicle, Sprang said. The Army will soon release more information about the opportunitites.

Meanwhile, Robert "Eric" Fletcher, deputy project manager for transportation systems, said his team has been working closely with the Army's Ground Vehicle Systems Center to assess the feasibility of incorporating advances in vehicle electrification into its fleet.
There are two areas where electrification can be adopted in the near term to provide benefits to the warfighter, he said.

The first includes anti-idle technology. That "could significantly reduce some fuel consumption since the data that we have shows that a high percentage of vehicles' duty cycles are spent idling," Fletcher said. The service plans to begin integration of anti-idle capabilities into medium and heavy tactical vehicle fleets in fiscal year 2023.

The Army also wants to examine how electrification of vehicles can produce exportable power and reduce dependency on towed generators.

"Onboard power generation capability has reached some maturity levels and price points … [where] we think it's a feasible option of providing vehicle-based power" for some users, Fletcher said.

The service will demonstrate the technology on its family of medium tactical vehicles in the 2022-2023 timeframe, with integration testing planned for fiscal year 2024, he added.

However, while electric vehicles offer the Army many benefits, there are also hurdles that must be overcome, Goddette noted.

"There are limitations based on military-unique requirements for off-road mobility and the weight of the vehicle," he said. "Each of those contribute to less efficiency in an electric type of capability."

Electrification modifications might weigh down platforms and it could be a while before such technologies could be integrated into heavier vehicles, he said.
Topics: Tactical Wheeled Vehicles, Army News, Defense Department