Study: NATO Needs Its Own Bank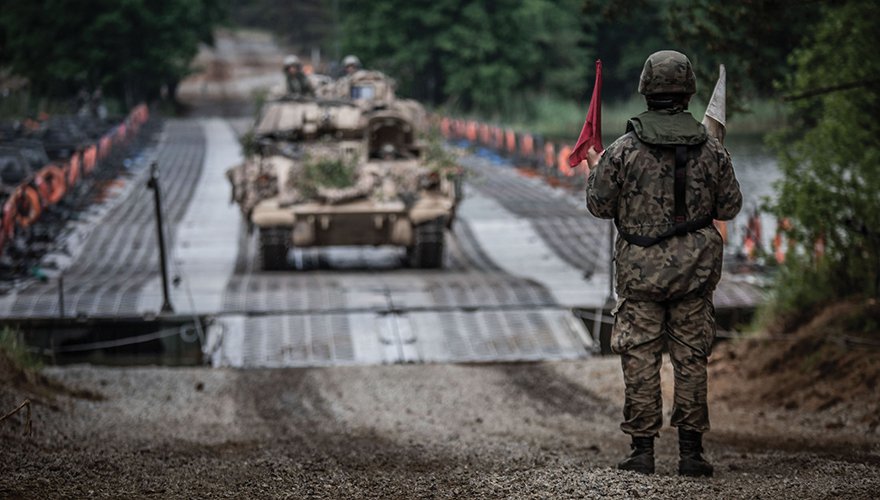 NATO photo
The United States has been pushing its European allies to invest more in defense. How might it facilitate that? Help establish a new financial institution, suggested a new think tank report.
NATO's renewed focus on modernization is being spurred by Russia's resurgence. However, the alliance has not fully leveraged one of its potentially most powerful assets — the collective financial clout of its members, said a study by the Center for American Progress, "NATO's Financing Gap: Why NATO Should Create Its Own Bank."
The Biden administration needs to restore the U.S. commitment to the alliance and bolster it, according to analysts Max Bergmann and Siena Cicarelli, who co-authored the document.
"In order to do so, it must take up new approaches to spur investment" in modernization, they said. "The NATO alliance should set up its own bank to invest in key military capabilities, invest in dual-use infrastructure and strengthen the financial wherewithal of the alliance."
The envisioned bank would resemble other multilateral financial institutions but focus on furthering allied defense priorities. It would provide low-interest, long-term loans to members lacking the resources to invest in needed capabilities.
"Although many major arms-export nations provide defense financing to countries that make acquisitions from their defense industry, … these efforts are often very limited and highly targeted, offer rates that are still too high to address the challenges NATO is seeking to address, and are limited in what they can and cannot fund," the study said.
In the startup phase, the bank could build its lending ability by collecting investments from member-states over a multi-year period. Reserves would accumulate over time, and the bank could eventually become self-sustaining, the authors said.
The amount of capital required would be a small percentage of its overall lending capacity, they noted. For the bank to lend $10 billion, it may only need to hold $1.5 billion in reserves.
"Wealthier members would need to provide initial startup capital, while member states that are the intended recipients for loans would need to agree to participate," the report said. "NATO allies would set priorities for what the bank should fund, seeking to balance the need to address urgent critical shortfalls with longer-term priorities."
The creation of the bank would better position the alliance to manage the financial challenges of an armed conflict, and could also help strengthen non-NATO member states that are critical to the security of Europe, the study noted.
Topics: International, Global Defense Market, Budget