JUST IN: Army's 'Project Convergence' to Help Modernize Sustainment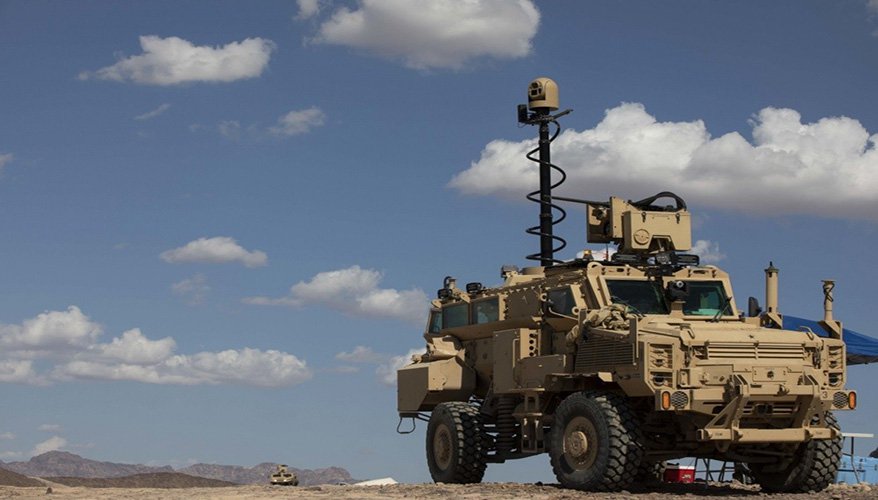 A next-generation combat vehicle mine-resistant ambush protected surrogate conducts a live-fire exercise for Project Convergence.
Army Photo by Spc. Carlos Cuebas Fantauzzi
The Army's "Project Convergence" initiative will help determine the service's sustainment requirements, said the commander of Army Materiel Command.

The new series of experimentation exercises, which kicked off last year, was launched to help soldiers learn new ways to operate in a multi-domain battlefield and try out new technologies. The military is using the program to promote joint all-domain command-and-control, or JADC2, an effort to better link the armed forces' sensors and shooters on the battlefield.
However, the effort isn't just about testing new weapons and operating concepts. It is also "key" to modernizing sustainment, Gen. Edward Daly said at the Association of the United States Army's Global Force Next conference March 18.
"I'm just not talking about Project Convergence 2021 or 2020. I'm talking about going forward to 2022 and 2023, as well," he said. Upcoming exercises will see the other services and international allies join.
"Because it addresses the joint and multinational piece, we've been laying in ... joint mission threads that are specific to sustainment so we can develop the capabilities needed," Daly said.
Army Materiel Command focuses on providing logistics, sustainment and materiel readiness solutions from installations to the tactical edge.

Daly said "mission threads" such as logistics reporting for new weapons systems, will be incorporated into Project Convergence exercises in the coming years. The exercises will be used to look at how factors like the weapons systems' increased transportation needs, rates of fire and fuel demands affect sustainment requirements.

When the initial experimentation exercise wrapped up last September, Army officials said the service's goal for 2021 is to continue experimenting with robotic systems, including swarming technology and manned-unmanned teaming capabilities. Officials also want to expand the ranges of weapons systems testing during future exercises.

Meanwhile, Daly noted that Materiel Command is focused on executing the Army's $16 billion plan to bolster the industrial base over the next 15 years. Many projects are already in the works after a new transformation strategy was announced last fall, he noted.

"This plan allows for procurement of 21st century capabilities to include robotics, computer program logic, sensors and streamlined engineering and machining efforts to optimize production," he said.

For example, the Army is investing $400 million in production line upgrades at the Lake City Army Ammunition Plant, which provides the Army's 5.56 mm and 7.62 mm rounds and .50-caliber rounds. An additional $400 million will go to improvements at a nitrocellulose chemical production facility at Radford Army Ammunition Plant. Around $722 million would fund safety, environmental and energy efficiency across the industrial base, he noted.

The Army is also investing in advanced manufacturing and integrating artificial intelligence into manufacturing processes, he added.
Topics: Industrial Base, Training