Government Should Invest in Post-Moore Chip Tech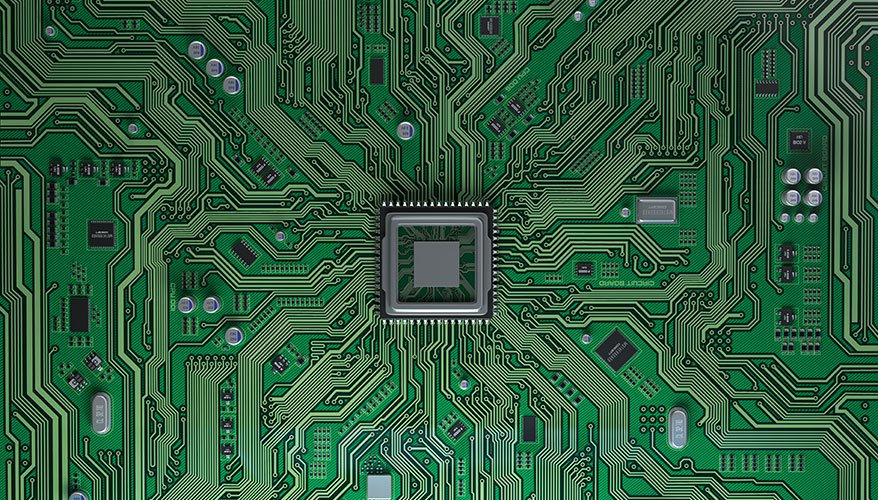 Intel Corp. made news recently by commenting on its ongoing delays with its 7-nanometer technology node, and hinting that the company may consider going fabless in the future.
Imagine this, a major U.S. microelectronics giant admitting problems and possibly abandoning its fabrication efforts. That's from a company whose market dominance has been based on beating others in the complex semiconductor chip fabrication game. That is big news.
This announcement has sparked a considerable amount of concern based on the potential U.S. loss of a major semiconductor manufacturing capability during the height of new supply chain concerns. Some folks have reacted with alarm, suggesting the U.S. government should do what it can to keep Intel in the fabrication business.
Let's take a closer look at what might have driven Intel to consider such a fabless future and the wisdom of government intervention to stop this.
In the big picture, Intel seems to be simply bowing to the inevitable. Moore's Law feature size scaling has ended for semiconductor chips and the value proposition in new technologies now resides in novel integration, architecture and custom designs, not scaling fabrication. This is a sign of the maturing of an industry.
Advanced complementary metal-oxide semiconductor — also known as CMOS fabrication — has become a commodity, albeit an expensive one. Intel is simply recognizing that profit margins will no longer be driven by who is first to scale chip technology. As is the case with other mature industries, commodity manufacturing is outsourced to specialist providers. So, there really should be no surprise in Intel's recent announcement.
Should the government intervene to keep Intel in the fabrication business? Given the new business realities expressed above, this makes little sense. Post-Moore semiconductor business models are experiencing disruptive changes, and taking action to keep an outdated model in place is not sensible.
So, what should the government do?
A more productive choice is for Uncle Sam to invest in developing new microelectronics technologies that look promising for the post-Moore world. Government has always had the unique capability to make risky long-term investments for the benefit of U.S. industry. It should continue along this time-proven path to help de-risk promising new post-Moore electronics technologies including heterogeneous integration, more efficient chip customization, ultra-low power approaches, etc., so industry can more rapidly adopt them.
More near term, the government needs to put policies in place to provide guaranteed access to needed microelectronics capabilities. We cannot afford to be cut off from this critical resource in times of trouble. The recent COVID-19 pandemic has shown the risks of relying on brittle supply chains that are susceptible to sudden interruptions due to natural or man-made crises.
There are very few players left that can manufacture state-of-the-art microelectronics chips and — excepting Intel — they are located in Asia. Examples are TSMC in Taiwan and Samsung in South Korea. The United States needs a clear national strategy to guarantee uninterrupted access to these remaining capabilities. A major disruption here would cause serious damage to the U.S. economy and defense enterprise.
Such action can take the form of incentives to encourage more domestic fabrication. Some steps in this direction include the CHIPS for America and American Foundries acts, which were passed after being folded into the 2021 National Defense Authorization Act.
The nation also needs to engage with the remaining fabrication players in such a way to guarantee their capabilities remain accessible to the United States. This can mean domestic facilities or guaranteed access agreements with our allies. America cannot be caught in a situation where the remaining modern chip fabrication capabilities become inaccessible to the Defense Department and other U.S. entities.
Is Intel contemplating a fabless future a major cause of concern? Not really. This is a natural part of the overall maturing of the semiconductor industry and the post-Moore shift to entirely new business models. The government should be much more concerned about developing guaranteed access strategies with the remaining advanced fabrication players on the world stage.
This should be an urgent priority. The consequences of inaction could be severe if we lose access to the remaining modern chip manufacturers. The pandemic has shown how relying on brittle supply chains can have major impacts on the nation and its defense.

Dr. Michael Fritze is vice president and senior research fellow at the Potomac Institute for Policy Studies responsible for the microelectronics policy portfolio and a member of the NDIA Electronics Division policy group.
Topics: Infotech, Defense Contracting, Defense Department, Cyber