JUST IN: Top Army Intelligence Official Lays Out Priorities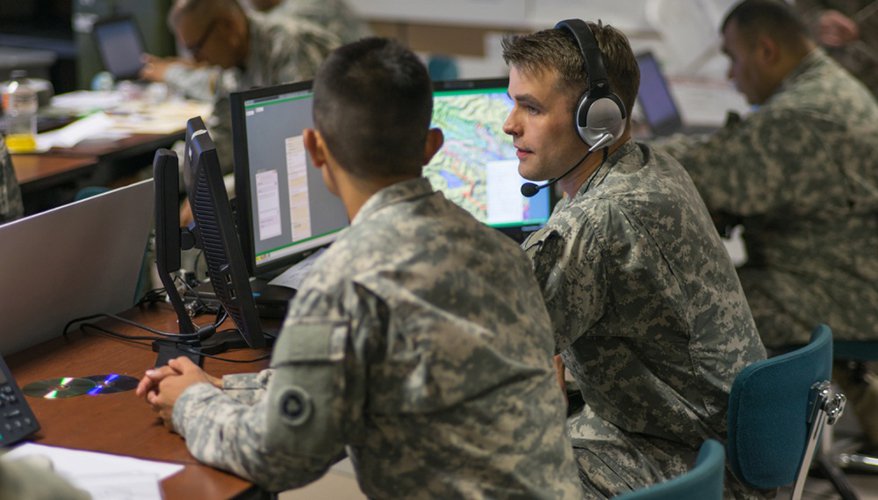 Army Photo by Maj. Gregg Moore
The Army office focused on military intelligence has a new list of priorities and lines of effort it is focused on as it works to support the service, a top intel official said March 10.
Lt. Gen Laura A. Potter, deputy chief of staff for intelligence, G-2, said her office narrowed down a new mission statement late last year that centers around how the Pentagon will train, equip, man and resource the intelligence community.
Even more important than the G-2's new mission statement is the Army Intelligence and Security Enterprise mission statement, "which brings both intel and security together to make sure that we can connect, deliver and protect a globally integrated intelligence enterprise," she said during a webinar hosted by the Association of the United States Army.
In alignment with these mission statements, the office has four priorities it is working toward, Potter said. These include: people, readiness, modernization, and allies and partners.
Under the "people" initiatives, the service is focused on building cohesive teams and looking into what knowledge future intel analysts should have, Potter said.
"If you think of the volumes of data that we have to analyze, the speed with which we will have to analyze it, and the way we have to synchronize for high-end conflict, we really need to look at what those analysts' skills look like," and think about how to teach them to excel in areas of machine learning and artificial intelligence, she said.
The personnel effort is also focused on promoting diversity and inclusion, she noted.
Meanwhile, "on the readiness front, we are nested with the Army's regionally aligned readiness and modernization model," Potter said. "We're in the midst of doing intelligence ReARMM," she noted, using an acronym to refer to the model, which is the Army's new framework to help integrate and synchronize the force to meet regional requirements.
"Army ReARMM will inform intelligence ReARMM, and that will help us steer the level at which we modernize the entire force and ensure that we've got units capable of supporting each one of the theaters," Potter said.
For modernization, the Army is taking a multi-layered approach "to make sure that the equipment that we're putting in the field can do the sophisticated intel it needs to do against a peer adversary," she noted.
Lastly, the office is focused on strengthening relationships with allied and partner nations. Potter said this line of effort was crafted to ensure G-2 is using a deliberate approach that brings together policy, technology and personnel.
Allies and partners need "policies to make sure we have the right ability to share and disclose our information amongst one another, the technology to ensure we can move beyond sharing finished intelligence and move to a point where we can share data in time horizons that will help us with any sort of [operational] effects process we might put in place," she said. "Then lastly, on the human level ... allies and partner relationships are about building up trust. And I think within the intelligence community, that is particularly true and particularly important."
Topics: Intelligence and Surveillance