Army Taking Serious Look at Composite Cartridges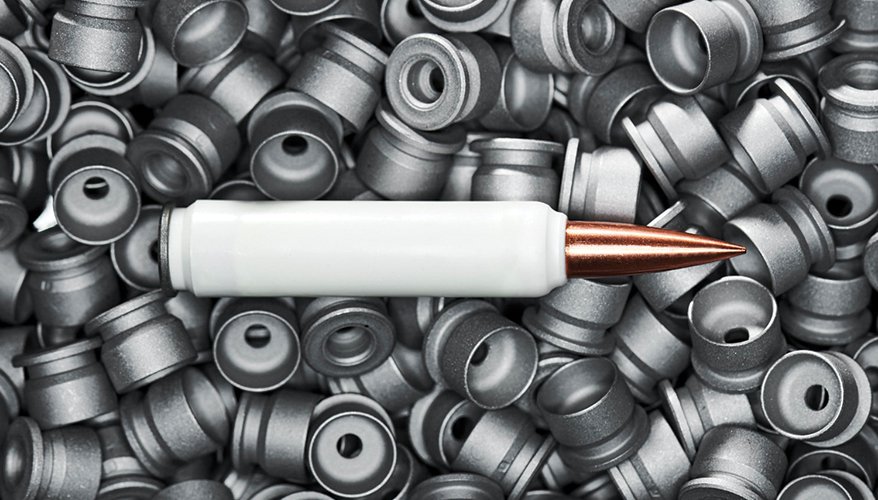 True Velocity photo
The Army's next-generation squad weapon program is experimenting with composite-cased 6.8 mm ammunition, which may help lighten soldiers' loads.
Ammunition manufacturer True Velocity in early January finalized delivery of more than 625,000 rounds of the company's proprietary composite-cased 6.8 mm ammo to the U.S. Army for consideration in the program. The Army is looking to replace the standard 5.56x45 mm round, according to a company statement.
Its "composite cartridge provides significant logistical advantages over traditional brass-cased ammunition and gives end users unmatched accuracy, repeatability and reliability, all in a light-weight cartridge," the statement said.
The product offers a "30 percent weight reduction, improved accuracy, optimized muzzle velocity and increased ballistic efficiency," it added.
For a typical infantryman's load of seven 30-round magazines, that would amount to him being able to carry an additional 90 rounds, a company executive told
National Defense
at the 2019 Shot Show.
Composite casing also reduces heat produced during the firing process, the executive noted. That in turn diminishes wear and tear on the gun. The composite material is a heat insulator while brass is a conductor.
The Army will test the ammunition in a variety of settings throughout 2021 before issuing a final decision on contracts related to NGSW participation, the company said.
Its composite-cased rounds are currently being offered to other public agencies, with plans to offer them to general public consumers later. The Australian Defence Force is also experimenting with the ammunition, a separate statement said.
Along with the new round, the Army is also reviewing True Velocity's manufacturing processes and infrastructure. A production cell that occupies 2,640 square feet can produce as many as 27 million rounds per year, the statement said. The company occupies a 66,000-square-foot facility in Garland, Texas.
Company CEO Kevin Boscamp said: "True Velocity rounds will not only give warfighters a significant advantage in the field, but we believe our products and processes will save institutions such as the Department of Defense millions of dollars in logistics costs."
Topics: Ammunition