NDIA POLICY POINTS GLOBAL DEFENSE MARKET
China's Naval Buildup Alarms Maritime Leaders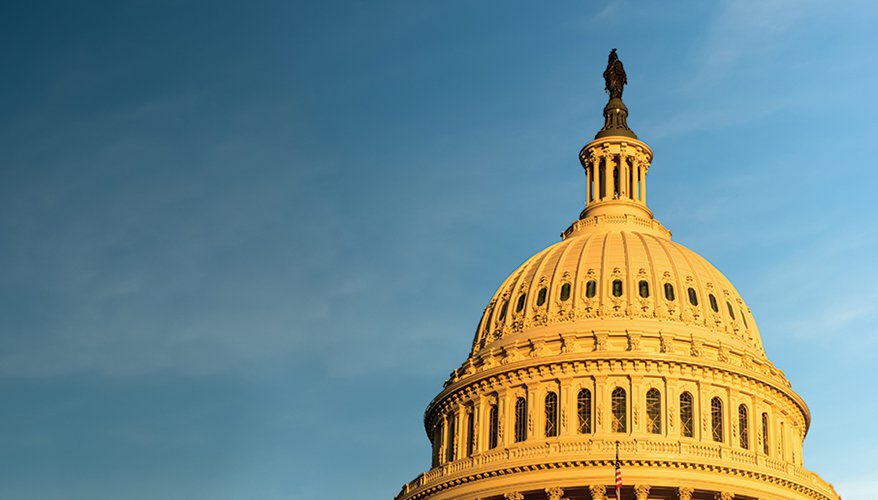 Photo: iStock
Director of National Intelligence John Ratcliffe in December published an op-ed in the Wall Street Journal expounding on the threat China poses to not just the United States, but also the world.
While Ratcliffe explained that intelligence indicates that China "intends to dominate [the world] economically, militarily and technologically," his piece focused on China's underhanded economic and technological activity.
Although these aspects are vital for U.S. policymakers and the defense industry to understand, China's open commitment to a military buildup cannot be understated. Policymakers and the defense industry must be acutely aware of China's naval expansion and maritime activities if the United States is to maintain its global leadership position.
For Ratcliffe's premonition of Chinese domination to be realized, China must match the United States' naval supremacy. Establishing a deep-water navy is no simple task, but the nation has been engaged in a prolonged effort to construct ships and train sailors to meet this goal.
According to the Pentagon's 2020 China Military Power report, the great power competitor "has already achieved parity" with the United States in shipbuilding, boasting 350 ships and submarines.The same report detailed the People's Liberation Army Navy's shipbuilding effort will reach several substantial milestones.
For example, China is expected to have its second domestically built aircraft carrier to enter service by 2023, will likely maintain between 65 and 70 submarines by the mid-2020s and build a Type 093B guided-missile nuclear attack submarine.
China's focus on maritime expansion and training is central to its latest five-year plan that was released in October.
In an article written for the Center for International Maritime Security, Patrick Cronin, the Asia-Pacific Security chair at the Hudson Institute, explained that China's shore-based weapon systems and the current strength of its navy "is sufficient to defend China's near seas."
Corbin Evans, principal director of strategic programs at the National Defense Industrial Association, warns that "China's progress in technical areas like hypersonics and cyber, paired with their apparent naval buildup, have serious consequences for regional and global security."
Central to Beijing's naval strategy is its composition of vessels and organization of ships. The nation effectively has two additional navies in the China Coast Guard and the People's Armed Forces Maritime Militia, which bolster the navy's ranks. Combined, they give China the largest navy in the world.
The availability of these forces provides Beijing a significant strategic advantage.
In a tri-service document released Dec. 17 titled, "Advantage at Sea: Prevailing with Integrated All-Domain Navy Power," U.S. Chief of Naval Operations Adm. Michael Gilday, Marine Corps Commandant Gen. David Berger, and Coast Guard Commandant Adm. Karl Schultz wrote that the militia serves to "occupy disputed sea-zones, force clashes with the vessels of rival countries and interfere with U.S. Navy patrols."
In doing so, it is a vital asset in China's efforts to support its claim on various reefs and maritime features and aid the expansion of China's exclusive economic zone, the three chiefs wrote.
Because it is a maritime militia organization that utilizes non-lethal "gray-zone" tactics such as ramming, affected nations are in difficult positions mounting a response. Gray-zone tactics do not necessitate lethal response, but the real threat of Chinese strength dissuades regional rivals from retaliatory action. Effectively, these gray-zone tactics place the onus of escalation on the nation the tactics are employed against.
China does not limit the use of gray-zone tactics to regional rivals. It has also harassed U.S. naval vessels with near-miss collisions, lasers and electronic warfare.
"The stakes of this competition are high. China's aggressive actions are undermining the international rules-based order, while its growing military capacity and capabilities are eroding U.S. military advantages at an alarming rate," the three leaders wrote. "The naval service must act with urgency, clarity and vision to take the bold steps required to reverse these trends."
The "Advantage at Sea" strategy recognizes China's aggressiveness and asserts that China and Russia threaten the world's maritime environment. Although the plan does not specifically address gray-zone activities, it states that "ready, forward-deployed naval forces will accept calculated tactical risks and adopt a more assertive posture in our day-to-day operations."
This could mean that the United States will respond to China's gray-zone operations much more forcefully than in the past.
The defense industrial base can prepare the United States for Chinese naval operations with the proliferation of intelligence, surveillance and reconnaissance technology.
Nick Jones, a former naval intelligence officer and NDIA's director of regulatory policy, explained that "finding things in the ocean is a tough business."
He continued: "The unmanned systems ecosystem, which rapidly matured following the wars in Iraq and Afghanistan, will likely be a key part of providing the hardware and software solutions to keep tabs on Chinese naval activity."
Industry touts multiple startups and small companies that produce unmanned systems that will aid the monitoring of Chinese vessels.
While the "Advantage at Sea" document is likely to survive the transition from the Trump administration to the Biden administration, the new president will likely recalibrate U.S. policy towards China.
The incoming administration should recognize the importance of tracking Chinese naval activities, and as Jones said, "continue to ensure that the DIB attracts new entrants."

Dillon Springer is a junior fellow at NDIA.
Topics: Global Defense Market