JUST IN: Air Force Swarming Drone Program to Take Next Step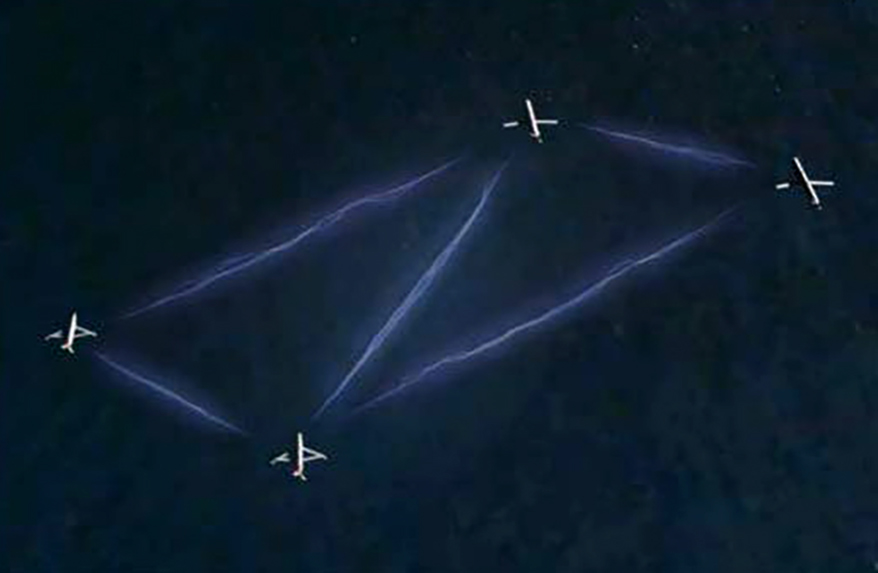 Air Force Graphic by Chris Quinlan
The Air Force is planning new demonstrations of its swarming drone technology following recent setbacks, the head of the service's lab said Feb. 4.
The Golden Horde weapons system will undergo a new round of tests in February after failing to achieve some of its objectives in a December demonstration, said Brig. Gen. Heather R. Pringle.
The Air Force Research Laboratory will also reassess the long-term goal of the project to include more technological flexibility, she said during a Mitchell Institute for Aerospace Studies event.
"We have done the forensics on it. We've corrected what needed to happen," she added.
Golden Horde — which is part of the service's Vanguard advanced technologies program — is envisioned as a collection of small networked expendable drones integrated by datalink radios and collaborative behaviors. The Air Force selected the technology for Vanguard in 2019 and demonstrated it last year.
In December, the Air Force Test Center dropped two small diameter bombs linked together from an F-16 fighter jet. Pringle said the demonstration achieved nine out of 13 objectives but the bombs failed to hit their target.
"Things like the networked radios were working well … and [it was] another great demonstration of collaboration with the acquisition community," she said.
However, the weapons system failed to accept an updated flight profile from the autonomous onboard processor, causing the system to maintain its flight pattern and miss the target, Pringle said.
The upcoming tests will use four collaborative small diameter bombs in hopes of avoiding the mistakes of the previous demonstration, she said.
The upcoming analysis of the project includes a focus on allowing more testing, collaborative technologies and weapons solutions that can be "more plug and play."
"Ultimately that will allow a lot more flexibility," she said.
Meanwhile, Pringle predicted that the "Skyborg" autonomous wingman technology — another capability in the Vanguard program — would reach initial operating capability by 2023.
Skyborg uses unmanned aircraft
to fight alongside manned fighter jets using artificial intelligence technology.
Pringle noted Skyborg is ahead of the Golden Horde program in achieving its objectives, though it is facing challenges with its communication gateway.
"That's a little bit part-and-parcel to science and technology is learning through your failures," she said.
The research lab will do more Skyborg tests this year using multiple platforms and prototypes, Pringle added.
Pringle declined to give specifics about establishing the next Vanguard system but said the Air Force continues to look at proposals.
Additional authorizations from the National Defense Authorization Act will support these objectives and priorities, Pringle said. Congress authorized about $100 million each for the categories of space systems, materials and composites and advanced manufacturing.
Pringle noted the lab would benefit from some smaller authorizations for other research projects including hypersonics and quantum sciences.
Topics: Research and Development