Biden to Restrict 'Buy American' Waivers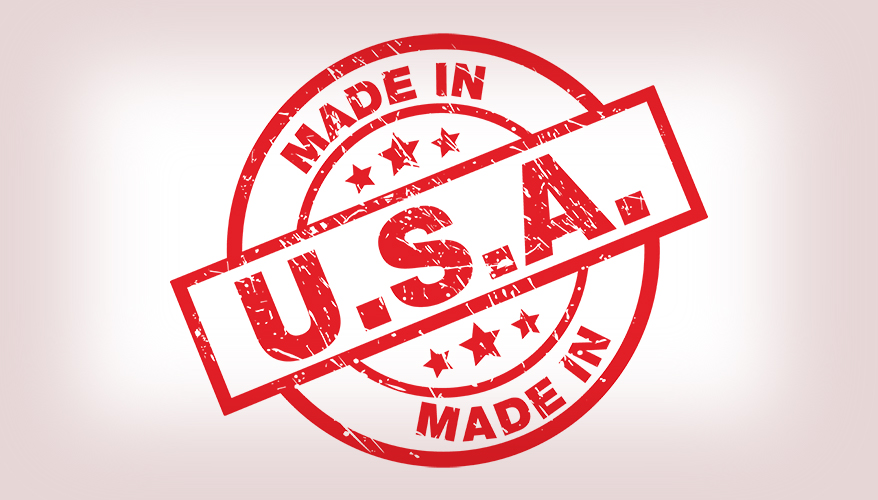 iStock illustration
President Joe Biden recently issued a new "Executive Order on Ensuring the Future Is Made in All of America by All of America's Workers."
The directive will put waivers to "Buy American" laws in government contracting under additional scrutiny, although it's unclear how impactful it will be when fully implemented, experts say.
"With this order, President Biden is ensuring that when the federal government spends taxpayer dollars they are spent on American-made goods by American workers and with American-made component parts," said a White House fact sheet.
The directive increases oversight of potential waivers to domestic preference laws including through the creation of a centralized review agency. The move is aimed at "fulfilling the president's commitment to crack down on unnecessary waivers," the fact sheet said.
Biden tasked the director of the Office of Management and Budget to create a new Made in America Office. Any procuring agency that seeks to grant a waiver to a Buy American law must provide a detailed justification to the office's director, who will then make a written determination as to whether the waiver will be granted.
"By centralizing the waiver process at OMB, requiring that the granting agency investigate the why and how of the cost advantage, and separating the request from the self-interest of the contracting activity, likely the result will be a reduction in the number of waivers issued," attorneys at Venable LLP wrote in a recent report, "Biden Strengthens Buy American Provisions — Executive Order Details Preferences for U.S. Workers and Companies."
"Going forward, the ease or difficulty of obtaining waivers will be subject to the policy directives of the incumbent administration and far more visible than individualized decisions made at the contracting level," they said.
Agency heads are instructed to consider suspending, revising, or rescinding agency actions that are inconsistent with Biden's Buy American policy, the Venable report noted.
"The EO arguably permits agencies to cancel or modify existing waivers to conform with domestic preference requirements," it said. "It is unclear whether agencies will do so, and, if they do, what notice will be provided to those companies currently relying on such waivers and whether such waivers may be grandfathered or extended."
Additionally, the order directs the General Services Administration to create a website where all proposed waivers will be publicly posted.
Venable attorneys said key unanswered questions include: Will a domestic manufacturer be able to contest the grant of a waiver? What happens if a waiver is granted and an American company is able to provide those items, services, or materials?
"Interested companies and practitioners are advised to track how this added transparency and information may be utilized, particularly with regard to bid protests," they wrote.
Notably, only 3.1 percent of contract dollars awarded by the Defense Department in fiscal year 2019 were for items purchased from "foreign entities," with a total value of about $12 billion.
Services, petroleum, construction and subsistence items accounted for about 68 percent of those purchases; defense equipment 17 percent; and "a variety of categories" 15 percent, according to the Pentagon's "Report to Congress on Department of Defense Fiscal Year 2019 Purchases from Foreign Entities."
Of the $381 billion in total Pentagon contracts obligations in 2019, the total dollar value for items in which the Buy American Act was not applied due to inapplicability, waivers and authorized exceptions, was $6.7 billion, the report said.
"All of this focus on strengthening Buy American from both political parties would lead one to believe that an enormous amount of government funds must be going towards purchases from foreign countries. The reality is far different," said a recent report from The New Center think tank, "Why Buy American Usually Doesn't Buy Us Much."
Biden said waivers can still be issued in situations where there is an "overwhelming national security, humanitarian, or emergency need."
Jeff Belkin, partner in Alston & Bird's government contracts group, said the executive order "may not be as dramatic as some have suggested."
"Between exemptions for certain products and the broad definition of what constitutes 'manufacturing' in the U.S., the net effect on American manufacturing may not be perceptible for some time, even after rule changes are finalized," he said.
Topics: Global Defense Market