BATTLEFIELD COMMUNICATIONS
Calls Grow to Find Back Up Systems for GPS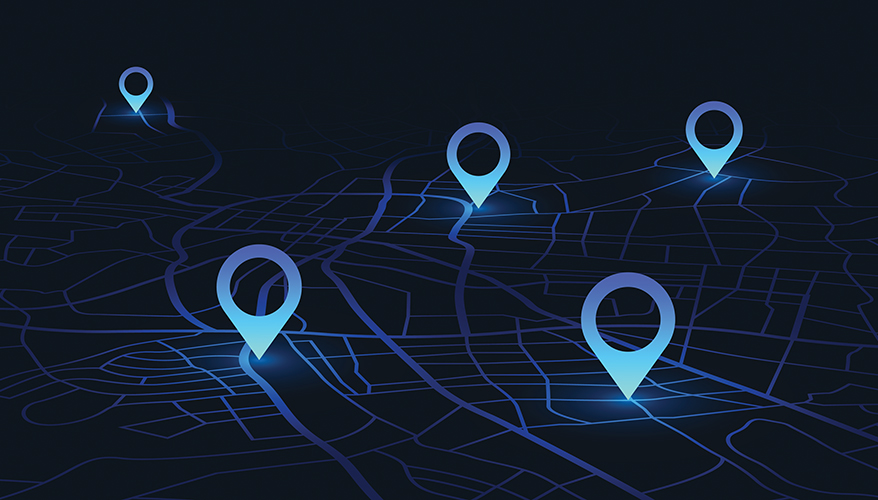 iStock illustration
Five years ago, the Iranian navy seized and temporarily held the crew of two U.S. Navy gunboats that had entered Iranian waters. Though the 10 sailors were eventually released, the photos of them kneeling on the deck of an Iranian vessel with their hands behind their heads was a national embarrassment at the least, and a potential trigger for a more serious confrontation at worst.
Then in 2019, President Donald Trump came close to calling for an airstrike against Iran in retaliation for shooting down a Navy RQ-4 Global Hawk drone over the Strait of Hormuz.
Though much about both incidents remains classified, at least one expert believes that they occurred because Iran was able to interfere with the Navy crafts' GPS, causing them to move off their planned course and into hostile territory.
The incidents point to the vulnerability of global navigation satellite systems, and those operated by the U.S. in particular, said Dana Goward, president of the Alexandria, Virginia-based Resilient Navigation and Timing Foundation, a nonprofit organization dedicated to promoting resiliency in such systems.
The earlier incident was supposed to be "an easy trip down the coast of Saudi Arabia, from one port to another," said Goward, a retired Coast Guard captain who served as director of the service's Marine Transportation System.
"Somehow they ended up way to the left, where the Iranian navy just happened to be waiting for them," he said.
Likewise, the Global Hawk was flying near the Iranian coast but still in international airspace.
"All of a sudden it's taking a right-hand turn toward Iran, and getting shot down while it was in their territorial airspace," Goward explained.
In both instances, Goward believes Iran took control of the vessels and aircraft by "spoofing" their GPS — taking control and telling them they were somewhere other than where they were actually located.
Whether or not the Pentagon is willing to provide concrete details of the two specific episodes, there is an institutional understanding that the security of the positioning, navigation and timing (PNT) enterprise under which GPS falls is both critical and vulnerable.
In November 2018, an unclassified Defense Department white paper outlined the role GPS plays in the National Defense Strategy put forth by former Defense Secretary James Mattis. In essence, it said, the armed forces' entire command, control, communications and information technology strategies depend on equipment's functionality.
"The DoD PNT capability lies at the heart of Joint Force global readiness," the white paper stated. "The United States faces profound challenges that require strong, agile and capable military forces enabled by integrated PNT capabilities."
The vulnerabilities of GPS are well understood. The United States, in particular, relies primarily on a space-based system. Signals from GPS are very weak, Goward said — they make less "noise" than the twinkling of stars. As such, they are all the more easily hacked by spoofers and jammers.
Spoofing is "quite common," said J.J. Miller, deputy director for policy and strategic communications at NASA's Office of Space Communications and Navigation.
"I was walking through Red Square in Moscow with Brad Parkinson, the father of GPS, and it said we were at the airport," he recalled.
Likewise, incidents in which maritime vessels have been spoofed are legion, Miller said.
Fortunately, experts believe the solutions that would harden GPS are either already available or could be easily developed. Fostering and adopting them, however, has proved elusive — largely due to a host of factors. Institutional inertia on the part of government and competing parochial stances on the part of industry each play a role in slowing progress. Cost burden — who will pay for needed innovations — is part of the equation as well.
"DoD has the dollars, and is deploying the dollars, to both make GPS more resilient and start to operate some backups," said Bryan Smith, a senior fellow at the National Security Institute, Antonin Scalia School of Law at George Mason University. "But the civil sector doesn't have the same resources, largely due to the Budget Control Act that was passed 10 years ago."
Smith also said that while GPS is a free utility, someone will have to provide the resources, financial and otherwise, that would incorporate the necessary resilience.
"There are technical solutions available that can do the job," said Reggie Brothers, CEO of NuWave Solutions Inc., a McLean, Virginia-based provider of advanced analytics solutions and technologies to the federal government.
Both the Defense and Homeland Security departments have programs that focus on forging relationships among investors, innovators, industry and the government to address the challenge.
"Because so many of the advanced capabilities that are being used for national defense incorporate commercial solutions, we must have this awareness of what technologies are actually available from industry," Brothers said. "That doesn't necessarily mean we have to make major modifications. The challenges may be centered more around system architecture, integration and security than technology development."
The real need, Brothers said, is to integrate multiple available solutions so that when one becomes inoperable others could take over and continue operating seamlessly.
It is essential, as well, to understand that a one-size-fits-all approach would not work. For example, Miller noted that while a system like eLoran (the enhanced version of the positioning system used for years, primarily by the Coast Guard) would be a helpful ground-based enhancement to PNT and GPS security, it would have no utility in protecting deep-space assets.
"DoD has more national security focus and requirements for PNT services," said Lori Gordon, a visiting fellow at the National Security Institute. Gordon and Smith collaborated on a background paper published last December that addressed the need for formulating a policy that would address GPS vulnerabilities and offer a future path to ensure the system remains robust and secure.
"But there's such a range across different sectors that will need to be attenuated, very specific and unique requirements that are different from what DoD might require," Gordon said. "It is not a new conversation."
The Department of Homeland Security has taken the lead in fostering an understanding of the needs of commercial and industrial entities relative to those of different government agencies, Gordon said. Trump issued an executive order last February that called for a comprehensive policy regarding PNT, as it would apply to all users inside and outside of government.
"We're at the point where the executive order bridged it all together, in terms of how we go forward identifying a range of infrastructure requirements and making sure that we're integrating security and resilience in those designs," Gordon said.
Meanwhile, Congress has directed the Pentagon in recent defense-spending bills to come forward with requirements for PNT and GPS backups, and how they would be met.
"The latest provision, which was in the Senate bill and is now in the conference agreement [of the spending measure], tells DoD, 'Give us your plan. Make this a priority to have backups and resilience,'" Smith said. It also stipulated that efforts be coordinated with DHS, the Department of Transportation and other agencies, and that there should be a coordinated, government-wide approach, he added.
Goward advocates finding and developing alternate sources of PNT information that would have no common vulnerabilities, unlike the space-borne systems now in use. Relying upon Galileo, the European global navigation satellite system, as some suggest, would not suffice, he said.
"They all have the same failure modes. The sun could have a big flare and take out all the satellites on that side of the Earth, or it could charge the ionosphere and keep the signals from getting through," Goward said.
Additionally, all space-borne systems are on the same frequency band and as such are easily jammed, according to Goward. They also tend to be unencoded. Solutions could entail space-borne signals that are cyber-secure, coded and authenticated, he said.
GPS III, the U.S military's third-generation space-based system, has suffered numerous delays. It is designed to be more jam-resistant than its predecessors. The Space Force is launching new satellites, but the ground-based command-and-control system is years behind schedule and little GPS III-enabled technology to take advantage of the new system is in place.
"If you have a high-powered signal, they're going to need a truck with a big generator, electricity and a long antenna," Goward said.
Acknowledging that no system is invulnerable, Goward said PNT is the "softest spot" in the nation's economy and critical infrastructure.
"We need to make it not the softest spot," he said. "We need to move our adversaries to look at other things that can be less attractive."
Multiple alternate systems would go far to dissuade nefarious actors from attacking the PNT and GPS infrastructure, Goward said. He cited the Defense Department's continuing work through an initiative known as Modular Open Systems Architecture. When developing improvements to GPS, new systems would be built so that additional technologies and equipment could easily be incorporated without having to start from scratch.
Such work is proceeding, Goward said — but not fast enough. He noted that the Senate prodded the Pentagon to take steps to harden GPS in 2004. "It was 16 years ago, and we ain't got it yet."
Meanwhile, Russia, China, Iran, South Korea and Saudi Arabia all have a terrestrial LORAN system. The adversaries on this list could jam and spoof the U.S. homeland easily, Goward said. And while the United States could retaliate in turn, "it won't have nearly the same effect," he said.
Smith and Gordon said whichever path the effort to enhance GPS and PNT services' resistance to interference takes, it must be flexible enough to accommodate the varying needs of different users.
"There are a variety of policies that government, technologists, [research and development] and industry should be thinking of," Gordon said.
"How do we enhance [GPS]? Are there second GPS backups? What do they look like — is it eLoran or what?"
Gordon also points to the market approach that entails reliance upon industry to bring forth solutions.
"It all comes down to funding," Gordon said. "How can we provide incentives for the private sector to develop these alternate PNT solutions?"
Topics: Battlefield Communications