ETHICS CORNER DEFENSE CONTRACTING
A New Rule for Affirmative Action Programs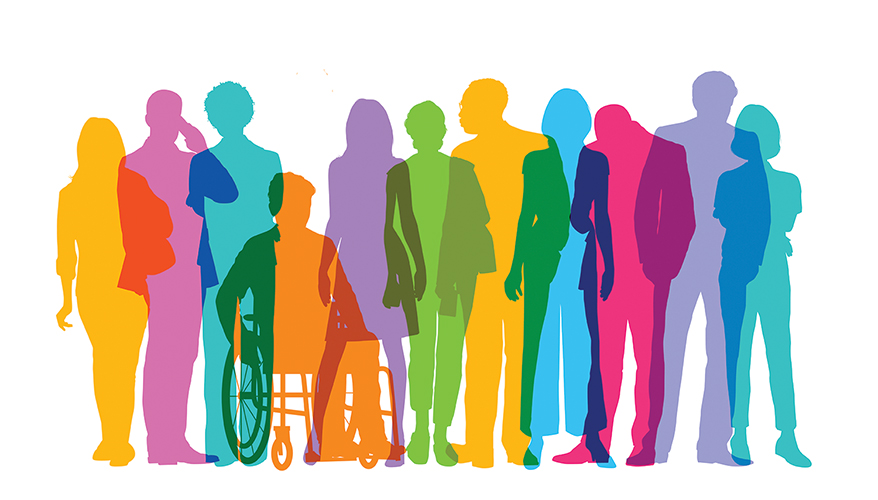 iStock illustration
The general anti-discrimination regulations applying to government contractors are well known. Government contractors and subcontractors are prohibited from discriminating against employees or applicants based on their race, color, religion, sex, sexual orientation, gender identity, national origin, disability and veteran status in making employment decisions.
In addition to those prohibitions, contractors must take affirmative steps to ensure that certain classes of people have equal opportunity for employment and advancement. That includes preparing affirmative action programs (AAPs) in many cases.
The purpose of the programs is to help contractors monitor and examine their employment decisions and compensation systems to ensure individuals who belong to the aforementioned groups have equal opportunity in employment and advancement.
The Department of Labor's office of contract compliance programs will soon require annual certification from contractors regarding their AAP obligations.
As for women and minorities, under Executive Order 11246, federal agencies must include language in most government contracts that requires contractors to take proactive affirmative action to hire and treat employees without regard to their race or gender.
Non-construction — supply and service — contractors and subcontractors that have at least 50 employees and a contract of $50,000 or more must develop and maintain AAPs to help them monitor and examine their employment decisions and compensation systems to ensure equal opportunity in the employment and advancement of women and minorities. Contractors must update programs annually.
A program must include: information about the number of employees for a job category that are women and minorities and the salary range; the availability of women and minorities for each job group, based on the recruitment area; placement goals, which cannot be quotas, to measure progress toward achieving equal employment opportunity; a designated individual to implement the program; an in-depth analysis of problems areas and how to correct them; and an internal audit and reporting system to measure the effectiveness of the program.
The executive order also requires government contractors and subcontractors to provide compliance reports, called EEO-1 reports, on their affirmative action efforts annually, and to retain personnel and employment records relating to hiring, promotion, demotion, termination, compensation and training.
As for individuals with disabilities, under the regulations implementing Section 503 of the Rehabilitation Act of 1973, government contractors and subcontractors with 50 or more employees and a contract of $50,000 or more are required to have an affirmative action program focused on ensuring equal employment opportunity for disabled individuals.
The program must include: an equal opportunity policy statement; personnel processes that provide for applicants and employees with disabilities to be considered for job vacancies; a schedule for reviewing job qualification standards to ensure they do not screen out disabled individuals, unless they are job-related and necessary; procedures to prevent harassment of disabled individuals; outreach and recruitment activities, and an annual review of their effectiveness.
They must also include: a method for communicating the policy to employees; an audit and reporting system to measure the effectiveness of the affirmative action program; a designated individual to implement the program; training for personnel involved in the recruitment, promotion and disciplinary processes; and a computation of the number of job openings, applicants with disabilities, and applicants hired.
In addition, developing procedures for processing reasonable accommodations is a best practice, but not required. Businesses also are required to keep personnel and employment records.
The regulations implementing the Vietnam-era Veterans' Readjustment Assistance Act of 1974 require contractors and subcontractors with 50 or more employees and a contract of $150,000 or more to have an AAP for veterans. The required contents are the same as those for individuals with disabilities.
In addition, contractors with contracts of $150,000 or more are required to submit VETS-4212 reports annually reflecting the number of veterans they employ.
On Aug. 31, the Office of Management and Budget approved the office of contract compliance programs proposed Affirmative Action Program Verification Interface, through which contractors will be required to annually certify whether they have the required AAPs in place. Contractors will have at least 90 days to comply once the requirement goes into effect.
It will send an email invitation to all known contractor establishments that meet the AAP submission thresholds, as well as post a notice on its website about the annual certification requirements.
Contractors would be wise to prepare now for this upcoming requirement, particularly if they have not kept up with their affirmative action programs obligations.
The compliance office has stated that contractors who fail to submit the annual certification — or indicate that they have not developed a required program — are more likely to be reviewed than contractors who have certified their compliance.
The office also is considering revising the regulations so that affirmative action programs include goals for individual race and ethnicity groups, as opposed to the current system in which there is a single goal for all minorities.
This would increase the amount of analysis contractors have to perform.
Contractors should be on the lookout for more information about the annual certification requirement and these proposed initiatives.
Ambika J. Biggs is a partner at the Hirschler law firm in Tysons, Virginia. She may be reached at abiggs@hirschlerlaw.com.
Topics: Defense Contracting