New Satcom Offers Secure Connection for Multirole Aircraft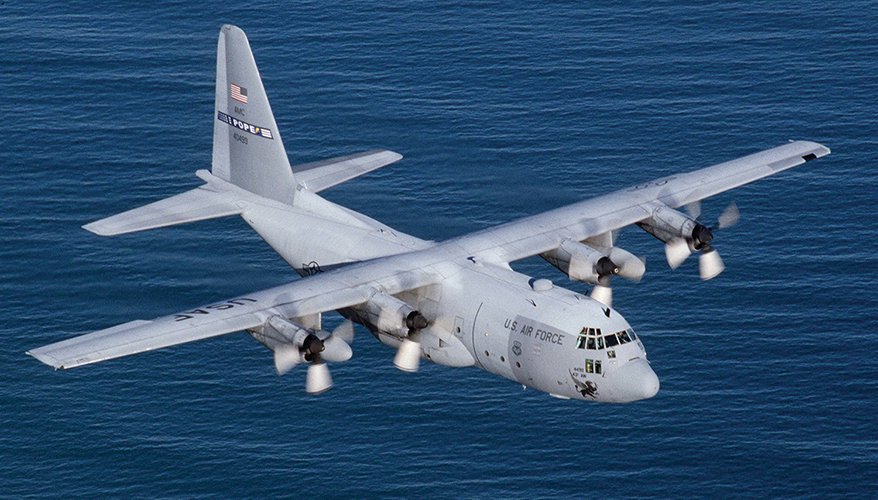 C-130 Hercules
Air Force photo
DUBAI, United Arab Emirates — The Pentagon is ramping up its pursuit of military communications technology at the tactical edge. A new satcom system could help the services achieve uninterrupted information distribution, according to Honeywell executives.
The capability, known as the Honeywell JetWave MCX, would enable Lockheed Martin's C-130 Hercules and other aircraft to send out information, even under the threat of cyberattack.
Honeywell is "actively pursuing" integration of the JetWave MCX into the C-130, said Paul Page, technical sales director for the company.
The services now rely on aircraft like the C-130 for more than one mission, he explained, including special ops, surveillance and transport.
This means fast access to data is more important than ever, he said.
"Multirole mission success depends on having the right information at the right place, to the right people at the right time," he said during the Dubai Airshow.
The comms technology supports the military's "two is one, one is none" concept, said Honeywell's Wes Cook, director for tech sales. When aircraft have only one network available, there is no backup system in case of communications attack or other failures, he explained.
"To be able to fight through different operations like contested environments, you've got to have tools in your toolkit that help you overcome those challenges," he said during a demonstration on Honeywell's Boeing 757 test platform.
Honeywell's solution for communications in contested environments is to have alternate options that protect and maintain speed for communications. The terminal operates in "normal mode" through a multiple access network, which is similar to a cellular network, he said.
Users can send data even faster through a dedicated single carrier channel — GovSat's satellite network.
If a cyberattack threatens the network, the terminal will automatically switch to a lower frequency satellite link that can operate mostly undetected. Then, a resilient modem developed by Hughes Network Systems restores speed of data transmission using spread spectrum technology.
The military cannot waste time finding another connection after a comms failure, he added.
During the JetWave MCX demo, the switch between primary and backup connections only lost two packets of data, a basically "seamless" transition, according to Page.
Cook added that Honeywell demonstrated the JetWave terminal for Air Force Special Operations Command in the fall. The technology cut the delay before data transfer down to 200 milliseconds during that demonstration, he noted.
Topics: Battlefield Communications