Aerial Refueling Enterprise Lacks Resiliency, Capacity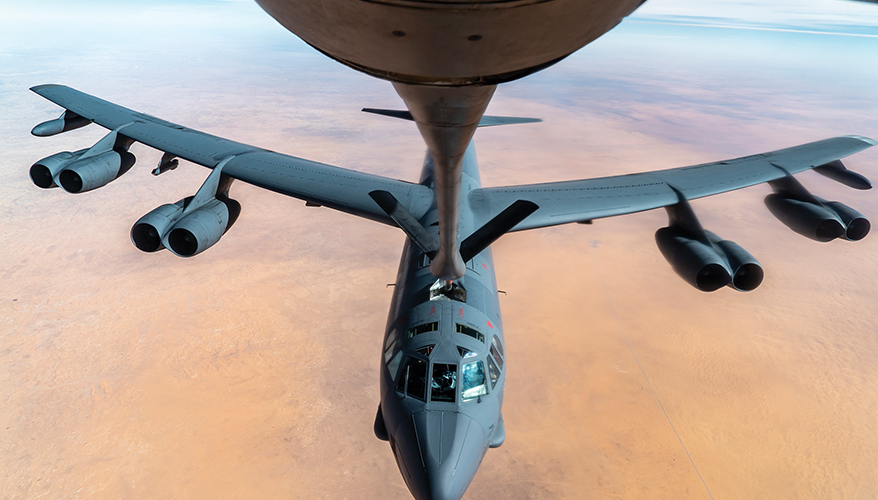 Air Force photo
Billions of dollars are needed over the next decade to enhance the resiliency of the U.S. military's aerial refueling enterprise, according to a new study.
The global architecture — which consists of tanker aircraft, airfields and bulk fuel storage and distribution — enables planes to refuel without landing and extends their reach. However, this strategic advantage for the United States is increasingly under threat as adversaries such as China improve their ability to attack aircraft and air bases, experts say.
"The U.S. aerial refueling enterprise is losing altitude," said a recent study from the Hudson Institute's Center for Defense Concepts and Technology, "Resilient Aerial Refueling: Safeguarding the U.S. Military's Global Reach," written by analysts Timothy Walton and Bryan Clark.
"The increasing operations and support … costs of the current geriatric fleet and other competing procurement programs amidst a likely flat defense budget raise the specter that change will not be possible, and that the U.S. Air Force will be left with a smaller and weaker aerial refueling force, and, in turn, a weaker Joint Force," they wrote.
However, there are "fiscally viable" opportunities to improve the architecture and make it more operationally effective, the study suggested.
"The most important changes needed in the aerial refueling enterprise are on the ground" to include airfields and fuel stores, according to the report.
"Enhancing the capacity and resilience of its surface architecture should be a top priority for the U.S. Air Force — even if it comes at the cost of tanker procurement — because it will yield a greater increase in the number of tankers available, and a greater amount of fuel delivered even if fewer new tankers are in the overall fleet," it said.
Dedicating an additional $633 million per year over the next 10 years — and $400 million annually thereafter — to improve the posture for bulk fuel distribution in the Indo-Pacific region could increase employable tanker capacity there by 63 percent within a decade and greatly boost operational resilience, according to the study.
The risk of inaction is that in a future conflict with China, there would be a limited number of airfields where U.S. forces would have political access and sufficient runway, ramp space and fuel stores to support refueling operations, the report warned.
"DoD should improve the architecture's resilience by evolving today's brittle posture to a more distributed one that leverages clusters of mutually supporting military and civil airfields on U.S., allied and partner territory, consistent with the U.S. Air Force's agile combat employment concept," it added.
Topics: Air Power