JUST IN: Space Force to Prioritize Accelerating Acquisition in 2022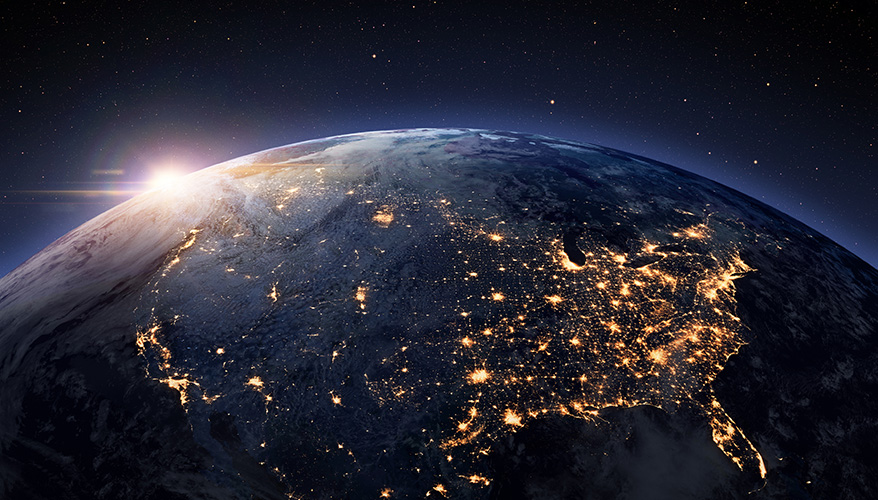 As the Space Force approaches its second birthday, one senior official said the service's third year of existence will focus on accelerating the acquisition of new technologies, among other initiatives.
The Space Force was born Dec. 20, 2019, after former President Donald Trump signed legislation establishing the organization as a separate branch of the military. The service — which falls under the Department of the Air Force — has since been working to flesh out its structure and reached a number of milestones this year, including the establishment of Space Systems Command in August. The command focuses on developing, acquiring and fielding new capabilities.
In 2022, the service intends to focus on accelerating the acquisition of cutting edge technologies, said Lt. Gen. Nina M. Armagno, director of staff at Space Force headquarters. Part of that will be expanding the reach of its Space Warfighting Analysis Center, she noted.
"On the acquisition front, we're taking a new approach with our industry partners. Just this past October, the Space Warfighting Analysis Center, or SWAC, conducted its first business fair — a strategic-level event where they shared their force design concepts, their models and their threat intelligence with industry," she said Dec. 15 during a webinar hosted by the Washington Space Business Roundtable.
The event was highly classified but gave the space industrial base information about what the service is looking for much earlier than normal as it pursues new capabilities, Armagno noted.
"Doing this partnership early makes a lot of sense to us," she said. "We're confident that this approach will bring the solutions our nation needs much faster than the traditional years-long requirement, development and acquisition cycles."
Additionally, it is a win-win situation as it gives the Space Force more visibility into what industry is developing, Armagno said.
Feedback from industry has so far been positive regarding SWAC, and the service plans to hold more business fairs with the center in 2022, she said. "This is a recipe for success and we're going to repeat it."
The Space Force is also working to put new technology into the hands of Guardians by taking advantage of commercial industry's innovation, she noted. This year the service launched SpaceWerx, which is akin to the Air Force's AFWERX innovation hub, to acquire new tech.
As part of SpaceWerx, the service conducted a Space Pitch Day over the summer where officials selected 19 startups and small businesses to receive $1.7 million Phase 2 Small Business Innovation Research program contracts to further develop their technologies, she said. The companies had previously won SBIR Phase 1 contracts.
"Public-private partnerships are absolutely crucial to advancing space technology [and] reaching innovative companies that we couldn't normally reach," Armagno said. "SpaceWerx and Space Pitch Day are both part of driving that effort."
The Space Force will also be integrating the Space Development Agency into the service in the fall. SDA is focused on capitalizing on commercial technology, she noted.
Addressing criticism that the Space Force is not moving fast enough in acquiring new tech, Armagno said the service is subject to the DoD 5000 directive like all the other military services. Acquisition can be a lengthy process, but officials are working to accelerate it when possible, she added.
For example, service leaders such as Secretary of the Air Force Frank Kendall know there are ways to tailor the procurement process to remove some time-consuming steps, Armagno said.
"There's nothing about this process that you could snap your fingers and blink away," she said. "These processes were put in place for a reason, and I think it's up to the Space Force to ask for authorities to go faster — which we're doing."
Accelerating acquisition requires input and participation from a number of organizations including the Defense Department, White House Office of Management and Budget, and Congress, she said.
"What we're talking about is almost a whole-of-government approach that needs to be brought to bear to allow the Space Force to go faster," Armagno said.
Topics: Acquisition, Space