INTELLIGENCE AND SURVEILLANCE
Lightweight Optics Could Aid Nighttime Military Operations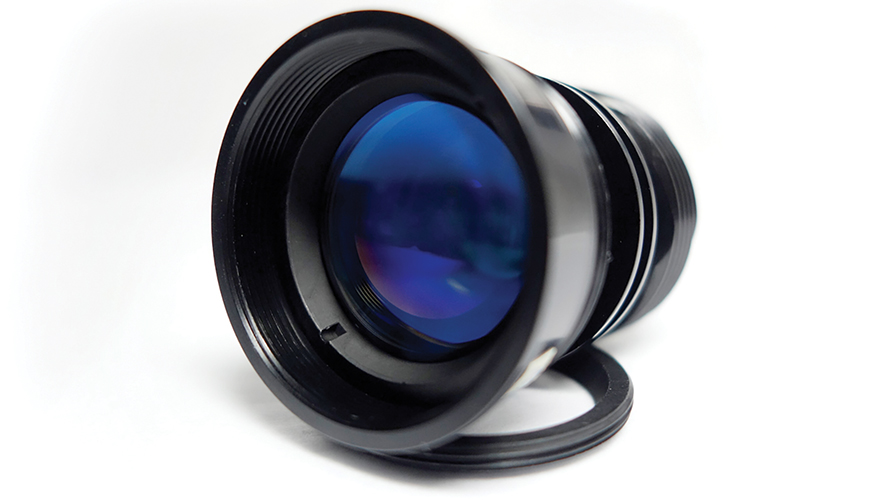 Excelitas Technology photo
A photonics technology company has developed new optics compatible with night vision goggles that executives say can help give military personnel crystal clear vision at night.
The company, Excelitas Technologies of Massachusetts unveiled its Mamba40 lightweight optics in September. The product can be used in a variety of low-light environments and could be coupled with night vision goggles used during a variety of surveillance missions, said Business Development Manager Bran Tan.
The Mamba40's objective and eyepiece are compatible with all-generation 18 mm image intensified tubes, according to the company's website, including monocular and binocular goggles. In optical engineering, the objective is the optical element that gathers light from the object being observed and focuses the light rays to produce an image.
The optics can be used with both white and green phosphor night vision goggles, Tan added.
"Mamba40 is an ideal choice for land, marine and naval surveillance, as the product offers users [the opportunity] to take full advantage of high [figure of merit] tubes, as well as the ability to see with greater comfort and clarity in starlight," Tan said. Figure of merit, or FOM, is calculated by multiplying the signal-to-noise ratio by the resolution of a night vision imaging device to determine a rough estimate of its performance.
In addition to military surveillance operations, Tan noted that the optics could also be used by law enforcement and first responders operating in low-light environments.
Mamba40 features a 40-degree field of vision and focal length of 26 mm f/1.2, Tan said, which allows for a greater area to be seen through the optics.
The system also offers a 72 lp/mm resolution and a distortion level below 6 percent, according to the company. The high resolution and low distortion level, combined with the visual range of Mamba40, allows users to see a large area with more clarity and detail at night.
The optics are International Traffic in Arms Regulations-free, meaning they can be exported.
"We have had significant interest in the U.S. and Europe for the Mamba40 optical modules," Tan said.
This story has been updated with the location of Excelitas Technologies' corporate headquarters.
Topics: Security and Counterintelligence