EMERGING TECHNOLOGY HORIZONS DEFENSE DEPARTMENT
Concern Grows for High Tech's Supply Chains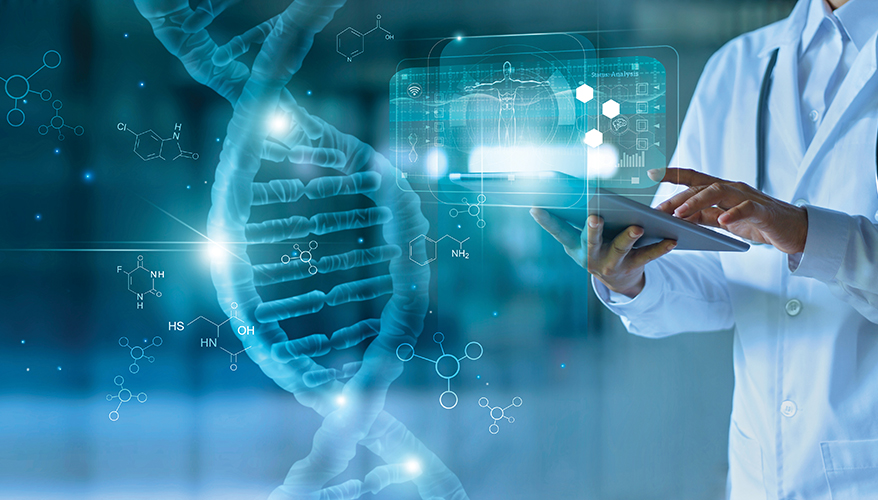 iStock photo-illustration
As COVID-19 and the ensuing economic challenges have exposed, the United States faces substantial supply chain vulnerabilities and weaknesses. Nearly every sector has been affected and there is no end in sight. However, the pandemic is not the only thing to blame for the disruptions. Winter storms, misguided government policies, poor planning, an earthquake, a fire — the list seems unending.
The defense implications of the disruptions are particularly bleak. However, the vulnerabilities are nothing new and efforts to address them go back a few years. One such example was Executive Order 13806 which then-President Donald Trump signed in 2017 directing a whole-of-government effort to assess risk, identify impacts and propose recommendations in support of a healthy manufacturing and defense industrial base and its supply chains.
In response, the Defense Department published an unclassified report in September 2018 which not only identified the risks to the defense industrial base but also provided actionable recommendations to minimize them. The current administration has continued to focus on securing America's supply chains. In February, President Joe Biden signed Executive Order 14017 launching two more reviews of America's supply chains — one for 100 days, and another for one year.
Actions to address vulnerabilities are not limited to the executive branch. Earlier this year, the House Armed Services Committee launched a bipartisan Defense Critical Supply Chain Task Force and subsequently published a report outlining key findings. Multiple non-profits have also contributed to the effort including the Hudson Institute's Hamilton Commission on Securing America's National Security Innovation Base and the Reagan Institute's Task Force on National Security and U.S. Manufacturing Competitiveness.
Some may look at the many task forces and reviews and see duplication of effort on a crowded playing field. Perhaps another perspective is recognizing that competition is good, and the plethora of efforts is indicative of the issue's importance. One area that has received less attention, however, are the nascent supply chains that will support emerging technologies as outlined in the 2018 National Defense Strategy.
As such, the National Defense Industrial Association's new nonpartisan think tank, the Emerging Technologies Institute, is launching an in-depth research study focused specifically on defense emerging technologies supply chains. The forward-focused study will assess the state of these supply chains and provide policy recommendations to advance their development, health and resilience.
To achieve this goal, ETI and NDIA will bring together stakeholders from industry — both traditional industrial base members and newcomers critical to these new technologies — government and academia to deliver public reports on key findings, detailed assessments of current emerging technologies supply chains, and policy recommendations to government and the private sector. The study will take on the most pressing questions while building off existing research and analyses.
The study will focus on four key emerging technologies such as hypersonics, directed energy, biotechnology — specifically, biologically-derived manufacturing — and quantum sensing. These four were selected because they represent the full spectrum, from very nascent supply chains — such as quantum sensing and certain biotechnologies — to less nascent and more established ones such as hypersonics and directed energy.
And each one is critical to defense modernization. As ETI examines each of the technologies, it will be through four different lenses, or pieces of the supply chain: critical raw materials and goods; manufacturing base and workforce; supply chain security, redundancies and vulnerabilities; and international partnerships, allied near-shoring and domestic on-shoring.
For years, the United States has been a beacon of innovation and a leader in emerging technologies. However, systems are evolving at the most rapid pace in modern history, and the nation needs to adapt to secure our future success. To maintain and grow our competitive edge, the United States must not only win the race but also maintain secure and resilient supply chains for each technology.
Those who are interested in participating in this study may reach out to ETI Emerging Technologies Supply Chain Study Chair Rebecca Wostenberg at rwostenberg@ndia.org, and NDIA Strategy Associate Jacob Winn at jwinn@ndia.org. ETI also welcomes all questions, comments and suggestions regarding the task force.

Rebecca Wostenberg is a research fellow at NDIA's Emerging Technologies Institute.
Topics: Emerging Technologies