I/ITSEC NEWS: Army Balancing Modernization, Maintenance of Training Equipment (UPDATED)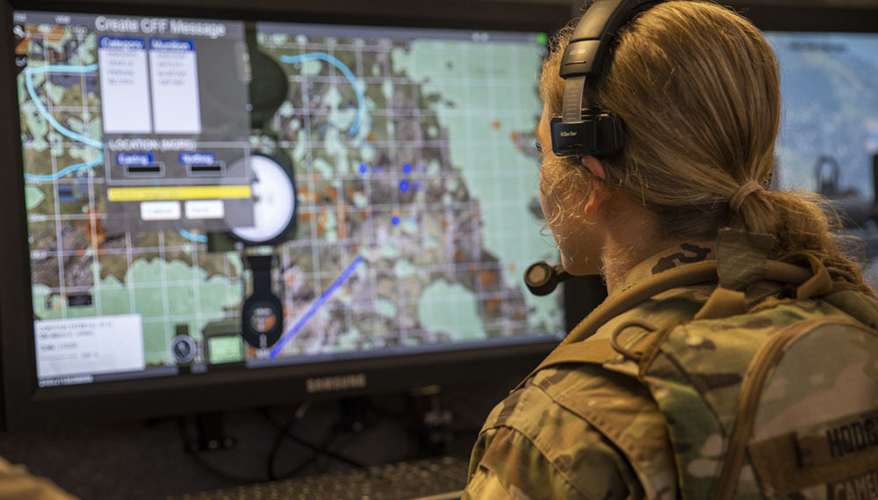 Close Combat Tactical Trainer
Army photo by Spc. Josue Patricio
ORLANDO, Fla. — Facing fiscal pressure, the Army is working to balance both the procurement of new training equipment with the maintaining of legacy platforms, officials said Dec. 1
The Army's Program Executive Office for Simulation, Training and Instrumentation, or PEO STRI, is funding capabilities that will allow the office to maintain legacy systems until new tech is ready, said Col. Cory Berg, the project manager in charge of soldier training said during a panel discussion at the National Training and Simulation Association's annual Interservice/Industry Training, Simulation and Education Conference in Orlando, Florida. NTSA is an affiliate of the National Defense Industrial Association.

The service is currently employing an acquisition vehicle called Training Aids, Devices, Simulations and Simulators, or TADSS, to keep its legacy equipment maintained as it transitions to a revolutionary new synthetic training environment.

The synthetic training environment, or STE, is a 3D soldier training tool that converges live, virtual and constructive training as well as gaming environments to help troops better prepare for high-end warfare. It's the service's latest training advancement to modernize the force and is one of the service's top priorities being spearheaded by Army Futures Command.

Procuring new equipment before aging platforms reach obsolescence is a challenge, he said.

For example, Berg noted that the Reconfigurable Virtual Collective Trainer — a system enabled by the STE that will replace the Close Combat Tactical Trainer — was "a year or two behind" schedule in its development and acquisition process. A PEO-STRI spokesperson in a statement clarified that the program is now on track for an initial operational assessment in 2022 and an initial operational capability in fiscal year 2023.
There will likely be a gap between the funding for the legacy system and using the modernized system for training, Berg said.
While Berg acknowledged funding for certain efforts is above the control of the program office, the organization is trying to plug the gaps as best it can.

"It's a tough, tough decision for us," he said.

The program office is working to control risk and manage priorities for upgrading new systems, added Scott Pulford, acting deputy project manager for the synthetic environment. Army officials have said they will prioritize funding for projects that align with soldier lethality alongside five other modernization lines of effort.

Industry can help reach the end goal for the STE by developing technology for the Reconfigurable Virtual Collective Trainer that can evolve over time, Pulford noted.

The service wants a modular, open architecture, he said.

The entire defense industrial base needs to move quickly and with a sense of urgency as they build modernized Army training equipment, he said.

"Don't bring me something that would require me to replace wholesale what I've already invested in," he said.

The hardware components for the RVCT have gone through generation 1 prototyping and the next-generation prototypes will undergo testing next summer, Berg said.

Meanwhile, Col. Charles Lombardo, deputy commanding general of the U.S. Combined Arms Center, said earlier this year that when the STE is fully operational, it will help save some resources that would be used inefficiently on live training.
Correction: A previous version of this story stated that the Reconfigurable Virtual Collective Trainer is currently behind schedule. That is no longer the case. According to a PEO-STRI spokesperson, "RVCT is funded and on schedule to begin delivery of Air and Ground prototype platforms for an operational assessment in summer 2022 and an initial operational capability in FY23. The Army values and continues to ensure balance of readiness training, such as AVCATT and CCTT, while developing modernization capabilities with the STE."
Topics: Simulation Modeling Wargaming and Training, Training and Simulation