DUBAI AIRSHOW NEWS: Chinese, Russian Threats Spurring Anti-Submarine Weapon Buys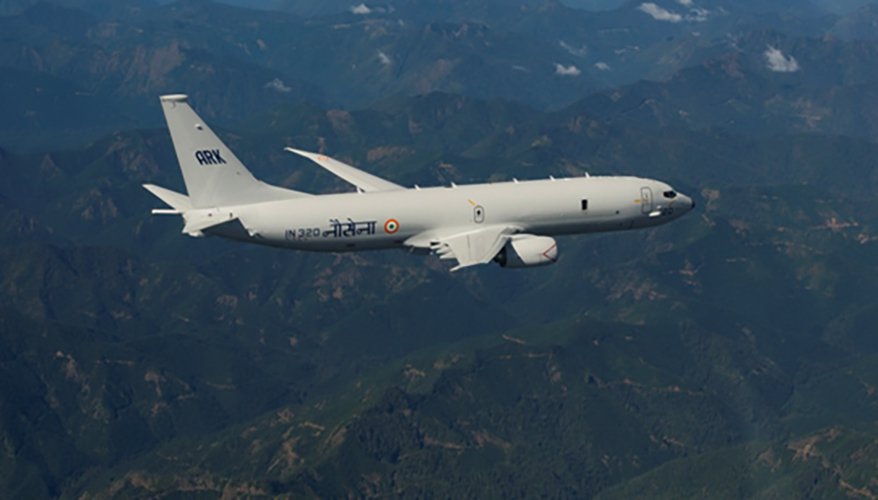 Indian variant of the P-8 Poseidon
Boeing photo
DUBAI, United Arab Emirates — The growing undersea threat from China and Russia is increasing demand for Boeing's submarine killer in Asia and Europe, according to a company executive.

Countries such as India and Germany want to purchase anti-submarine capabilities like Boeing's P-8 Poseidon aircraft, said director of international sales Tim Flood at a Dubai Airshow press briefing Nov. 16. The platform uses an infrared optics camera and sonar buoys to identify enemy boats on patrol.

In both Europe and the Indo-Pacific, "customers are concerned about ensuring that they can counter those [undersea] threats" from China and Russia, he said.

Russia and China's buildup of naval capabilities has longed worried the United States military. In August, Russia announced it had started work on two nuclear-powered Borea-A-class ballistic missile subs, bringing the total number under construction to five.
Germany agreed to procure five Poseidons this fall. Additionally, Norway is expected to accept delivery of its first P-8 maritime patrol aircraft this week, Flood noted.

In the Indo-Pacific, India will see its most recent order of four additional P-8s completed by the first quarter of 2022, he said. The Indian navy is still working with Boeing to secure training devices for the platforms.

Canada has also expressed interest in replacing its fleet of CP-140 maritime patrol aircraft, but no order has been finalized, he added.

"We look forward to an ongoing dialogue with Canadians about why this is a good fit for them," he said.

International customers are drawn to the platform because of the U.S. Navy's financial commitment to enhancing the system's capabilities, according to Flood.

"The U.S. Navy has already invested several billion dollars in research-and-development funds to produce this aircraft," he said. "Other customers get to realize [the benefits of] that investment and then that ongoing investment."

Meanwhile, Boeing is eyeing the potential market for the platform in the Middle East as nations look to enhance their situational awareness of regional adversaries.

"That's important — having this capability in the region for security purposes," Flood said.
Topics: Global Defense Market