Foreign Military Sales Slowing Under Biden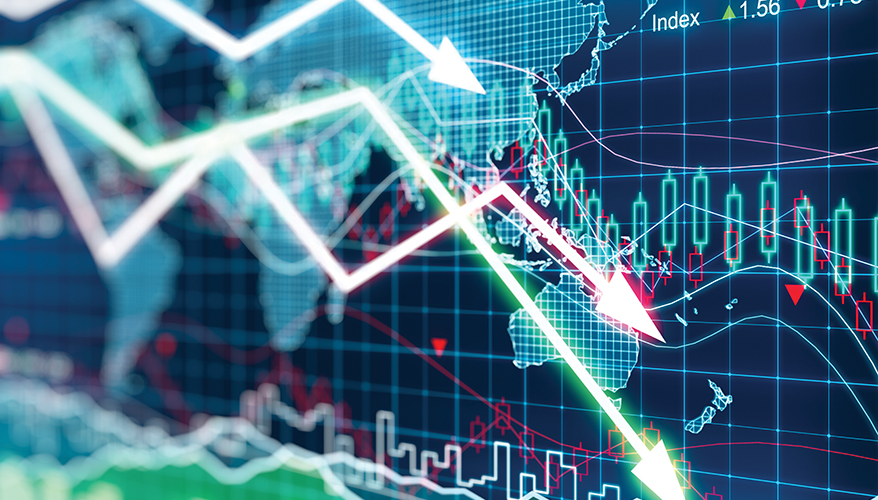 iStock illustration
The total dollar value of potential foreign military sales announced by the Defense Security Cooperation Agency has declined during the initial months of the Biden administration, which could be a harbinger of a long-term trend, analysts say.
For fiscal year 2021, which ended Sept. 30, potential sales announced by DSCA totaled $87 billion. While that is $4 billion higher than the previous fiscal year, "most of those gaudy numbers came under President [Donald] Trump," who left office in January, Roman Schweizer, managing director for aerospace and defense at the Cowen Washington Research Group, wrote in a newsletter to investors.
About $64 billion of the $87 billion in potential deals in 2021 came under Trump. President Joe Biden's monthly average was just $2.9 billion, compared to about a $6 billion monthly average under his predecessor, Schweizer said.
For fiscal year 2016 — the last full fiscal year under the Obama-Biden administration — average monthly FMS totaled $3.1 billion. That number more than doubled by 2020 — Trump's last full fiscal year in office — reaching $6.9 billion.
"Biden's numbers are in line with [former President Barack] Obama's and suggest there could be a meaningful slowdown in coming years," Schweizer said.
Promoting foreign military sales was a top economic and foreign policy objective under Trump, and his administration loosened restrictions on conventional arm transfers.
"Trump FMS was significantly higher" than it was under Obama, Schweizer added. "The Biden [administration's] more selective FMS policy could mean a reversion back to Obama-like sales."
In public statements, the Biden team has indicated human rights concerns will be given greater weight in decisions about whether to sign off on proposed foreign military sales. It has also been conducting a review of its policies.
"A strict and indiscriminate new conventional arms transfer policy based on human rights could affect many Middle East clients, and it would represent a radical break with the approach over decades of U.S. arms exports," Emma Soubrier, a fellow with the Arab Gulf States Institute in
Washington and an expert on the political economy of the arms trade in the Middle East, wrote in a blog post.
However, she expects the Biden administration's new policy will have "a much more modest effect overall," noting that the White House has already green-lit some controversial deals with nations in the region.
"In the United States … there is a strong constituency of proponents of weapons exports to the Middle East as an efficient way to sustain many jobs at home and promote security and stability in recipient states and the region," she said. "Given how influential these voices remain in Washington, D.C., and what Biden has shown of his stance on these issues so far, this administration is likely to simply tweak or revamp its arms export policies rather than deeply transform them."
Ellen Lord, who served as undersecretary of defense for acquisition and sustainment under Trump, said weapons exports and technology release are critical tools of American diplomacy and are important for promoting interoperability among U.S. and allied militaries.
"We're a little bit different than most of our strategic competitors in that where we go to war, we do not go to war alone, we go with our partners and allies," she said at the Future Force Capabilities Conference and Exhibition hosted by the National Defense Industrial Association. "That means that we need interoperable systems where we can communicate."
Lord is currently a senior adviser with the Chertoff Group focused on defense programs, homeland security and the protection of critical infrastructure, and serves on the advisory board of NDIA's Emerging Technologies Institute.
In the past, some international partners, stymied by U.S. restrictions, have turned to other countries such as China and Russia to purchase defense equipment, she noted.
"They want to buy what we have," Lord said. "There is a fine line between what [technology] we can release and what we need to hold close.
Those are tough conversations, but we need to have more of them if we truly want our partners and allies to have cutting edge capability."
Topics: Budget