NDIA PERSPECTIVE DEFENSE CONTRACTING
Small Businesses Should Choose Defense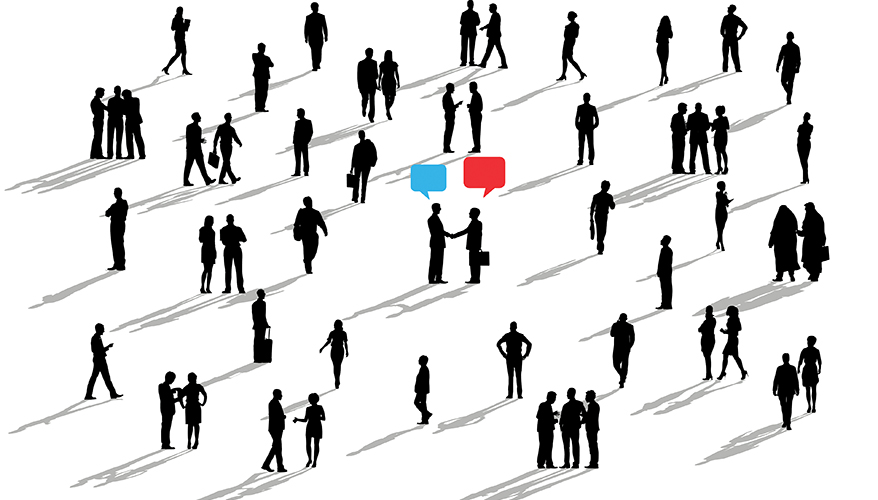 iStock illustration
Why would a small business innovator choose to participate in the defense sector?
If you are a small business developing dual-use technology — a product that can be used in both defense and commercial environments — there are three compelling reasons why you may want to develop your product within the defense marketplace.
The first and perhaps most important reason is innovation. The culture of cutting edge innovation is inherent to the government research-and-development strategy. While many commentators and experts point to disruptive innovation within America's commercial sector, the commercial world has a need to know where the profit will come from prior to significant investment in new ideas and products.
If decision makers don't see a clear path to profit, they will cut their losses and move onto an idea or product with more certain marketability.
The Pentagon — on the other hand — boasts R&D leaders with a strong tolerance for risk. They will take investment risks in early technology readiness level programs if they believe the innovation may deliver strategic or operational advantage to U.S. warfighters. In conflict, better capabilities operated by well-trained troops play an enormous role in reducing operational risk, and therefore Defense Department leaders will always trade higher investment risk to reduce operational risk to U.S. and allied forces.
For these reasons, government R&D funding provides businesses with resources and a viable way to explore innovations for which a purely commercial business model — bootstrapped and customer financed — does not provide.
The Defense Department's commitment to innovation is driven by an underlying willingness to push the envelope to deliver decisive advantage across the spectrum of conflict. This commitment requires effective communication with the department's "board of directors" — Congress — to ensure elected representatives share the Pentagon's vision for pursuing promising high-value technology.
Second, small businesses operating in defense are given access to the world's most committed and engaged end users. These end users, the women and men who volunteer to serve our nation, have unique needs dictated by rigorous demands of their everyday work. The rigor and mission critical demands of the defense marketplace are what enables companies to shape and deliver meaningful and successful technology.
As frontline workers have an exceptionally high interest in ensuring they can successfully accomplish their missions, they will work closely with vendors to ensure the developers fully understand their requirements. For these end users, helping innovators define what they need is a matter of utmost importance, concerning security and safety. They will also help iterate to ensure the small business delivers equipment or capabilities to give them the tools they need to win rapidly at the lowest possible cost.
Driven by truly mission critical needs and demands, military end users ensure that companies can deliver the best outcomes and products. And in collaborating to get it right as fast as possible, these end users can help small companies refine products and technology with potential dual-use applications.
Finally, while for any good company it is satisfying to meet the needs of their customers, working in defense is particularly gratifying. After all, it is about taking care of the people who take care of us — the warriors who put themselves in harm's way to make sure the rest of us are safe. By protecting troops and providing them competitive advantage across the spectrum of conflict, companies help defend our way of life.
If, while being a small business, you can tolerate and survive the inordinate delay, if you have the patience for a different, slower cadence than the commercial sector, then the defense marketplace is a great place to develop your dual-use technology.
Innovation that increases capability and capacity enhances U.S. military readiness and ensures the United States is well-prepared to meet both expected and unexpected challenges. In today's world of peer competition, we know other countries actively work to limit American influence and opportunities. These countries threaten our protection of the liberal world order created after and sustained since the end of World War II.
Supporting defense helps small businesses sustain families, friends and the nation as we continue to pursue the ideals enshrined in the country's founding documents. For small innovative companies, choosing to operate in the defense ecosystem, despite its challenges, is the right choice.

ML Mackey is chair of NDIA's Small Business Division and retired Army Maj. Gen. Jim Boozer is NDIA's executive vice president.
Topics: Defense Contracting, Defense Department