Commander Optimistic About 'Armed Overwatch' Procurement Prospects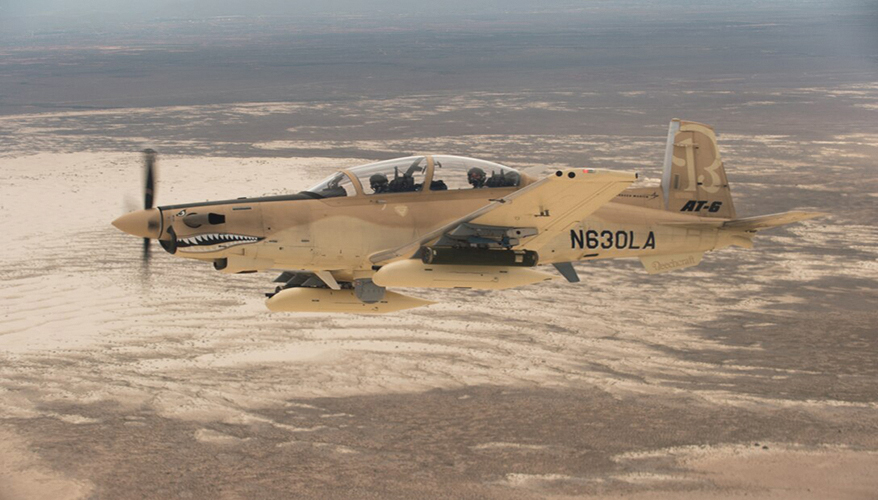 U.S. Air Force photo by Ethan D. Wagner
The head of Air Force Special Operations Command is hopeful that lawmakers will allow the Defense Department to start procuring "Armed Overwatch" aircraft in fiscal year 2022.
AFSOC wants to buy 75 intelligence, surveillance and reconnaissance platforms that can also provide close-air support to commandos on the ground in austere regions. Officials envision a manned, multi-role airplane for counterterrorism missions that can be operated at lower cost than high-end platforms. They also want a system that is commercially available, not a clean-sheet design.
However, the initiative ran into some hurdles after the 2021 National Defense Authorization Act barred Special Operations Command from beginning procurement in that fiscal year as originally planned. Lawmakers also requested additional analysis to evaluate whether other materiel solutions or existing aircraft might meet requirements.
"Congress asked for some additional analysis which we were able to provide through [a federally funded research-and-development center] that did some work for us on that," AFSOC Commander Lt. Gen. Jim Slife told reporters recently at the Air Force Association's annual Air, Space and Cyber conference. "In response to that, the congressional support seems to be firming up for Armed Overwatch."
While the 2022 defense appropriations and authorization acts had yet to be passed, "the initial committee feedback that we've gotten has indicated that I think there's a good likelihood that we'll go into procurement in fiscal year '22," he added.
The command held a systems demonstration with industry over the summer, he noted.
"Essentially SOCOM was attempting to discern how ready industry was to produce a platform that met their requirements," Slife said. "Three different vendors produced platforms that met every one of the demonstration requirements. And so, I feel very good about both industry readiness and also congressional support for going forward with the Armed Overwatch program."
Special Operations Command requested $193 million for the initiative in fiscal 2022, including $170 million to procure six aircraft.
However, lawmakers have indicated they still have concerns about the program. The Senate version of the 2022 NDAA would prohibit the acquisition of such systems until after the submission of a report on airborne intelligence, surveillance and reconnaissance requirements. It would also task the Pentagon's director of cost assessment and program evaluation to provide an independent assessment of the program when President Joe Biden submits his budget request for fiscal year 2023, which is not expected until February or later.
Topics: Air Power