VIEWPOINT DEFENSE DEPARTMENT
Nation Must Come Together to Tackle Havana Syndrome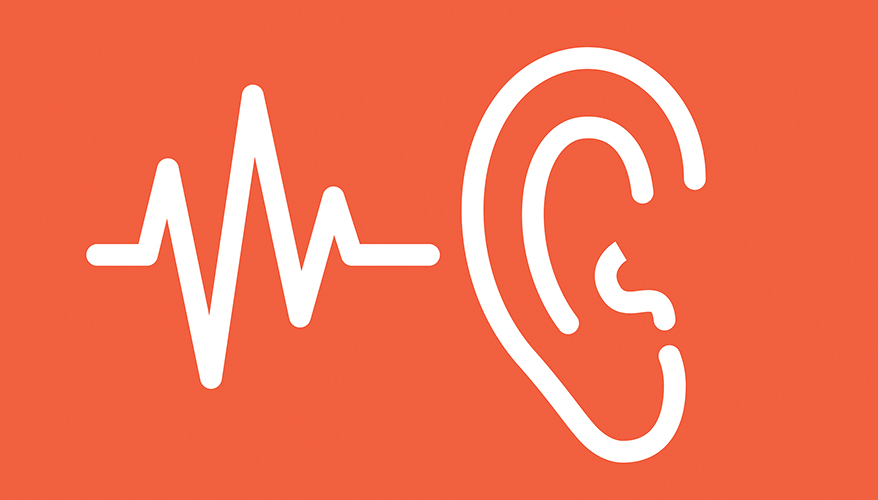 iStock illustration
In late August, members of Vice President Kamala Harris' advanced entourage during a trip to Vietnam reported "anomalous health incidents" that were assessed to be similar to what has been referred to as "Havana syndrome."
U.S. personnel in Germany have also reported symptoms and signs of what is suspected to be Havana syndrome. This phenomenon — first identified in 2016 by reports from governmental personnel working at the U.S. embassy in Havana, Cuba — is a cluster of subjective symptoms and objective signs that include feelings of pressure in the head, vertigo and an array of cognitive effects such as loss of vigilance, problems concentrating, difficulty with learning and remembering, and impairments of "executive function," which is defined as planning and enacting various activities of daily living.
These reported symptoms have been corroborated by clinical findings that include dysfunction in the inner ear balance organs, and neuropsychologcal features that are similar to mild traumatic brain injury.
However, none of the individuals affected reported such prior or recent injury. This prompted questions about what may be responsible for these signs and symptoms. Despite some initial speculation that various environmental events — such as crickets, industrial noise and artifacts of sounds produced by various electronic equipment in the affected individuals' apartments — each and all of these speculations were disproven.
Moreover, conjecture that these signs and symptoms may represent some form of psychogenic illness — in other words, a type of mass hysteria — were also disproven in light of evidence regarding the time sequence and occurrence of events.
These findings fostered additional questions, concerns and progressive inquiry as to the source of these anomalous health incidents in the two dozen affected individuals in Havana. It was originally believed that most probable was some form of directed energy; likely a sonic device.
There was discussion as to whether this may have been an artifact of surveillance technology, or whether it was an intentional engagement to affect the capability and health of those individuals targeted.
To date, it remains unclear whether a surveillance component was indeed operative; but what is clear is that the individuals were selectively identified and targeted.
Information provided both immediately subsequent to the Havana incidents and over the next three years, fortified the probability that a directed energy device was the source of these incurred effects. A device capable of producing ultrasonic frequencies can produce cavitation effects — bubbling in fluids — in the inner ear and the brain that can produce the signs and symptoms that were clinically observed. Such effects are similar to those of decompression sickness, in which bubbles in the bloodstream disrupt the bloodflow and integrity of brain tissue, and lead to microstructural and functional changes in thought and behavior.
However, iterative information both about the initial incidents, and international technologies' development and level of relative readiness for operational use, provided increasing evidence that a component of the engagement was likely due to very rapidly pulsed, directed microwave energy.
Microwave energy in the low gigawatt range would evoke disruptions in neurological networks of the brain that could lead to functional disruption and durable impairment of cognition and behavior. Additional information further suggested the possibility of a laser component, which could be used for targeting or to yoke electromagnetic or sonic energy to increase the effectiveness — and effects — in targeted individuals.
Since 2016, more than 100 verified cases of Havana syndrome have been validated. It appears that the initial engagements represented a test or probe operation to evaluate the scalability, detectability and ability to field the delivery devices, as well as the effects produced in targeted individuals in the short and longer term.
As for the source of these engagements, it is important to identify those nations that have had, and currently have ongoing programs of technological research, development and use of such devices. All of these technologies have been variously employed in industrial settings to assess the integrity and vulnerability of inorganic and organic materials. The possibility that these technologies could be "dually used" to develop some sort of novel weapon is highly likely.
Research in the use of directed energies for commercial as well as military applications has been undertaken by Russia and China; and the United States also has had research programs in ranged acoustic, ultrasonic devices and scalable microwave devices.
This fosters speculation as to the purpose of these engagements. Clearly, they incur a disruptive effect that impairs the short- and long-term capabilities of the individuals targeted. Yet, it is important to recognize that such engagements also produce rippling, disruptive effects in and across a variety of biological, psychological, social, economic and political scales. The individuals affected in Havana were of prime importance to U.S. intelligence and security operations in Cuba. However, the disruptive effects were not merely limited to these individuals' abilities and career longevity — which were profoundly affected — but extended to the fracturing of ongoing progress in economic, diplomatic, political and social relations between the United States and Cuba, and changes in the relative balance of power in the area.
It becomes easy to consider the potential to use such devices and means to affect high-value targets, such as diplomats, dignitaries, political, military as well as social and economic leaders.
Additionally, continued vagary about the nature of the device and nation-states or other actors involved create a sense of vulnerability within the general public. To this point, it may be that using such devices is an act of terrorism, in which the effects produced in a few victims create rapidly expanding manifestations among many.
In this way, randomly selected and seemingly ambiguous targets can be affected to demonstrate the capability and fortitude to exercise power in clandestine, if not covert ways.
The ripple effects of both the actual events and spreading miscommunication and misinformation — some intentional and others merely due to ambiguity in reporting — can create a growing number of the "worried well" and in this way generate a mass psychogenic effect within the population. Such an effect is often desirable in that it produces "the fog of engagement" whereby it becomes difficult and costly to commit the resources, services, time and finances to evaluate each and all of those cases that may be suspected to be truly representative of the syndrome.
Thus, coordination of effort will be vital to sustain the effectiveness and time and cost efficiency of approaches employed for detection and deterrence. The dedication of resources and personnel by the Biden administration to further investigate and address Havana syndrome is noteworthy for a number of reasons, not least of which is that there is increasing development of currently available and emerging biotechnologies that are being considered as weapons against individual and group targets.
While cooperative governmental efforts are important, what is needed is a "whole-of-nation" approach that focuses resources in research academia, the industrial sector, and within and across local, state and federal governmental agencies. This whole-of-nation enterprise must first identify the nature and source of the problem, quantify the actual risk and threat, and then establish methods and means to mitigate and prevent such engagements.
Obviously, this will take continued effort. However, given the clear and present risk and growing threat, the work is certainly worthwhile.

Dr. James Giordano is professor of neurology at Georgetown University Medical Center and executive director of the Institute for Biodefense Research in Washington D.C. He serves as an advisor to the Defense Department and NATO, working on the Havana syndrome issue since 2017.
Topics: Defense Department